ED seizes Rs 12-crore worth assets of Farooq Abdullah in JKCA case
Agency issues provisional attachment order under the Prevention of Money Laundering Act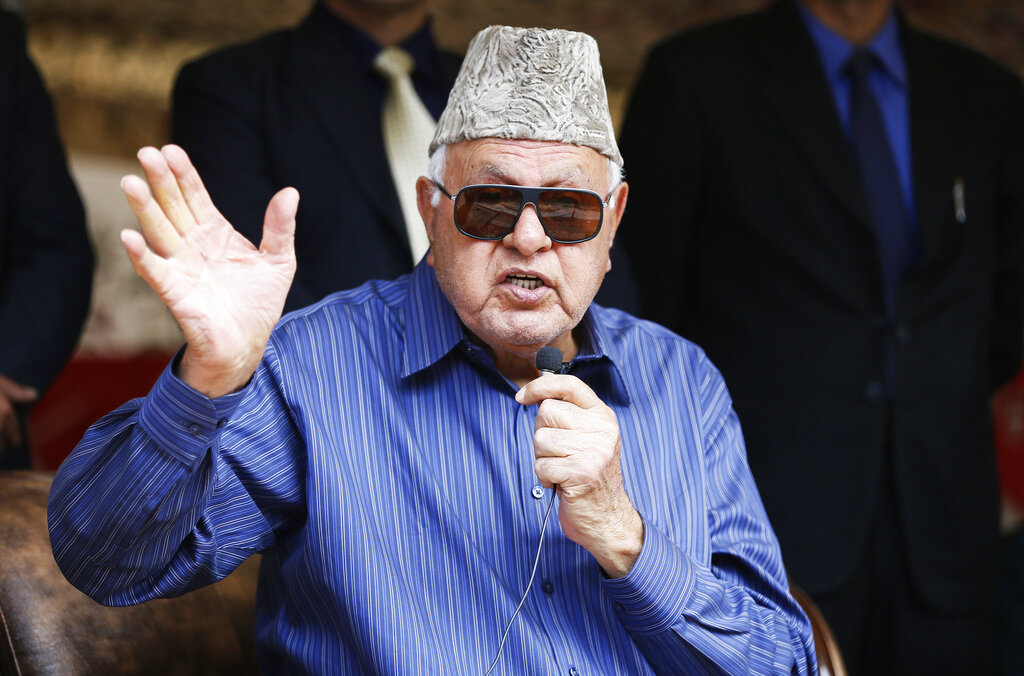 ---
Srinagar
|
Published 19.12.20, 09:15 PM
|
---
The Enforcement Directorate has attached assets worth Rs 11.86 crores of former Jammu and Kashmir chief minister and National Conference president Farrooq Abdullahin connection with its money laundering probe, sources said on Saturday.
The financial crime investigating agency is probing into a money laundering case linked to alleged financial irregularities in the Jammu and Kashmir Cricket Association and has pressed similar charges against a few others as well.
The sources said the agency has issued a provisional attachment order under the Prevention of Money Laundering Act and the attached properties are located in Jammu and Srinagar.
"Two immovable assets are residential, one is a commercial property while three other plots of land have also been attached by the Enforcement Directorate," they said.
"While the book value of these attached properties is Rs 11.86 crore, their market value is about Rs 60-70 crore," the sources added.
In October this year, the ED had last questioned the NC leader in connection to the case, kicking up a political storm as parties called it a vendetta against the formation of an alliance to fight for the restoration of Article 370.
"We knew it was coming," the NC had said in a statement back then."The ED summon to Dr Farooq Abdullah is clearly the result of the unity that Dr (Farooq) Sahib has been able to forge among mainstream political parties in J&K," the statement said.
"This is the price one faces when opposed to BJP's ideology and divisive politics. Recent history is a witness to how BJP has been employing coercive and intimidative measures through various departments to target Opposition leaders across the country. The recent ED summon to Dr Farooq Abdullah is a case in point," it added.
The ED filed a chargesheet in July last year against Abdullah and three others for allegedly misappropriating Rs 43 crore, amid unprecedented uncertainty ahead of the August 5 abrogation of Article 370. Abdullah then claimed he had done no wrong and was open to investigations.