Eat less onion… (laughter): Atul Garg
Opposition described Garg's remark as a reflection of the 'arrogance' that has afflicted the central, UP governments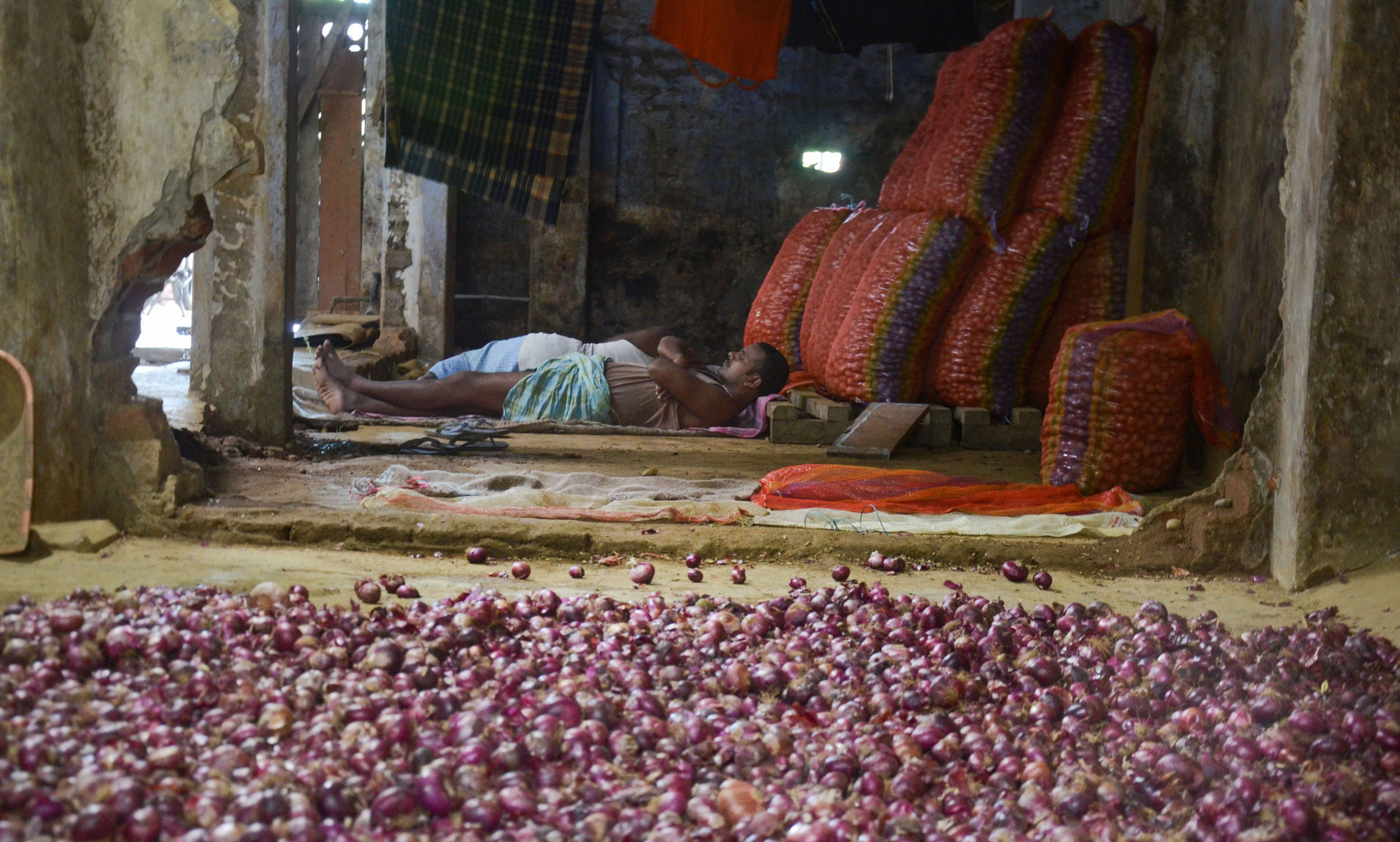 ---
|
Lucknow
|
Published 29.09.19, 08:36 PM
---
As the minister stepped out of the government hospital in Hardoi he had just inspected, followed by an entourage of doctors and other staff, a reporter stopped him.
The journalist wanted a comment on the onion prices, which have skyrocketed from Rs 20 a kilo to Rs 65 a kilo in Uttar Pradesh within a month.
Atul Garg, junior minister of health in the Yogi Adityanath government, looked impatient.
"If the price of one vegetable increases or decreases because of excessive rain or crop failure…" he began.
He changed tack mid-sentence and added: "I don't think one needs more than 50 or 100 grams of onion to improve the taste…. I would ask people to eat less onion."
He laughed and walked off to his car. The doctors and hospital staff laughed too.
Opposition leaders described Garg's remark as a reflection of the "arrogance" that has afflicted the central and Uttar Pradesh governments.
"His statement is proof that they (the government) are now eyeing the plate of the common man," Misbuhuddin Ahmad, a Samajwadi Party politician from Hardoi, said.
"Onion prices are rising because of the hoarders, who support the BJP and receive government patronage in return. This is why the BJP minister is ridiculing the people by asking them to eat less onion."
State Congress spokesperson Dwijendra Tripathi said: "If a reporter dares ask such a question to a BJP leader at all, he either targets them or ridicules them and the people. The same thing happened with Garg, who laughed and asked people to eat less onion."
He added: "The minister's statement reflects the arrogance of the central and state governments."