Dozens of youths resist entry of forces into Srinagar neighbourhood
Night patrols to guard against arrests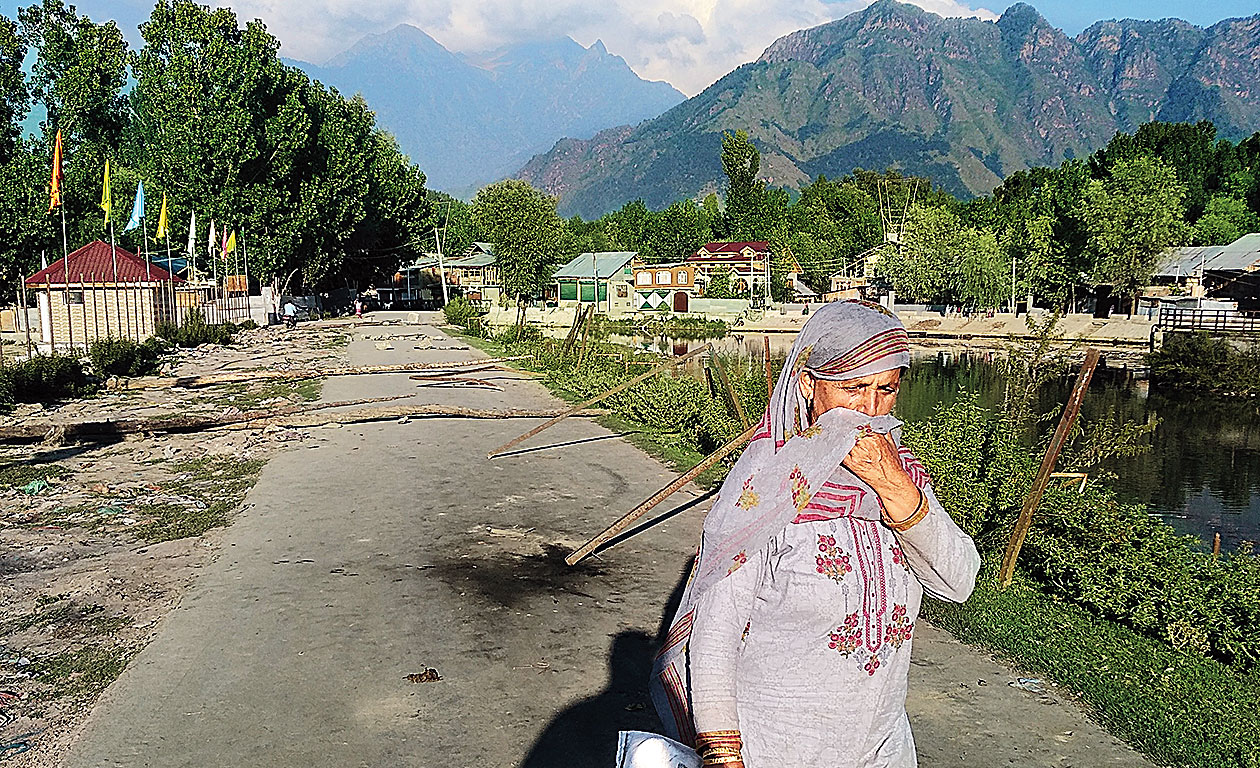 ---
|
Srinagar
|
Published 24.08.19, 08:30 PM
---
It's 8 in the morning, time for Ahmad, 19, and dozens of his peers in Srinagar's Habak Shanpora suburb to go to bed.
They are the young men who, when others sleep at night, patrol the alleys of this sprawling, poor neighbourhood on the Dal Lake's shores. Their mission: to prevent the security forces from entering and making arrests.
By morning they are exhausted, if not injured from the clashes with the forces that are always breaking out.
The security clampdown since the revocation of the state's special status has helped avert any Valley-wide flare-up so far, but Shanpora with its thousands of residents remains one of the pockets of resistance. Protests and clashes here have left dozens, including women, injured.
The neighbourhood resembles a war zone, its terrain helping its young defenders keep the forces out. Most of the houses are located on either side of the Tailbal nallah, the main tributary of the Dal Lake, which along with its myriad branches provides a natural fortification.
Barricades of logs or stones have been erected every few hundred metres, with tin sheets blocking the entrance at one place.
"They (the forces) do not enter during the daytime lest people spill onto the roads to resist. So, they come at night, hoping to make arrests at will," Ahmad told The Telegraph.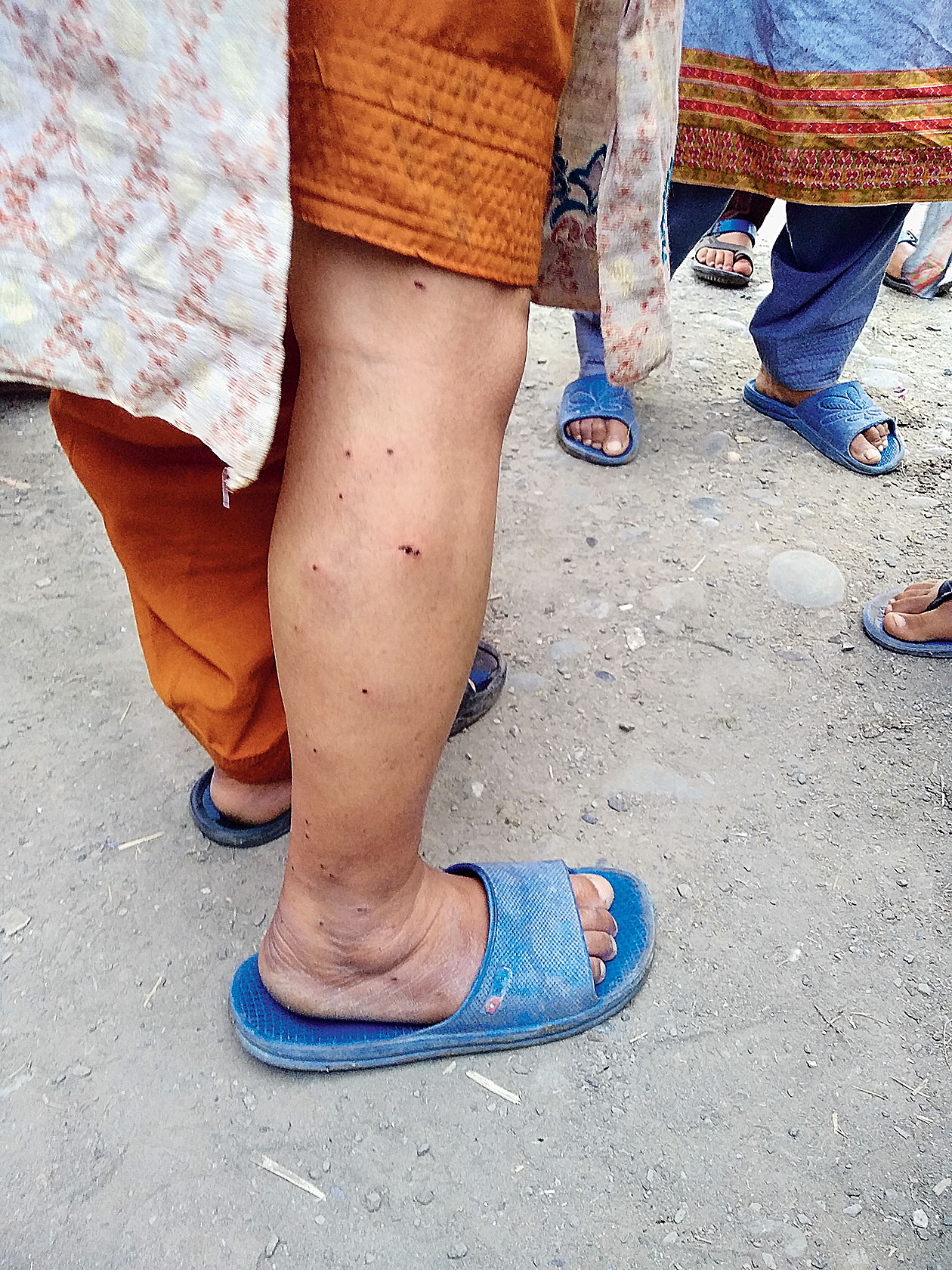 This newspaper is using only his second name to protect his identity.
"They came three times in the past three weeks, always in hundreds, but we forced them to retreat each time," Ahmad said.
"You will find dozens of young men on patrol during the nights. When they come we raise the alarm. People start screaming from every house; even the women join in."
On Wednesday, residents said, the police and the CRPF had fired pellets, injuring several people. Nearly half-a-dozen women showed this correspondent pellet injuries on their arms and legs.
Gulshan Akhtar, a middle-aged woman, said the police had tried to arrest her but she was rescued by other women.
"Several policemen started dragging me out of my house. They were pulling me from one side and the women from the other. The scuffle continued for some time. I was rescued but badly injured," she said, showing her swollen arm and bruises.
Jana Begum said the forces had ransacked her home and that her jewellery and cash got stolen. "I went to the police but they refused to lodge an FIR. Our children fear to step out lest they be arrested," she said.
Some of the young men have taken pellet hits in the eye and have been operated on, residents said.
"They fired bullets or pellets at our power transformers to create a blackout so they could make arrests easily," said Haji Ali Mohamad, an elder.
"More than half-a-dozen transformers have been damaged. They succeeded in arresting a few young men, some of whom have been released."
This correspondent found some transformers, damaged but repaired, protected by wooden frames to avert further harm from the forces.
Other signs of damage from alleged security force action were visible too, such as broken windowpanes that families had boarded up with sheets of plywood.
Haji said the area had voted in great numbers in the general election and was deeply agitated by the government move to scrap the state's autonomy.
"They deny us the right to protest peacefully. When they don't allow peaceful protests, there are clashes," he said.
V.K. Virdi, deputy inspector-general of police (central Kashmir), said the area had witnessed a law-and-order situation that was handled locally. Dozens of security personnel had been deployed at the entrances to Shanpora.