'Kids need to be vaccinated first'
Don't reopen schools before kids are vaccinated, says Medanta chairman
If a lot of children fall sick, we don't have the facilities to take care of them, says Naresh Trehan pointing to what's happening in the US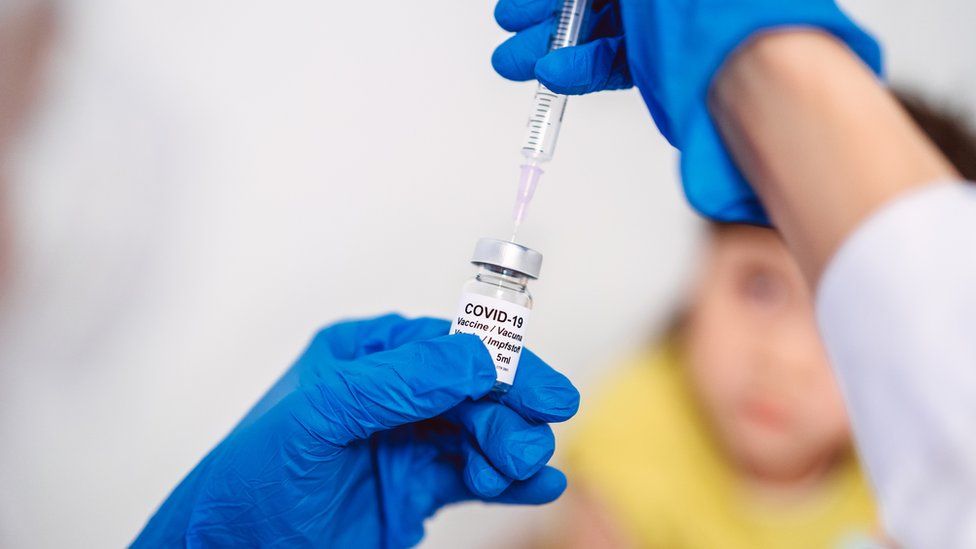 Indian researchers also have begun recruiting children aged two-to-17 years for trials of the US vaccine Novavax, known abroad as Covovax
Getty images
---
New Delhi
|
Published 30.08.21, 06:21 PM
|
---
Top heart surgeon Dr Naresh Trehan has warned of a potential medical disaster if authorities rush to open schools before children are vaccinated against Covid-19. He says India needs to look at the US where the number of kids being hospitalised with the virus has rocketed since schools reopened and avoid the same fate. 
"We should be patient for another two-three months till the vaccine arrives, children get vaccinated, and then they should be allowed to go to school but it seems we are in a rush right now to open school," Trehan, chairman, Medanta Heart Institute in Gurgaon, said at the weekend.
And there's not long to wait before youngsters start getting vaccinated, Trehan said, noting that Zydus Cadila's three-dose Covid-19 vaccine, developed in India, has just been granted emergency use authorisation for use in adults and children over 12 years. 
"The vaccine is now around the corner because the drug controller just approved the Zydus vaccine. So even if people get one dose, we know the protection goes up 30 per cent-to-50 per cent," Trehan told news agency ANI.
Union health secretary Rajesh Bhushan has said the three-dose "needle-free" vaccine is likely to be available by the first week of October and the company says it expects to supply 10 million doses a month initially. The vaccine offers 66 per cent efficacy against moderate infection and 100 per cent protection against severe Covid-19 according to the company which conducted trials on 28,000 people, the largest coronavirus trial in India.
There's also Bharat Biotech's homegrown Covaxin shot for which Phase 2 and 3 trials are underway for kids aged between two and 18. Dr Priya Abraham, director of Pune's ICMR-National Institute of Virology, has called the interim data "very positive." and said that "hopefully, the results will be available soon, which will then be presented to the regulators. So, by September or just after it, we may have Covid-19 vaccines for children."
Bharat Biotech also has included children in its one-shot nasal vaccine trial. Trehan warns that India with its limited medical resources can't afford to let peadiatric cases spiral out of control. New daily infections have plunged from their second wave peak of 414,000 in May. Lately, the numbers have moved up from their 30,000-range lows to 45,000, but most of the cases are in Kerala and Maharashtra. Covid-19 seropositivity levels are high in many parts of the country, indicating exposure to the virus that could protect against infection. 
Double whammy 
But the double whammy of schools reopening and looming festivals could cause infection numbers to surge. The Central Government is warning that a third wave is imminent and Trehan warns, "if too many children fall sick, we don't have facilities to take care of them."
"There is a warning from Florida, which says that the hospitals are full with children and they don't have any facilities left," he said. "So, we have to look at it in perspective for India where children are not being vaccinated at all," he said.
Some US doctors on the paediatric front lines say they are seeing more critically ill children than they have at any time of the pandemic and they blame the highly virulent Delta variant which devastated India during the second wave.
India's National Institute of Disaster Management said recently "paediatric facilities including doctors, staff, equipment like ventilators and ambulances are nowhere close to what may be required in case a large number of children become infected."
Schools opening in states
Across the country, state governments are reopening schools in a phased way. The Delhi government has decided to reopen schools from September 1 but online classes will continue. West Bengal plans to reopen schools after the Puja holidays as long as the Covid-19 situation doesn't worsen. Schools have reopened in Karnataka for classes 9 and 10 this month but on the first day there was just 20 per cent attendance and online classes continue. Face-to-face classes have already resumed in Uttar Pradesh with 50 per cent capacity.
Indian researchers also have begun recruiting children aged two-to-17 years for trials of the US vaccine Novavax, known abroad as Covovax, which is being manufactured by the Serum Institute of India (SII) that is also making Covishield, according to the Press Trust of India. The drug regulator has granted permission to SII to conduct phase 2-3 trials of Covovax to cover 920 children — half in the 2-11 age group and half in the 12-17 age group, PTI says. SII has said it is already conducting trials on the vaccine's safety and efficacy on 1,600 adults in India. 
Trials needed to fix dose for kids
While drugs for adults are frequently prescribed off-label at lower doses for children, vaccines need to be fine-tuned as kids' immune systems respond differently to vaccinations from an adult's immune systems. The key in trials is to determine the right dose size for children based on factors like weight and age to ensure effectiveness and minimise side effects.
Novavax, a small US-based company, which aims to become a big Covid-19 vaccine distributor to lower-and-middle-income countries, is facing big hurdles on the US regulatory front that could seriously affect the rollout of its two-dose mRNA jab in India.
Novavax has applied for Emergency Use Authorisation (EUA) in India, Indonesia and the Philippines through SII, but earlier this month it delayed filing for regulatory approval with the US' Food and Drug Administration for the third time this year.
The company's chief executive Stanley Erck said the company needed to get "validation work done" to demonstrate consistency in the vaccine's manufacturing process.  But in the meantime, the US government has suspended its funding of the vaccine until the company resolves the FDA's concerns. 
Last year, the Trump administration as part of its crash vaccine production drive handed Novavax a $1.75-billion contract for 100 million doses, despite the company never having brought a vaccine to market in over three decades. 
Problem for Serum Institute
The New York Times quoted federal officials as saying it was unclear when or if the vaccine will be authorised for US distribution amid concerns over testing and quality control. And that could be a big problem for SII which has already begun manufacturing Novavax and is currently stockpiling the doses. 
The clinical trial protocol in India filed by SII uses the US Novavax candidate as a comparable reference to check the vaccine's safety and ability to trigger an immune response. This means that unless the main Novavax is granted approval, SII can't get approved in India. 
"We can't launch Novavax's vaccine unless we get a licence to launch it. The parent American company has some issues with the USFDA, which should be cleared by the end of October. We will get the license only when the company gets one from the FDA. We are trying to obtain the licence ahead of the parent company, but it's an uphill task," SII chairman and managing director Cyrus Poonawalla told ANI. 
He has mentioned January-February as a possible launch of a kids' Novavax vaccine if all goes well. Novavax also has expanded its US trials to include paediatric patients aged 12 to 17.
It's clear though that adding the need to vaccinate those under 18 will further strain India's available vaccine supplies. India will need at least 200 million doses to cater to the paediatric population. India just passed a milestone in giving the first vaccination to 50 per cent of its 950 million eligible adults. But only 15 per cent of adults are double-jabbed.
Other vaccines
There are other vaccines that could come on the Indian market for adults and children over the next year. Moderna, which has been given approval in India but is not yet available due to wrangling over legal protection sought by the company, has already launched trials of its vaccine in children under 12 in the US and is aiming to submit the data to the US regulator by late fall or early winter. Johnson & Johnson has been approved by India for emergency use and plans to make doses here but there is no availability timeline yet. It plans to start a trial in children as young as 12 of its one-shot vaccine this fall in the US. It's not immediately known whether J&J has struck a deal with the government over indemnity issues. Pfizer, which has not yet applied to launch in India, has begun trials of their vaccines in children under the age of 12 in the US.
India has also approved the Russian-made Sputnik V, and got 3 million doses at the beginning with plans to start domestic production in July or August. Now local production of Sputnik isn't expected to start until next month with the goal of manufacturing more than 300 million doses annually. Meanwhile, Mukesh Ambani's Reliance Life Sciences is reportedly going to start phase-1 clinical trials of its locally developed Covid-19 vaccine soon.