DMK seeks recall of economic quota ruling
Party seeks open-court hearing of its review petition citing the importance of the issue to all Indians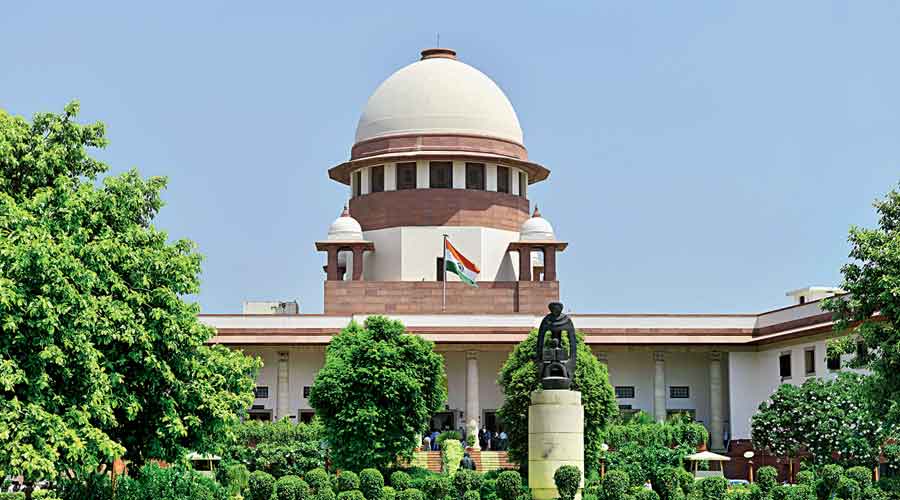 The five-judge bench of Supreme Court had by a 3:2 majority verdict upheld the quota
File picture
---
New Delhi
|
Published 06.12.22, 03:47 AM
|
---
Tamil Nadu's ruling DMK on Monday petitioned the Supreme Court seeking recall of the November 7 judgment by a constitution bench that upheld the constitutional validity of the 10 per cent reservation for the economically weaker sections.
The five-judge bench had by a 3:2 majority verdict upheld the quota.
The two dissenting judges had ruled that having an economic quota was not per se unconstitutional, but the EWS quota should be struck down since it excludes the poor among the SC, ST and OBC communities.
The DMK has sought an open-court hearing of its review petition citing the importance of the issue to all Indians.
Conventionally, review petitions are heard inside judges' chambers. The petition, filed through advocate R. Nedumaran, raises several points:
■ The top court has ignored the nine-judge Indra Sawhney judgment of 1992 that ruled out any reservation on the basis of economic criteria and said the total quota volume cannot exceed 50 per cent.
■ The EWS quota gives a large segment of the advanced classes an easy and exclusive route to reservation, hiding behind the misleading term "economically weaker sections". These sections had never suffered social stigma or discrimination.
■ The five-judge bench did not examine how "forward castes" can be called "weaker sections" merely because of economic disadvantages when they have enjoyed the benefits of government jobs and education down the generations and their families have inherited "cultural capital" such as communication skills, accent, books and social networks.
■ The November 7 verdict, in effect, lays down a law that Parliament can through a constitutional amendment bring in any type of reservation for any category, even raising the quota volume to 100 per cent.
■ The judgment allows the exclusion of the poor among the STs, SCs and OBCs from the EWS quota, violating the requirements of equality and non-discrimination that are part of the basic structure of the Constitution.
■ The judgment also errs by holding that reservations must come to an end, which was not an issue before the court.
■ The judgment is wrong in holding that the abolition of reservations would abolish the caste system and lead to an egalitarian society.