Discovery of utility of Emergency
Government ruled by party that opposed 1975 iron fist cites same measure to defend Kashmir clampdown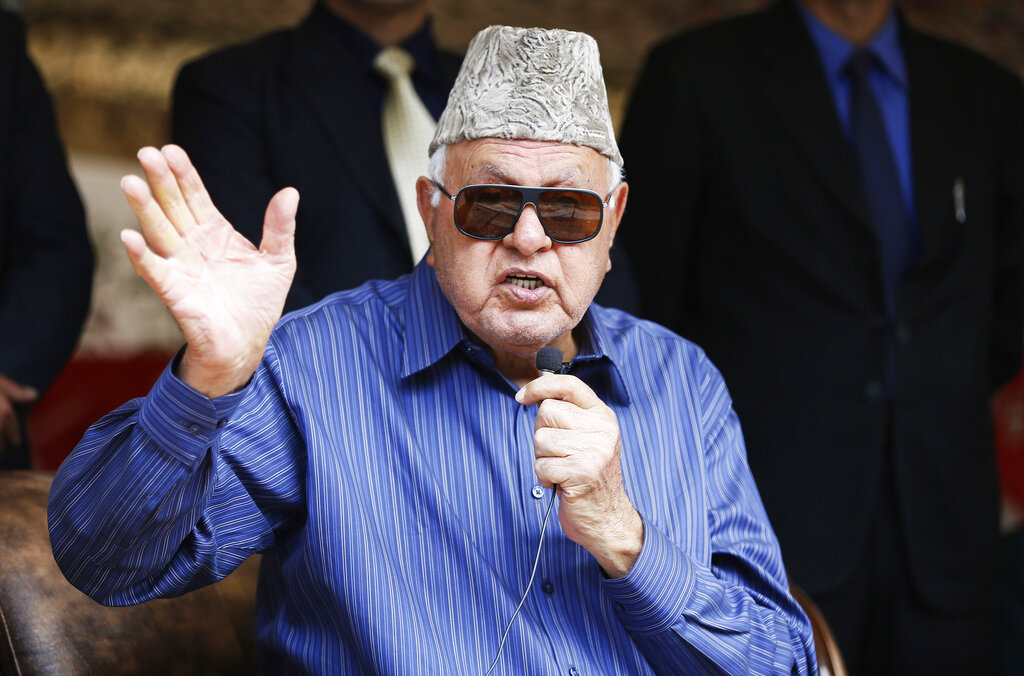 ---
New Delhi
|
Published 20.11.19, 08:53 PM
|
---
The Centre on Wednesday cited arrests during the Emergency while defending the political detentions in Kashmir — a tactic that stood out in sharp contrast with the pronounced anti-Emergency stand adopted by the RSS and several future BJP leaders since 1975.
The government also referred to "national interest" to justify the detention of political leaders in Jammu and Kashmir, including former chief minister Farooq Abdullah.
"Different persons have been arrested at different points of time for the sake of national interest," minister of state for home G. Kishan Reddy told the Rajya Sabha during Question Hour before alluding to Indira Gandhi.
"During Emergency, you had arrested 33 persons to protect the chair of one person. We are working for the country's interest through law and order."
Several leaders of the RSS and the Jan Sangh, the precursor to the BJP before the party was formed in 1980, had fought hard against Indira's Emergency and many had gone to jail.
Congress veteran Ghulam Nabi Azad asked if Farooq did not work for national interest.
A home ministry official referred to another ticklish issue, pointing out that the Centre has now officially admitted in Parliament that Farooq was under detention.
Union home minister Amit Shah, who was present in the Upper House on Wednesday, had told Parliament on August 6 that Farooq "is not under house arrest, he is not under detention. He is in good health, mauj-masti mein hain, aap zara baat kar lo (He is having a good time, you talk to him)."
Told by Opposition leaders that Abdullah was not being allowed outside, Shah had then pointed his right index finger behind his ear and said: "I am saying on record that he is not under arrest. Unko nahi ana hai toh gun kanpatti par rakh kar bahar nahi la sakte hum (If he doesn't want to come, we can't force him out at gunpoint)."
On Wednesday, Reddy said an advisory board would be set up soon to examine the detention of politicians in Kashmir.
Home minister Shah reeled off figures to support his claim that normality had returned to the Valley.
Congress leader T. Subbarami Reddy wanted to know what measures the government had taken to lift the communication and other restrictions in Kashmir.
DMK MP Tiruchi Siva asked about the number of political leaders detained during the lockdown.
In a supplementary question, Siva asked if Farooq, a member of the Lok Sabha, would be allowed to attend Parliament.
In the written response the junior home minister had submitted, G. Kishan Reddy said "5,161 preventive arrests, including stone pelters, miscreants, OGWs, separatists and political workers, were made since 4th of August in Kashmir Valley. Of them, 609 persons are presently under detention, out of which approximately 218 are stone pelters".