Digvijaya accuses BJD of supporting BJP
The former Madhya Pradesh CM said the Naveen Patnaik-led party had opposed the farm bills but continues to support most of the BJP-led Centre's decisions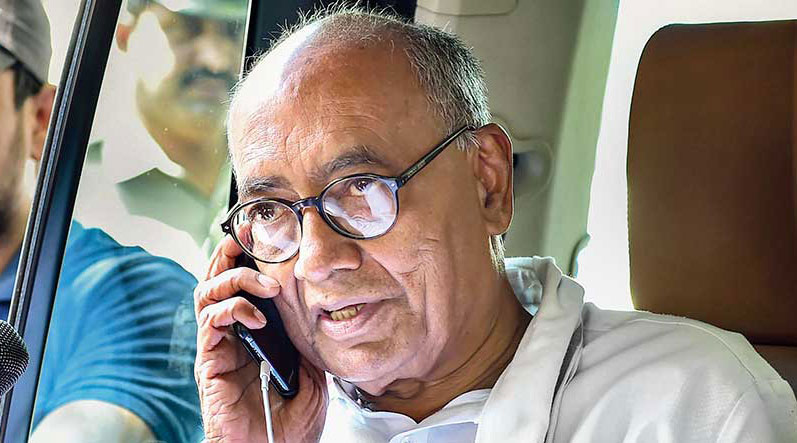 ---
---
Senior Congress leader and former Madhya Pradesh chief minister Digvijaya Singh on Thursday targeted the BJD for supporting the BJP, which he said was working against the interest of the farmers.
Addressing a press conference here, Singh said: "The BJD opposed the farm bills but it continues to support most of the BJP-led Centre's decisions. There seems to be some kind of an understanding between both the parties. Both have joined hands to finish the farmers."
The Naveen Patnaik-led BJD had opposed the two farm bills — the Farmers' Produce Trade and Commerce (Promotion and Facilitation) Bill, 2020, and the Farmers' (Empowerment and Protection) Agreement of Price Assurance and Farm Services Bill, 2020 — in the Rajya Sabha. It had also demanded that the bills be sent to the standing committee in the Lok Sabha and the select committee in the Rajya Sabha for scrutiny.
Singh said "The Congress is in touch with different parties at the state and the national level to oppose the two bills. We will also appeal to the BJD to support us and oppose the BJP's anti farmer policies."
He said the Congress would continue to oppose the bills which were introduced by the BJP-led government in Parliament because of international pressure. "India during the Congress regime had resisted these pressures and never allowed anti-farmer powers to succeed. But the BJP government has succumbed to these pressures. We will take the issue to the farmers," he said.
Stating that all kinds of misinformation was being spread by the ruling dispensation with regard to the bills, he said now even rich people can open grain mandis. "Earlier, if there was a farmer related grievance, it was decided at the collector level and even in the civil court. Now the appeal will be heard at the joint secretary level in New Delhi. Is it possible for farmers to run to Delhi all the time for justice?"