Designer Wendell Rodricks no more
Rodricks was known for infusing modern aesthetics with traditional Goan influences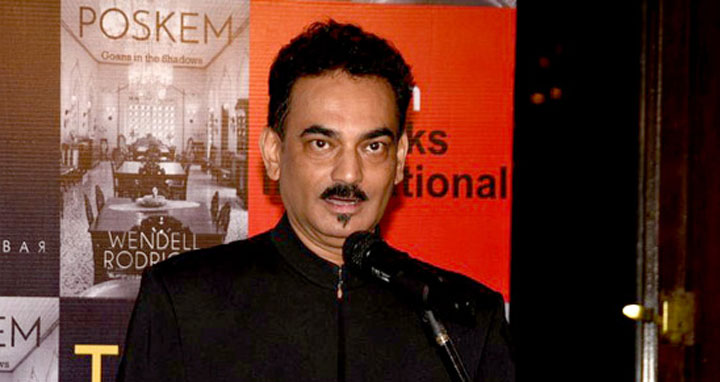 ---
|
Panaji
|
Published 12.02.20, 08:04 PM
---
Leading fashion designer Wendell Rodricks, who was also a gay rights activist, author and environmentalist, passed away at his home in Goa on Wednesday evening at the age of 59.
Deputy superintendent of police (Mapusa) Gajanan Prabhudesai said Rodricks collapsed at his home in north Goa's Colvale village and died. The cause of the death is yet to be known, the officer said, adding that the news of Rodricks's passing was received around 6.30pm and a team was immediately sent to his home.
Rodricks was known for infusing modern aesthetics with traditional Goan influences. Rodricks, who was born in Mumbai and studied fashion designing in the US and France, is often credited with pioneering the concept of "resort wear" when it was not a popular idea in India. He was also a champion of sustainability and eco-friendly fashion.
In 2010, he revived the weaving of the traditional Goan Kunbi sari and showcased the design at the Wills Lifestyle India Fashion Week. Rodricks had worked on the planning of the first-ever Lakme India Fashion Week and often showcased his collections at the subsequent events.
Rodricks launched his label in 1989. In 2014, he was conferred the Padma Shri. His work was defined by a stark minimalism, a soothing colour palette dominated by whites and pastels with the occasional burst of brighter hues, and his signature flowy silhouettes.
Rodricks had been vocal about social causes, most noticeable being his campaigns for the rights of the LGBTQ community.
He had been a prolific writer too. Rodricks has written numerous journals on fashion, travel and food. In 2012 he wrote his first book on the traditional costumes of Goa, titled Moda Goa: History and Style.
He released his autobiography — The Green Room — in 2012. In 2017, he published another book titled Poskem: Goans in the Shadows.
Rodricks had done cameos in films and television, playing himself in Madhur Bhandarkar's Fashion (2008).
Rodricks was a known travel enthusiast and had visited many countries with his partner, Jerome Marrel.