Deputy chief minister's age baffles Bihar
Time crawls or races on Tarkishore Prasad's poll affidavits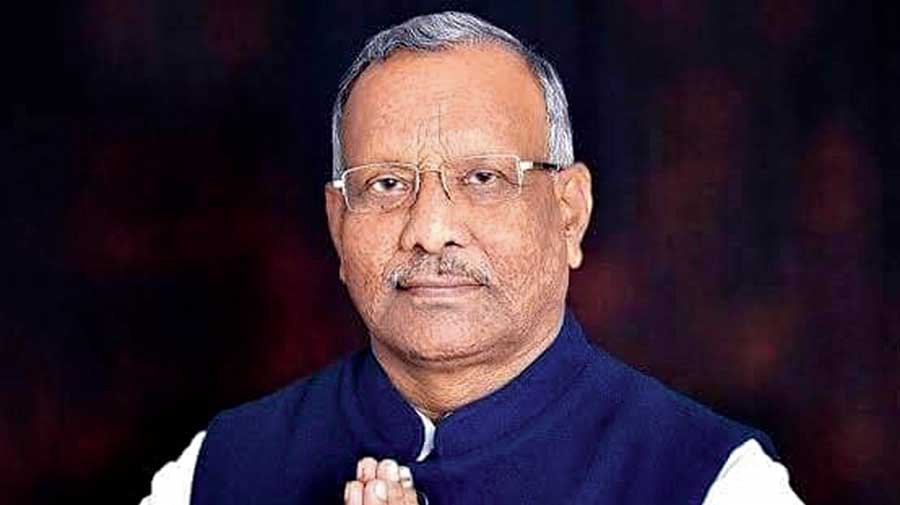 ---
|
Patna
|
Published 22.11.20, 02:25 AM
---
Bihar deputy chief minister and BJP leader Tarkishore Prasad could find himself fielding uncomfortable questions when the Assembly reconvenes on Monday, unless he can claim the ability to travel close to the speed of light.
The four-time Katihar MLA is entangled in a controversy over his age, critics fishing out his past poll affidavits that suggest that when it comes to Tarkishore, time behaves less like an arrow and more like a Calcutta bus: crawling now, racing the next moment.
Tarkishore's election affidavit from 2005, when he won the first time, stated his age as 48. It had increased just by one year when he contested again and retained his seat in 2010.
Five years later in 2015, his age had increased by just three years, the affidavit filed with his nomination papers giving his age as 52.
Einstein's theory of special relativity says time can slow down for an astronaut travelling at a speed approaching that of light.
However, time seems to have speeded up for Tarkishore after 2015, like a Calcutta bus suddenly spying a rival ahead of it. His affidavit for the recent elections stated his age as 64 — an increase of 12 years during a period when everybody else aged just 5 years.
With social media enthralled by Tarkishore's age mystery since Friday, the Rashtriya Janata Dal waded into the debate on Saturday.
"Bihar's deputy chief minister is involved in fudging his age, threatening contractors for commission, and turning all his family members into contractors," an RJD statement said.
"The entire Katihar knows that he does not do any work in the area without taking a commission. Now the entire state will know about his handiwork."
Tarkishore denied any wrongdoing, telling The Telegraph the age controversy was a "non-issue".
"My date of birth is January 5, 1956. It is mentioned in my matriculation certificate and I stand by it," he said.
"As far as election affidavits are concerned, there could have been clerical errors in calculating my age."
The first-time minister said he had no reason to hide or fudge his true age.
Later, he called this newspaper to say: "I checked my age in the affidavit filed in the recent election and it is correct. The age is almost right in the previous affidavits also, except the one filed in 2010. It seems somebody, maybe someone from the RJD, tampered with it."
If the 2010 affidavit got Tarkishore's age wrong by five years, going by the date of birth he mentioned to this newspaper, the 2015 affidavit was wide of the mark by seven years.
Tarkishore didn't explain how any tampering could have been done. Poll affidavits are prepared and filed by the candidate's own people.