Demonetisation was not a jolt: Modi
Money that circulated outside the formal banking system came back because of demonetisation, prime minister says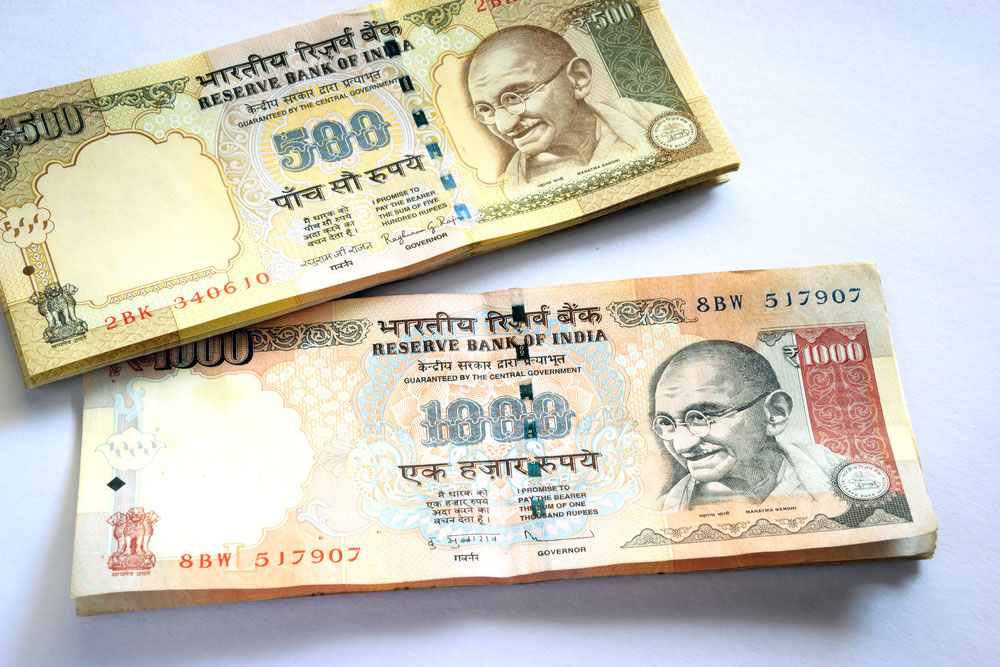 There was a parallel economy running before the note ban, which had drained the country from the inside
(Shutterstock)
---
New Delhi
|
Published 01.01.19, 10:44 PM
|
---
Prime Minister Narendra Modi has tried to play down the embarrassment his government suffered over the futility of the demonetisation exercise by claiming that the sudden move to ban high-value currency notes in 2016 was not a "jhatka (jolt)".
"We had warned people a year before that if you have such wealth (black money), you can deposit it, pay penalties and you will be helped out. However, they thought Modi too would behave like others; so very few came forward voluntarily," the Prime Minister told ANI, a news agency.
Demonetisation, he said, was needed to bring money back into the financial system. The real benefit of demonetisation was that money that circulated outside the pale of the formal banking system came back, he contended.
"There was a parallel economy running before the note ban, which had drained the country from the inside.… The currency which used to be kept in sacks has returned to the banking system," he said.
The demonetisation decision wasn't taken overnight, he added. "The process took a year. It was necessary for the economic health of the country. But yes, when a train changes tracks, it slows down a bit," he said.
Economists had predicted that the GDP growth rate would slow down by 2 percentage points because of demonetisation – a forecast that later proved to be true. 
Modi also added a new twist to the controversy over Urjit Patel's resignation as governor of the Reserve Bank of India over what was believed to be a brazen attempt by the government to dip into the capital reserves of the central bank.
The Prime Minister claimed that Patel had written to him several months before his eventual exit in December, expressing his desire to resign because of personal reasons.
"The governor himself requested (to resign) because of personal reasons. I am revealing for the first time, he was telling me about this for the past 6-7 months before his resignation. He gave it even in writing. He wrote to me personally," Modi said in the interview.