Delink NPR and census: Academics
The first NPR in 2010-11 was also carried out along with the Census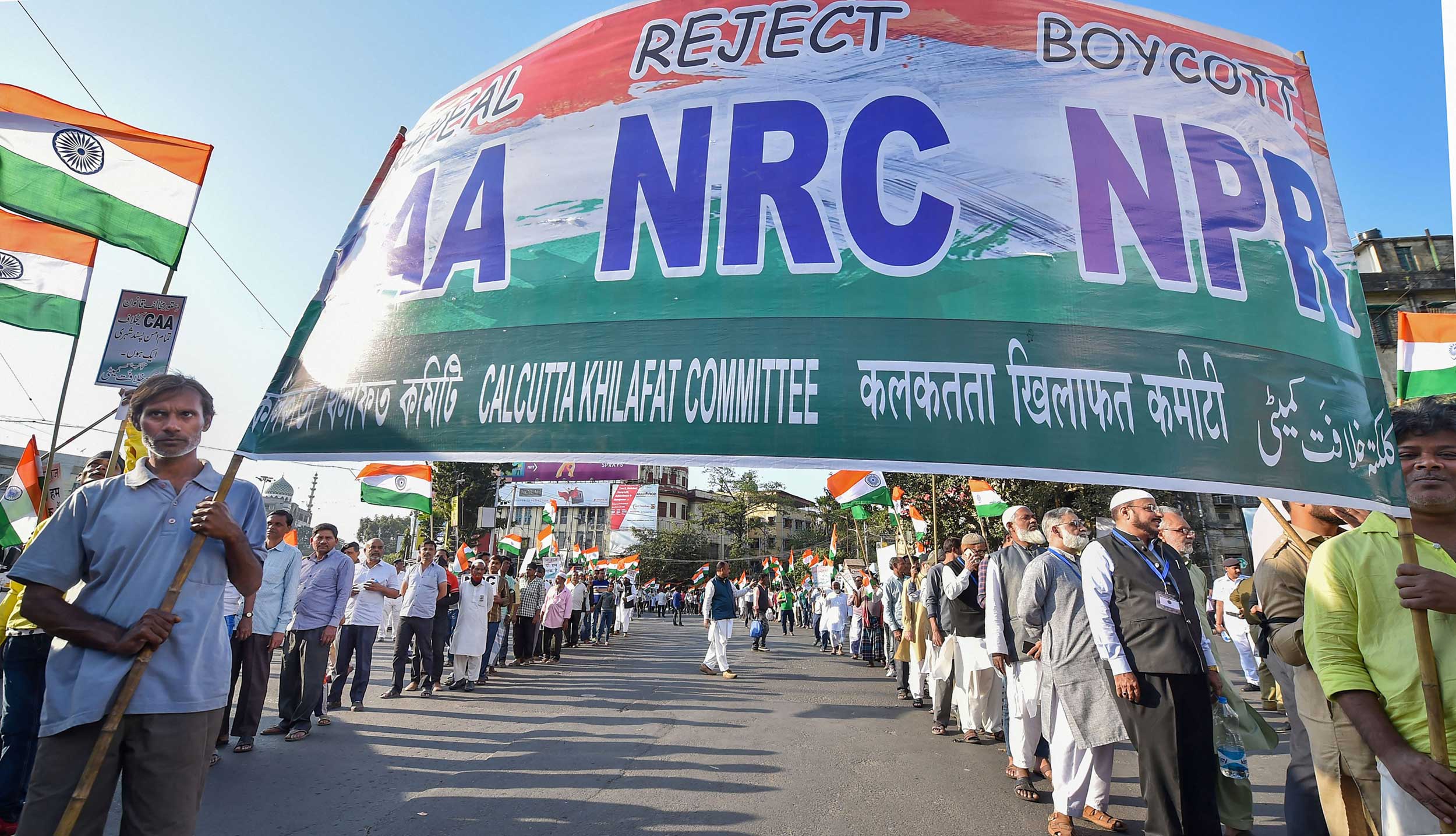 Protesters during a rally against CAA, NPR and NRC in Calcutta.
(PTI)
---
New Delhi
|
Published 05.03.20, 08:39 PM
|
---
Nearly 200 social scientists and economists have called for delinking the National Population Register (NPR) from the census to preserve the integrity of the population count.
"There is a real danger that the concerns around the NPR and the fears that are growing among substantial sections that investigators can determine whether a respondent's citizenship is 'doubtful'. This possibility has already led to widespread public distrust and suspicion about the NPR," the social scientists and economists said in a statement.
The deep suspicion about the NPR, they fear, could imperil the census, if combined. "The census of India, which provides a basic household and population listing based on anonymous data, is an essential requirement for the country and provides the statistical basis for all assessments of the conditions of the population and for necessary social and economic policies.
"The census data are also important in enabling central and state governments to exercise their basic functions and meet their responsibilities to the people. It is, therefore, essential to ensure that the exercise of data collection for census 2021 is absolutely safe, comprehensive and uncontaminated by any other factors."
The signatories include former Planning Commission member Abhijit Sen, Bibhas Saha of the University of Durham (the UK), Pulapre Balakrishnan of Ashoka University and Vamsi Vakulabharanam, University of Massachusetts.
The first NPR in 2010-11 was also carried out along with the census. But, since that exercise was before the Assam NRC and the Citizenship Amendment Act, 2019, NPR 2010 did not encounter the kind of resistance it is facing this time round.