Delhi violence: ambulances needed high court order at night
Rioters and police blocked ambulances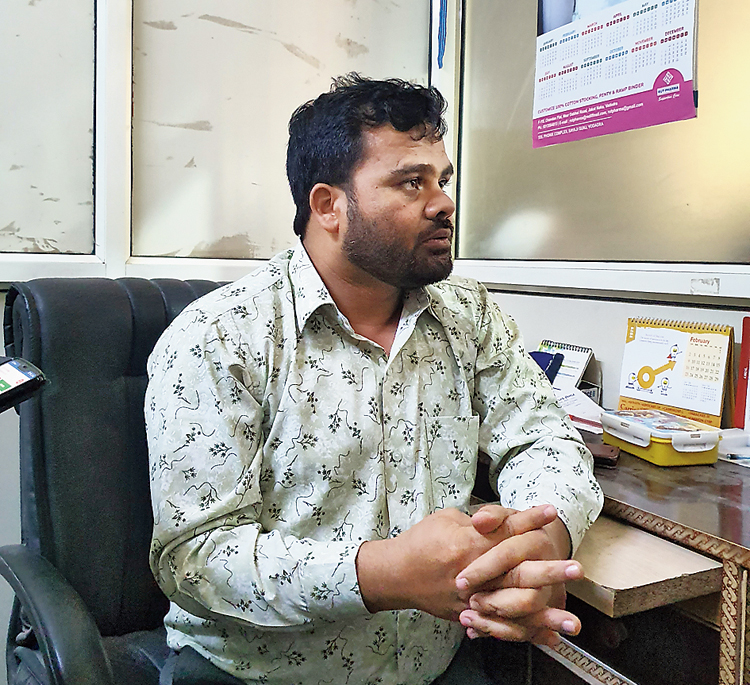 ---
---
For 12 hours on Tuesday, Dr M. Ahtesham Anwar struggled to keep alive victims of gunshots and stab injuries while rioters and police blocked ambulances trying to reach his nursing home and ferry them to a larger hospital.
Anwar's Al Hind Hospital in Mustafabad in northeastern Delhi was the closest medical facility for dozens of victims of the communal clashes that have racked the area since Monday. But their numbers and types of injuries overwhelmed the nursing home.
The first ambulance turned up to take patients away only after an order was passed by Delhi High Court in the dead of night in response to a petition filed by a citizens' group led by activist Harsh Mander.
The citizen's group had learnt about the plight of the victims at Al Hind and approached Delhi High Court that convened a special sitting at 12.30am on Wednesday in the residence of Justice S. Muralidhar, the judge whose transfer to Punjab was notified at the end of the day.
During the hearing, the petitioners arranged to have Anwar speak on the phone, in speaker mode, to the court.
Anwar told the court and others present during the hearing that there were two dead persons and 22 injured persons in Al Hind and that he had tried to seek police help since 4pm on Tuesday without success.
The court ordered Delhi police to escort ambulances to Al Hind and ensure safe evacuation of the injured people to government hospitals.
"Even in war, ambulances are let through, doctors are allowed to do their work — where has humanity gone?" Anwar said while speaking to The Telegraph on Wednesday.
In December, two bodies of doctors — the Indian Medical Association and the Association of Doctors for Ethical Healthcare — had condemned incidents in which police had attempted to obstruct doctors from providing medical attention to victims of violence during protests against the Citizenship Amendment Act.
On Tuesday afternoon, less than a kilometre from Al Hind, multiple clashes were reported and they spread to Mustafabad.
The nursing home began to receive people with gunshot wounds, heads bleeding from blunt weapon strikes and multiple stab injuries. At some point on Tuesday, Anwar said, he lost count.
"They kept coming — we didn't have medicines or equipment to manage so many, some of them critically injured," said Anwar, who first called for ambulances around 2pm to take some of the injured to a better-equipped hospital.
Anwar also phoned Harjit Bhatti, a physician with the non-government Progressive Medicos and Scientists Forum, who has helped victims of violence in the past. Bhatti sent a private ambulance around 4pm, but it was blocked by the police about 2km from the nursing home.
"The police did not let the ambulance through. We had sent pain-killers, antibiotics, sutures, and other medical supplies," Bhatti said. "The nursing home sent someone to walk up to the ambulance and take away the supplies."
Around 7pm, a desperate Anwar called Bhatti again. More victims had arrived — a muezzin from an attacked mosque with severe head injuries, a man with stab injuries in his chest, abdomen and back….
One particular injury left even the doctors shocked, Anwar and his colleagues said. After beating up a victim, the attackers had used physical force to stretch apart the victim's legs, causing severe lacerations to his scrotum.
Three general practitioners who work in the area — and even an unqualified medical practitioner — arrived to help Al Hind staff. But without ambulances to take patients elsewhere, the doctors say, critically ill patients began to sink.
"Those with severe stab injuries were haemorrhaging from blood loss," said Meraz bin Ekram, a dentist who works at Al Hind.
"We lost two patients — they went into shock from blood loss."
Bhatti managed to get a government ambulance to approach the hospital. "But at 9.30pm, the ambulance driver, Jagadish, called me to say that a mob had stopped him, threatened to burn his ambulance if he drove any further," Bhatti said.
Al Hind on Wednesday discharged some patients after first-aid and sent some to bigger hospitals for treatment. Some victims continued to wait for evacuation on Wednesday afternoon.
Among them was Muhammud Yunus who has a gunshot wound in his upper right abdomen and was brought to Al Hind around 7pm on Tuesday.
"The bullet is still lodged in there," Bhatti said. "By now, he should have had a scan to determine the location of the bullet and already undergone surgery."