Delhi varsity classes over video apps
Face-to-face lessons suspended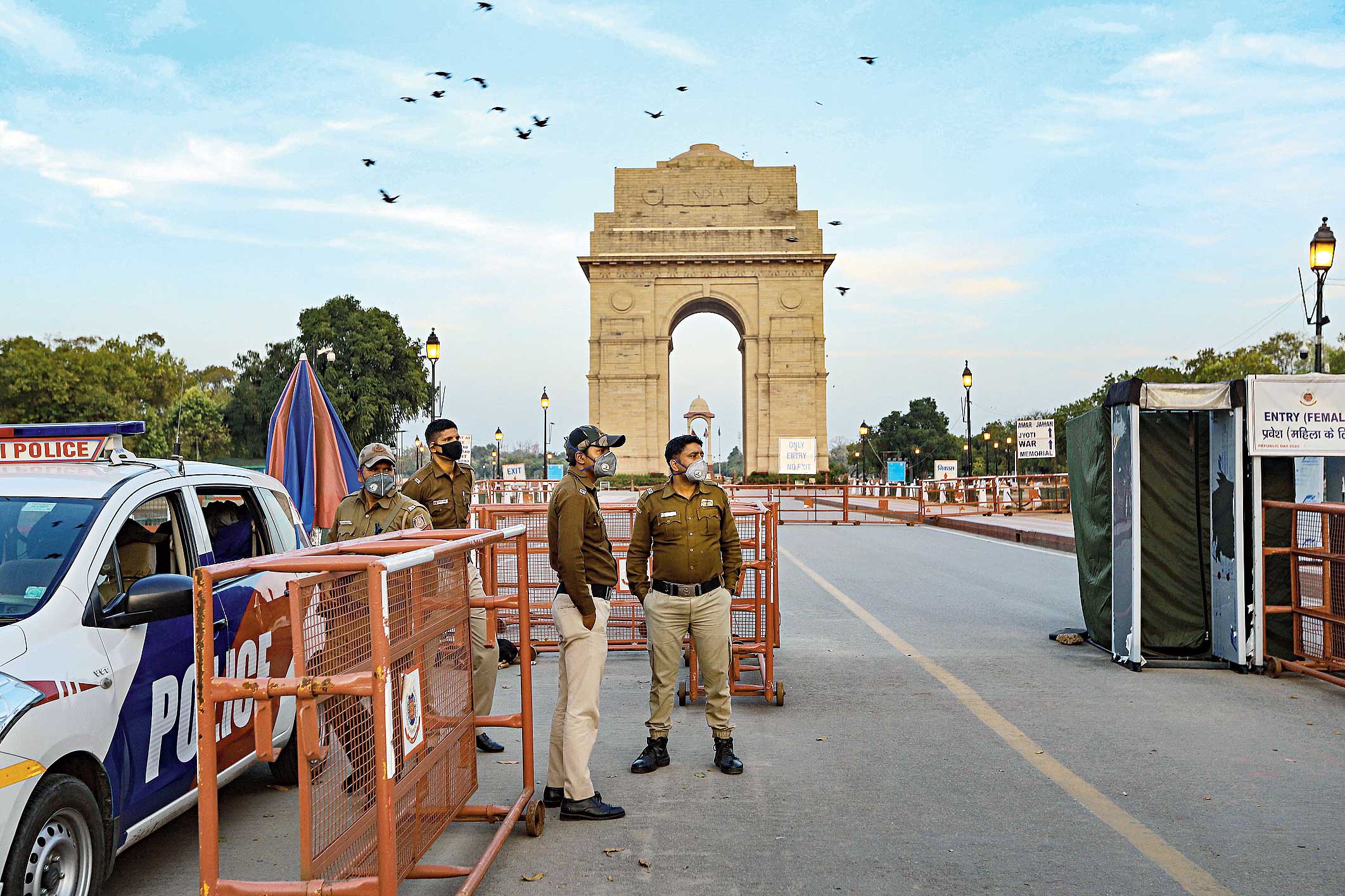 ---
---
The 15th-century Vedantasara came alive for 30 students of Delhi University on Tuesday on a mobile phone app.
Meera Dwivedi, a Sanskrit teacher at Delhi University, explained the nuances of Sadananda Yogendra Saraswati's Advaita vedanta text to her students over the ZOOM Cloud Meetings app, which allows video-conferencing and group messaging.
With the coronavirus outbreak forcing the closure of higher educational institutions, more and more colleges and universities are opting for online platforms to avoid congregations on campus.
Dwivedi said students and teachers had downloaded the ZOOM Cloud Meetings app now that Delhi University has suspended face-to-face classroom interactions as part of measures to check the spread of Covid-19.
"(Several) teachers are taking classes through this app. Some students are facing difficulties in navigating the app since they are not accustomed to it. These issues can be sorted out gradually. The feedback has been good," Dwivedi said.
Centrally funded institutions such as DU, Jamia Millia Islamia, Jawaharlal Nehru University (JNU), the IITs at Delhi, Mumbai and Kanpur, and the Indian Institute of Science (IISc), Bangalore, have suspended classes till March-end. However, the teachers have been asked to report for work.
Teachers at Jamia are using the Google Hangouts app, another video-conferencing platform that allows the participation of as many as 50 people at the same time.
Abhaya Shandilya, a faculty of Sanskrit at Jamia, said Google Hangouts had been chosen over Skype as the former allowed the participation of more people. "The students also have the option of recording the conversations and replaying them later. They can also ask questions (to teachers) and seek clarifications," Shandilya said.
An IIT Bombay teacher said such a mode of communication would succeed only if all students had smooth access to the Internet.
"At the IITs, the (Internet) bandwidth is good enough to deliver lectures through apps. But students sitting in remote areas, villages and small towns may not have a strong (Internet) network. This (online classes) is not a solution," he said.
DU executive council member Rajesh Jha said sections of teachers had opposed the university's insistence on e-learning during the social distancing period. "The university wants the teachers to upload lectures on its website. But this cannot be a replacement for face-to-face interactions. We have opposed it," he said.
An IIT Delhi faculty member said students had been asked to vacate the hostels and not return till March 31. The institute has promised to compensate for the loss of classes after the institute reopens in April.
"If the problem persists beyond March, it will be difficult to compensate for the losses," he said.
Officials in the human resource development ministry said the government had allowed institutes to take a call on the suspension of classes.
Many teachers and non-teaching staff are angry that they are expected to report for work despite the pandemic.
"If large gatherings are to be avoided because of the threat of the virus spreading, then we too should be allowed to work from home. It makes no sense to ask teachers and non-teaching staff to come to the campus," a non-teaching employee of Shri Lal Bahadur Shastri Rashtriya Sanskrit Vidyapeetha in New Delhi said.