Julio Ribeiro's Gandhian jibe at 'this regime'
The former DGP responded to commissioner S.N. Srivastava's reply to his first letter hinting at bias in the riot probe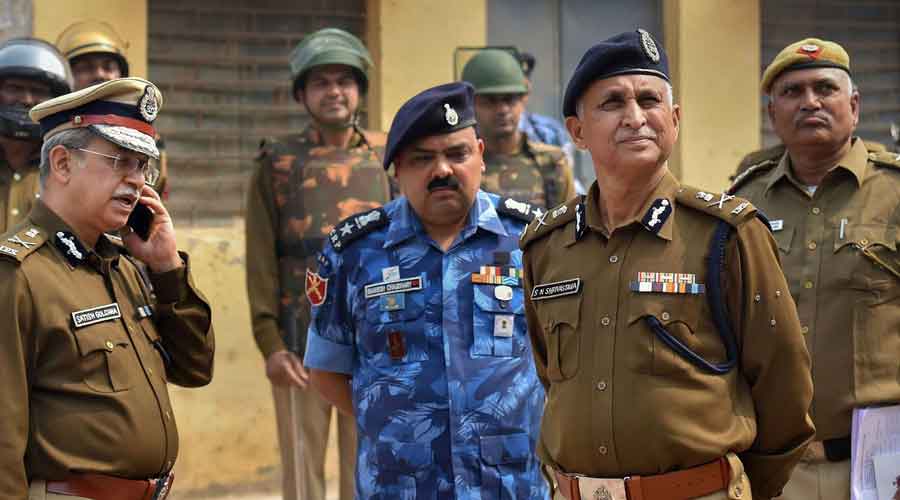 ---
---
Celebrated police veteran Julio Ribeiro has in a second letter to Delhi police commissioner S.N. Srivastava written that "Gandhians have lost favour with this regime!"
The former DGP on Wednesday responded to Srivastava's reply to his first letter, which had asked the commissioner to examine whether officers under his command "have been true to their oath", hinting at bias in the Delhi riot probe.
"There are doubts in my original open letter which you have not addressed. I realise that it is difficult, indeed impossible, to justify the licence given to the three BJP stalwarts I named (Kapil Mishra, Union minister Anurag Thakur and MP Parvesh Verma) licence to rant, rave and threaten those who are peacefully protesting perceived wrongs. If the speakers were Muslims or Leftists the police would have surely taken them in for sedition!" Ribeiro, 91, wrote on Wednesday.
The "Gandhian" reference came in relation to social activist Harsh Mander and Delhi University professor Apoorvanand Jha, whom Ribeiro had in his first letter to Srivastava last week described as "true patriots". Both are being probed by the police for alleged links between the citizenship protests they supported and the February riots that killed 53.
Ribeiro wrote: "I note in your e-mail to me that you have doubted the patriotism of the three who I named as 'true patriots'. The three include Harsh Mander, Prof. Apoorvanand and me…. Harsh and Apoorvanand are Gandhians. I should have remembered that Gandhians have lost favour with this regime!"
Ribeiro and the Constitutional Conduct Group of retired civil servants have issued several statements on what they have termed a "partisan" riots probe that blames the violence on peaceful protesters against the new citizenship regime.
After Ribeiro's first letter to Srivastava, the police had initially said they were checking the veracity of the email.
News agency PTI has quoted Srivastava's reply to Ribeiro, in which the commissioner said that more FIRs had been registered on complaints from the minorities than those from the majority community.
"It is best that the criminal justice system, with its inherent checks and balances may be allowed to work, lest lending one's name inadvertently imparts a false aura of credibility and authenticity to these concocted and motivated stories," PTI quoted Srivastava as saying.
"Chargesheets in many cases have been filed while investigation is continuing in many others. The above details have been given to dispel any impression that one may harbour."
In his response, Ribeiro thanked Srivastava for his reply and a phone call, and said he would have done the same in Srivastava's position.
"After talking to you on the phone and perusing your letter I have decided to put myself in your shoes!.. I would quickly file the chargesheets in all the 753 cases, including specially the conspiracy case registered by your Special Cell, and get the evidence authenticated in a court of law," Ribeiro wrote.
"More pertinently I would not prolong the UAPA case by arresting persons just a day or two before the time limit expires for filing the chargesheet."
Ribeiro's reply came on a day the first chargesheet was filed in the Unlawful Activities (Prevention) Act case, three days after rights activist Umar Khalid's arrest.
Among the accused in the FIR are Khalid, suspended Aam Aadmi Party councillor Tahir Hussain and several student protesters against the new citizenship matrix.