High Court slams government for charging Narwal, 2 other students under UAPA, upholds right to protest
HC justices warn state 'blurring line' between right to protest, terrorist acts, warns democracy could be in danger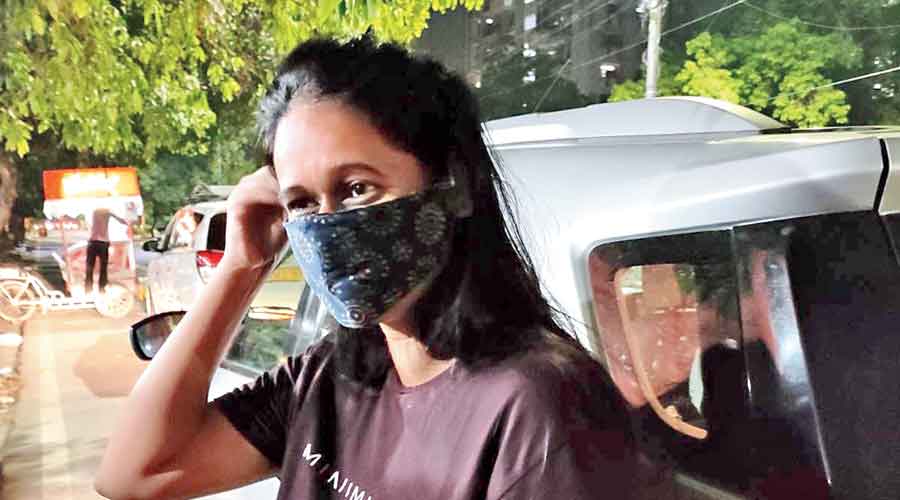 Natasha Narwal.
File picture
---
New Delhi
|
Published 15.06.21, 11:25 PM
|
---
For Natasha Narwal, the judgement came too late to see her dying father. She wasn't given bail until after her father passed away and even that was only for three weeks. Now the court has come down heavily on the government for charging Narwal and two other students, saying the state has "blurred the line' between constitutionally guaranteed 'right to protest' and terrorist activity." 
In three separate rulings for each appellant, the court went on to warn that "if such blurring gains traction, democracy would be in peril."
Former Supreme Court judge Deepak Gupta hailed the ruling as "a beacon of hope for people who believe in liberties, especially civil liberties of the citizens." Gupta told Bar & Bench: "This is very important in another context, because these are cases in which the UAPA is invoked where there is a presumption that bail cannot be granted unless the court comes to the conclusion that a prima facie case is made out that bail has to be granted."
"This judgement lays out the law which is crystal clear," says senior advocate Dushyant Dave, a former president of the Supreme Court Bar Association.
The three appellants, Narwal, Devangana Kalita and Asif Iqbal Tanha, were arrested at different times last year. Narwal and Kalita, both JNU students, were arrested in January, and charged with making inflammatory speeches and inciting people to protest against the Citizenship Amendment Act (CAA). Tanha, a Jamia Millia Islamia was arrested in May, accused of being part of a "premeditated" conspiracy to provoke the riots.
The judges set aside a decision by the trial court to refuse bail to the three accused. They were asked to post a personal bond of Rs 50,000 each as well as two sureties of similar amounts.
All three accused were charged under the Unlawful Activities (Prevention) Act. However, the two-judge bench of Justice Sidharth Mridul and Justice Anup Jairam Bhambhani declared: "We are unable to discern in the subject charge-sheet the elemental factual ingredients that are a must to found the offences defined under Section 15, 17 or 18 UAPA."
The judges added: "Alleging extremely grave and serious penal offences under sections 15, 17 and 18 UAPA against people frivolously, would undermine the intent and purpose of the Parliament in enacting a law that is meant to address threats to the very existence of our Nation. Wanton use of serious penal provisions would only trivialise them."
Despite the High Court ruling, a Delhi sessions judge refused a petition for the immediate release of Narwal and Kalita and called for a police report about their home addresses by 1 pm Wednesday.
The 133-page judgement in Tanha's case looked in detail at the law regarding bail applications and also whether the appellant had committed the offences that had been alleged to justify charging him under UAPA.
The High Court noted in Iqbal's order that in the chargesheet, there were no specific allegations other than "those sought to be spun by mere grandiloquence".
The High Court went on to say that even if for argument the accused had crossed the line of peaceful protests allowed under the Constitution, that that would not "yet amount to commission of a 'terrorist act' or a 'conpiracy' or an ;'act preparatory' to the commission of a terrorist act' " under the UAPA.
The court also pointed out that 740 prosecution witnesses had been listed for the trial which was yet to commence. In addition, it pointed out that because of the pandemic, trial proceedings had "effectively been stalled'.
The judges added: "Should this court then wait until the appellant has languished in prison for a long enough time to be able to see that it will be impossible to complete the deposition of 740 prosecution witnesses in any foreseeable future, especially in view of the prevailing pandemic when all proceedings in the trial are effectively stalled? Should this court wait till the appellant's right to a speedy trial guaranteed under Article 21 of the Constitution is fully and completely negated before it steps in and wakes up to such violation?"
Dave pointed out that the judges had merely enunciated the law as it stands and that almost everyone from the police to public prosecutors was ignoring the constitution. He says: "The rot has set in at every stage. The police and the public prosecutors should work under the constitution." He adds: "These kids were in jail for what? You are radicalising youth."