Defence of kids' right to protest
Activists rebut claims of 'misuse of children in protests'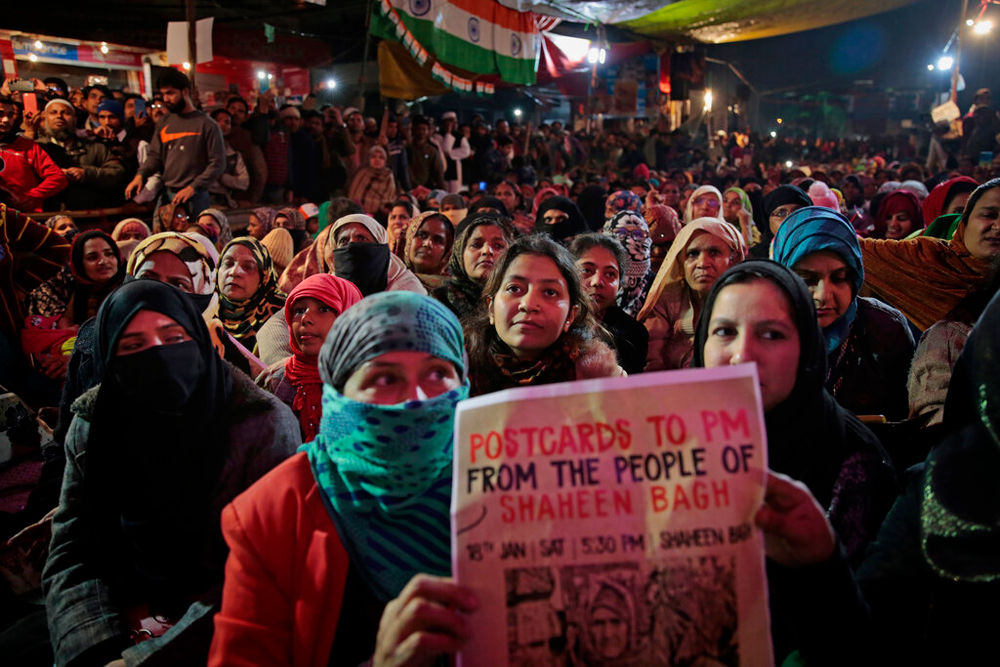 Protesters at Shaheen Bagh in New Delhi on January 18
(AP photo)
---
New Delhi
|
Published 23.01.20, 09:35 PM
|
---
Citing Indian mythology, present law and UN conventions, child rights activists have questioned the decision of the National Commission for Protection of Child Rights (NCPCR) to ask police to take necessary action under the Juvenile Justice Act against the "misuse of children in (anti-CAA) protests".
Asserting that children have a right to participate and be heard in all matters concerning them, former NCPCR chairperson Shantha Sinha and child rights activist Enakshi Ganguly said this "is enshrined in the Constitution as a fundamental right and complemented by the UN Convention of the Rights of the Child as well as the National Policy for Children''.
The two activists also pointed to Indian mythology to show "how children fought valiantly against injustice and stood for truth", citing three such instances in possibly an attempt to be heard by the ruling dispensation.
"Ram and Lakshman, not even in their teens, bravely combated Rakshasas. So did Krishna who battled the serpents and monsters and kept their entire community in peace. Prahalad defied his own father Hiranyakaship, questioned his atrocities on common people and even threatened him that the people as 'Narayan' would revolt against him in their fight for justice and truth."
In a statement, the child rights activists said: "Contrary to the NCPCR's advice to directors general of police and the district magistrate of South-East Delhi, it is in fact incumbent upon the State to ensure that children are able to demonstrate their agency, to exercise their right to self-expression — either to dissent or to endorse, to exercise their right to peaceful assembly and to engage meaningfully in public discourse. The State is duty-bound to provide safety and security to children and adolescents to ensure that rights of young persons are upheld not only prior to or during their engagement, but also that they do not face any backlash for their views."
The two also expressed disappointment that the NCPCR did not take note of Chief of Defence Staff Bipin Rawat's statement on the need to put children in "de-radicalisation camps".
"We had expected that the NCPCR would take note of General Rawat's statement and at least initiate a discussion on the subject. We had also hoped that, as is its mandate, it would take note of the reported arrests and detentions of children in Delhi and Uttar Pradesh in the wake of the recent anti-CAA protests."