Defence deal with Russia minus drama
The S-400 missile system deal was not mentioned in Prime Minister Narendra Modi's statement to the media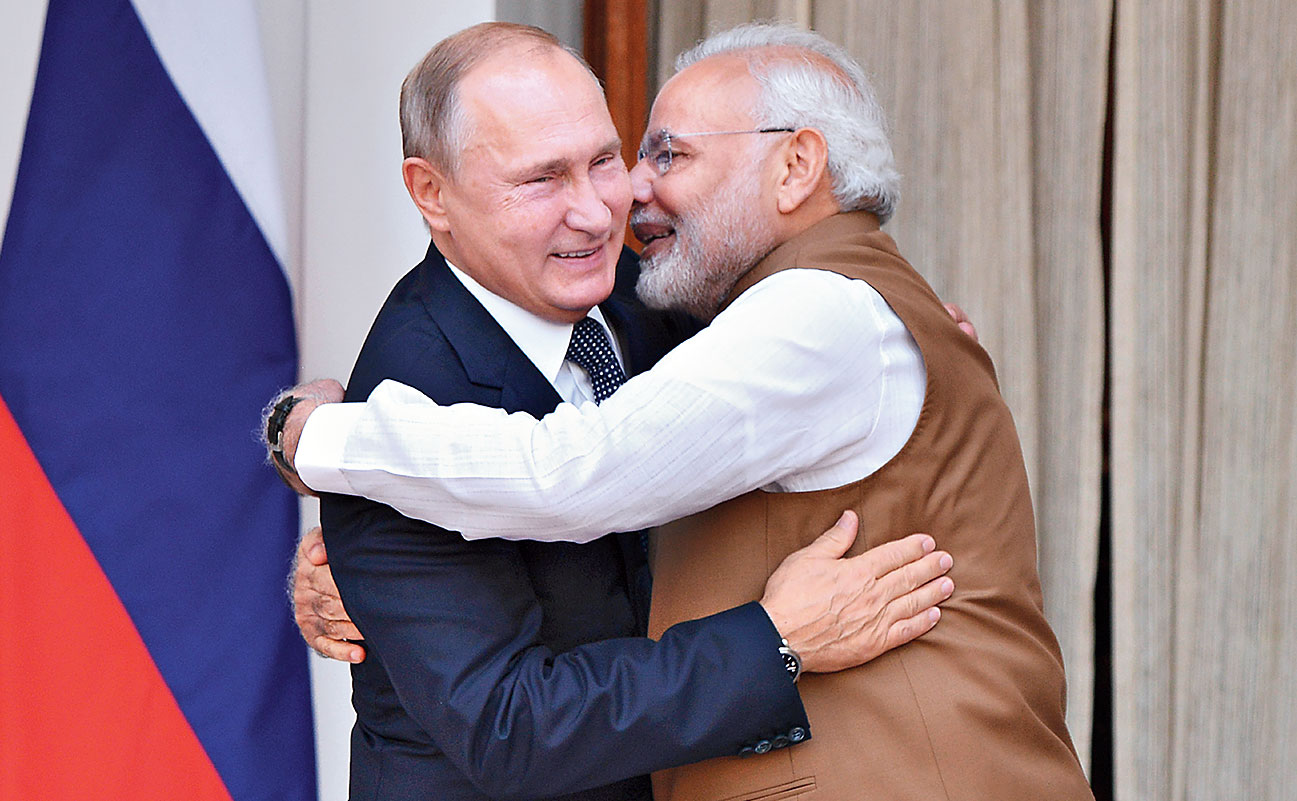 ---
---
India on Friday signed a deal with Russia for the purchase of the S-400 surface-to-air missile system in the face of the threat of US sanctions, but kept it low-key.

The defence deal was not mentioned in Prime Minister Narendra Modi's statement to the media after his talks with President Vladimir Putin, and was not even signed at Hyderabad House in the presence of the two leaders while the remaining eight agreements were.
Defence and external affairs ministry officials were tight-lipped on the signing at a time the Modi government is facing the heat for the Rafale deal that was announced by the Prime Minister himself in April 2015.
A one-sentence mention in the 68-para joint statement was the only official word on the S-400 purchase. It said: "The sides welcomed the conclusion of the contract for the supply of the S-400 Long Range Surface to Air Missile System to India."
The defence ministry did not put out any statement on the prized acquisition, not even details on who signed the agreement for the two countries. All that was made known was that the deal was signed at 11am in the ministry.
No information was forthcoming on the price at which India is buying what is regarded as the most advanced surface-to-air missile system in the world, nor the timeline for the acquisition.
The Russian media quoted a price of $5.43 billion for five S-400s. Neither side offered details on how the payment would be made given the threat of US sanctions against countries that trade with Russia's defence and intelligence sectors.