Deeper ration snag emerges in Jharkhand
Munda had died on Wednesday, following which it was disclosed that his family had been denied ration for 2 months by the local PDS dealer who had cited Internet glitches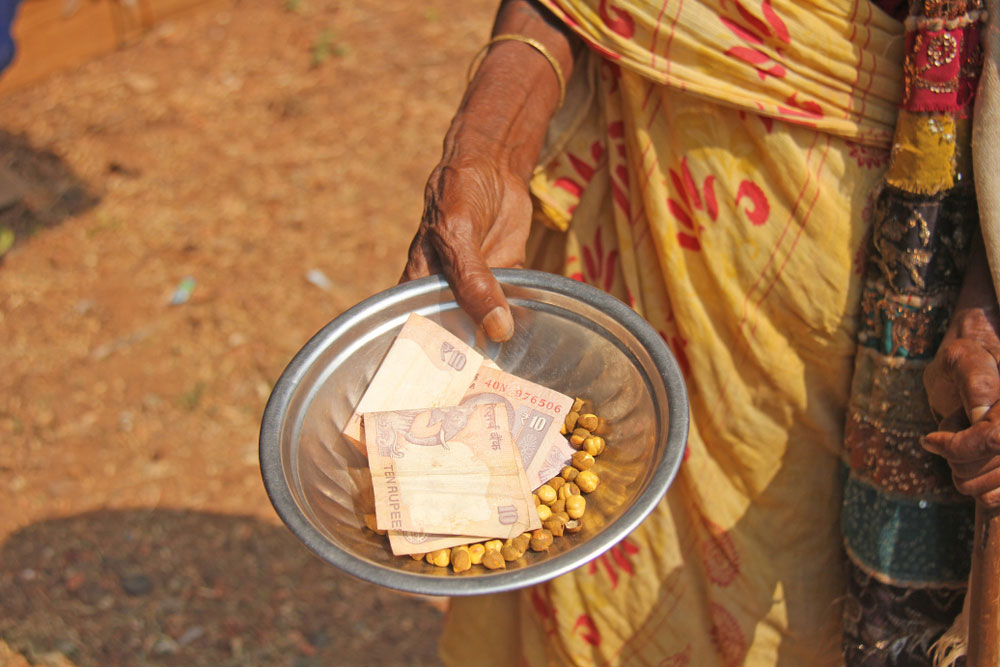 ---
---
All 300 households of the Latehar village where a senior citizen is suspected to have died of starvation on Wednesday have not been receiving PDS rations for the last two months because of poor Internet connectivity, a minister said on Saturday
Jharkhand food and civil supplies minister Saryu Roy also asked the district administration to exhume the body of Ramcharan Munda for post-mortem.
"I was told the body of the 65-year-old was cremated but this is not the fact. Munda has been buried. His body will have to be exhumed and a post-mortem conducted. This is essential whenever there are allegations of hunger deaths," Roy told The Telegraph after visiting Lurgumi village in Latehar district, over 170km from Ranchi.
"At the moment, I cannot comment whether the death was due to starvation or not. However, the deputy commissioner and the district supply officer have admitted on record that food grains had not been given to villagers for two months which is a cause for serious concern," the minister added.
Munda had died on Wednesday, following which it was disclosed that his family had been denied ration for two months by the local PDS dealer who had cited Internet glitches. The minister's statement on Saturday suggests that all households, not one family alone, were affected by the purported network problem.
Roy accused the Latehar district administration of "inept handling" of the case.
"Lapses are most evident. If this offline/online issue was there, the administration ought to have allowed delivery of ration on the basis of the 'exception register' (a record of those who are given ration without online verification). That was not done by the Latehar administration as a result of which Munda and the others did not get ration for two months," the minister said.
Roy said he was dissatisfied with a preliminary report of deputy commissioner Kumar since he did not follow the state government's protocol on probing alleged hunger deaths.
"The Latehar deputy commissioner only submitted a written report containing statements along with a video. The report did not meet any of the defined protocol on alleged hunger deaths," he said.
The protocol includes a video-recorded autopsy of the victim, submission of health records of the victim's family and statements from family members, neighbours and other villagers that are to be recorded under official supervision.
Roy said it was mandatory for a team of senior officials, such as the civil surgeon, the second-in -command of the district administration and the district supply officer, to inspect the house where the alleged hunger death had occurred.
"In the case of Munda, no such team went there. No sincere work has been done by the Latehar administration in this case. It has been handled ineptly," Roy said.