Data privacy bill row
The Opposition, which had said the bill should be sent to the department standing committee, walked out in protest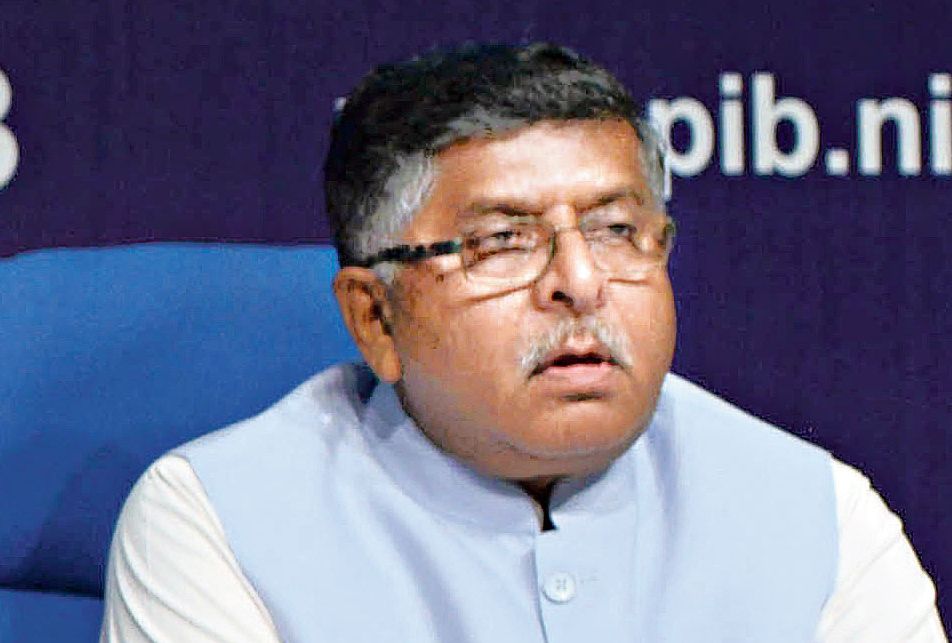 ---
New Delhi
|
Published 11.12.19, 09:46 PM
|
---
The Personal Data Protection Bill was on Wednesday referred to a joint select committee of both Houses of Parliament amid strong protests from the Opposition, which said citizens' right to privacy was being compromised.
Introducing the bill, Union electronics and IT minister Ravi Shankar Prasad said it would empower the government to ask companies, including Facebook and Google, for anonymous personal and non-personal data.
The Opposition, which had said the bill should be sent to the department standing committee, walked out in protest.
The standing committee, headed by Shashi Tharoor of the Congress, had recently decided to take up the WhatsApp snooping case despite reservations expressed by BJP members on the panel.
The joint select committee will have 20 members from the Lok Sabha and 10 from the Rajya Sabha. The Speaker will recommend one member as chairman.
Tharoor said the decision to create a joint select committee instead of sending the bill to the existing standing committee sets a dangerous precedent. This will allow the government to bypass the designated panel whenever a contentious legislation is being considered, he added, pointing out that the motive appeared to be to exercise control through a chairman of its choice.
Tharoor also wrote to Speaker Om Birla to express his concern.
The committee is expected to give its report before the end of the budget session, which usually begins in the last week of January.
Prasad said the bill had the Supreme Court's mandate and was aimed at safeguarding people's rights and privacy. Privacy is a fundamental right but terrorists or the corrupt enjoy no such right, the minister added.
Analysts have expressed concern that the bill allows government agencies exemption from the law "in the interest of sovereignty and integrity" or for "preventing incitement" of certain offences, arguing that this could lead to abuse of access.
The bill requires social media companies to verify the identity of their users. Depending on how the rules are framed, these companies may also be asked to report to the government accounts that do not verify themselves.