Netaji birthplace rejects politics
Resentment mounts following BJP's bid to steal the show during a programme in Calcutta where hostile vibes between Modi and Mamata were visible to all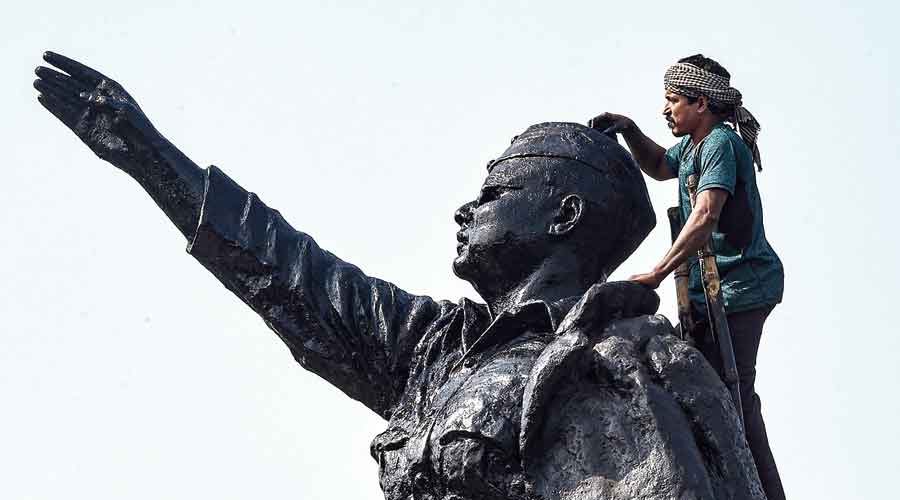 ---
Bhubaneswar
|
Published 27.01.21, 12:18 AM
|
---
No politics please. That is what the people of the millennium Cuttack city seem to be telling political parties trying to claim the legacy of Netaji Subhas Chandra Bose.
The resentment is mounting following the BJP's bid to steal the show during a programme at the Victoria Memorial where hostile vibes between Prime Minister Narendra Modi and Bengal chief minister Mamata Banerjee were visible to all.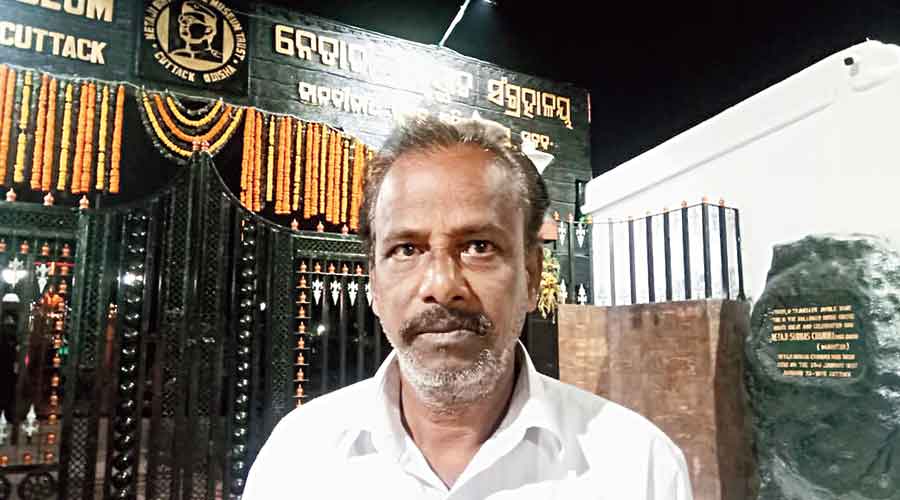 "Why the Prime Minister did not organise the 125th birth anniversary of Netaji here at Cuttack where he was born? I still remember the words of my father who used to tell us about little Subhas Chandra playing in our backyard, his days in the Ravenshaw Collegiate School. It would have been a fitting tribute to the martyr had his birth anniversary been organised here and not in Bengal," said senior advocate of the Odisha High Court Suryakanta Sanganeria.
Most of the people who this correspondent spoke on Sunday, a day after Netaji Jayanti, also wondered why Netaji Subhas Chandra Bose Jayanti is being celebrated as Parakrama Diwas. "Why no such Diwas was being organised for the last 70 years and even during the last six years of Modi government? This is perhaps being done with Bengal elections in mind," said Biswanth Das (63), president of the Odia Bazar Puja committee and general secretary of Netaji Seva Sangha, which is working hard to popularise the life and books of Netaji. Odia Bazar is where Netaji's ancestral house is located.  
A roadside vendor Baidyanath Das said: "Why can't the day be celebrated as Desh Premi Diwas.... no one can be more patriotic than Netaji. He had sacrificed his life for the country."
However, most of the people felt that Netaji's anniversary should be celebrated as "Netaji Jayanti". They feel that politicising such an important occasion is wrong. "People will forget whose name the Parakrama Diwas was held. He is known as Netaji and dear to all. By giving such a name you are only denigrating his contribution," said Sanjit Kar, a small time businessman.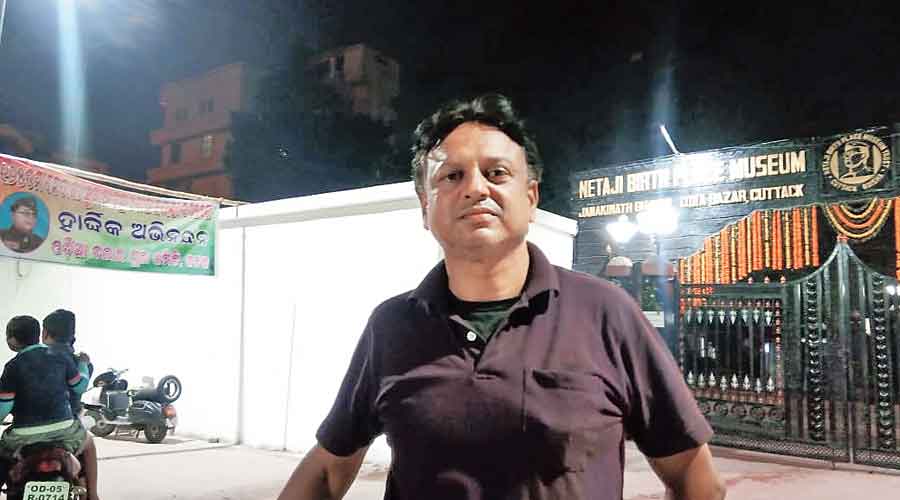 Sayeed Khan, a tuition teacher, said though most of the people Muslims had played a great role in the success of Netaji's Azad Hind Fauz they are hardly given credit. "More efforts need to be made to spread awareness about Netaji's life and struggle. I would have been personally happy if Modiji come to Cuttack and visit the birthplace where Netaji had taken birth. Why did he go to Calcutta? It seems people and leaders are more interested in doing politics over Netaji rather than taking steps to immortalise his life and work," Khan.
Interestingly, the Naveen Patnaik government has dissociated itself from the politics being indulged in over the issue. Though on Netaji's birthday Naveen went to Netaji's birthplace at Cuttack, he didn't make any comments on the Parakrama Diwas. There he had said, "Netaji is the son of Cuttack's soil. He was born and brought up here. The sacred soil of Cuttack inculcated in him the mantra of service, struggle and sacrifice. Hence the state government has decided to celebrate the 125th birth anniversary of Netaji through out the year." "Sometimes silence sends a strong message," said a BJD leader.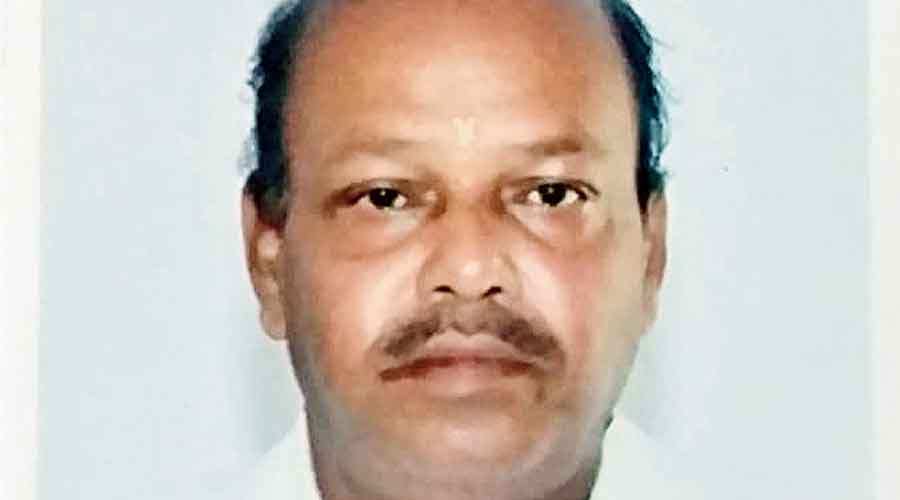 The parental house, Janakinath Bhavan, where he was born, has been converted into Netaji Birth Place Museum. It has galleries displaying rare photographs of Netaji's early life, his time with INA, provisional government of Azad Hind, Azad Hind radio.