Curcumin hope in TB fight
The protective effect of the BCG vaccine diminishes over time and is lost by the time children turn 10 or 12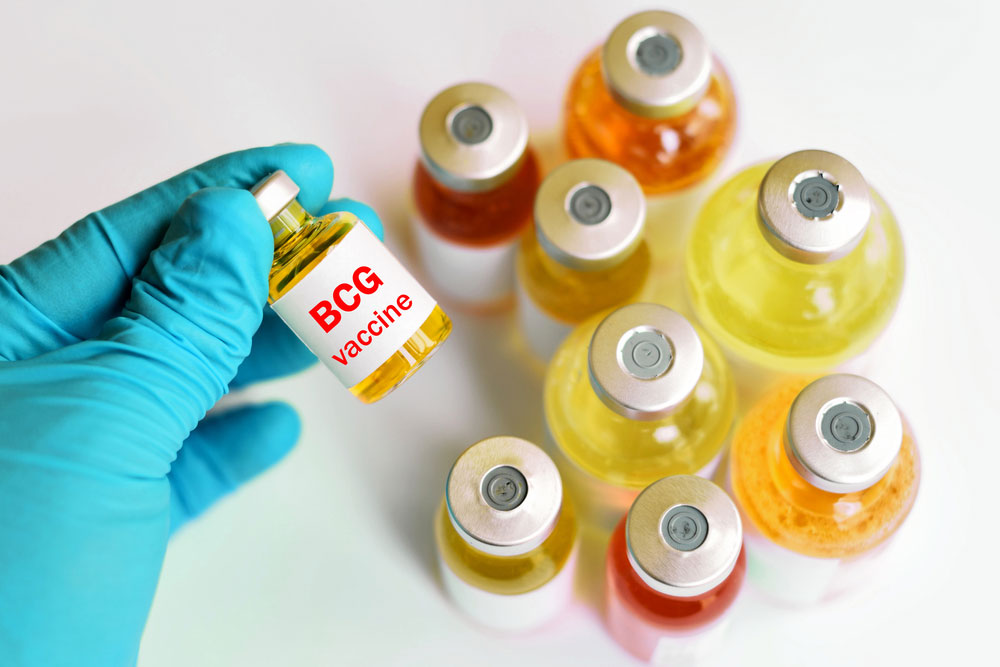 ---
---
Indian scientists have shown that turmeric's yellow ingredient may help enhance the efficacy of the lone standard vaccine against tuberculosis, which is given to all children at birth but is effective only for about a decade.
Researchers at Jawaharlal Nehru University, New Delhi, have carried out studies on mice to demonstrate that curcumin -– a molecule extracted from turmeric – when encapsulated into tiny nano-particles, can increase the efficacy of the bacille Camille-Guerin (BCG) vaccine.
The protective effect of the BCG vaccine diminishes over time and is lost by the time children turn 10 or 12.
Gobardhan Das, head of the Centre for Molecular Medicine at JNU, and his colleagues have now shown that curcumin nano-particles can enhance the capacity of the BCG vaccine to stimulate the long-term memory of the immune system.
They found that the efficacy of the BCG vaccine was stronger and lasted longer in immunised mice that had also received curcumin nano-particles for 30 days after receiving the vaccines.
They have published their findings in the research journal Infection and Immunity.
When the immunised mice were challenged by a virulent strain of tuberculosis, delivered through aerosols, the bacterial loads in the lungs and spleen were significantly lower in the mice that had also received the curcumin nano-particles.
The JNU studies suggest that the addition of curcumin nano-particles activates two types of cells in the immune system, called Th1 and Th17, which play a key role in the long-term protection against tuberculosis infections.
"We need to validate these findings, but if these results are extrapolated to humans, we're proposing enhancing the efficacy of, and long-term protection with, BCG vaccines," Das said.
Earlier studies had established that curcumin can influence the immune system in animals and humans.
"Our results suggest that nano-curcumin can elongate or stretch the ability of the immune system to recognise the TB bacilli," said Anand Ranganathan, a study team member.