Cow death suspects face NSA, and poster says it all
Cow vigilantes suspected of having incited killer mob are Sangh's patriotic 'heroes'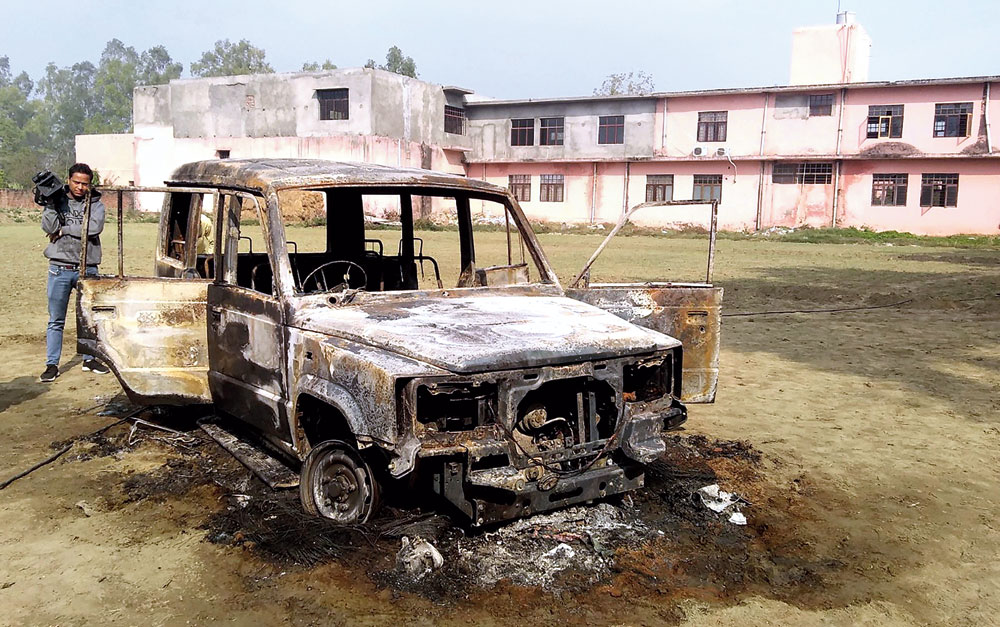 ---
Lucknow
|
Published 14.01.19, 10:43 PM
|
---
Three suspects accused of slaughtering cows have been slapped with the National Security Act to ensure they are denied bail. A suspect accused of inciting a crowd of cow protectors that killed a police officer is now staring down from posters and extending Makar Sankranti and Republic Day greetings.
The two telling events, which are connected, have unfolded in Bulandshahr, the Uttar Pradesh laboratory where the cow has been test-fired as a trigger for conflagration and retribution.
The posters featuring Yogesh Raj, accused of inciting the crowd that killed inspector Subodh Kumar Singh and a youth last month, prominently carry the names of the Vishwa Hindu Parishad and the Bajrang Dal, two Sangh parivar outfits.
The poster introduces Yogesh as the "district convener" (of the Bajrang Dal). Four smaller pictures grace the poster: those of Satish Lodhi, Ashish Chauhan, Satyendra Rajput and Vishal Tyagi. All are in judicial custody on the charge of instigating the crowd that was protesting after cow carcasses were found in a field in early December.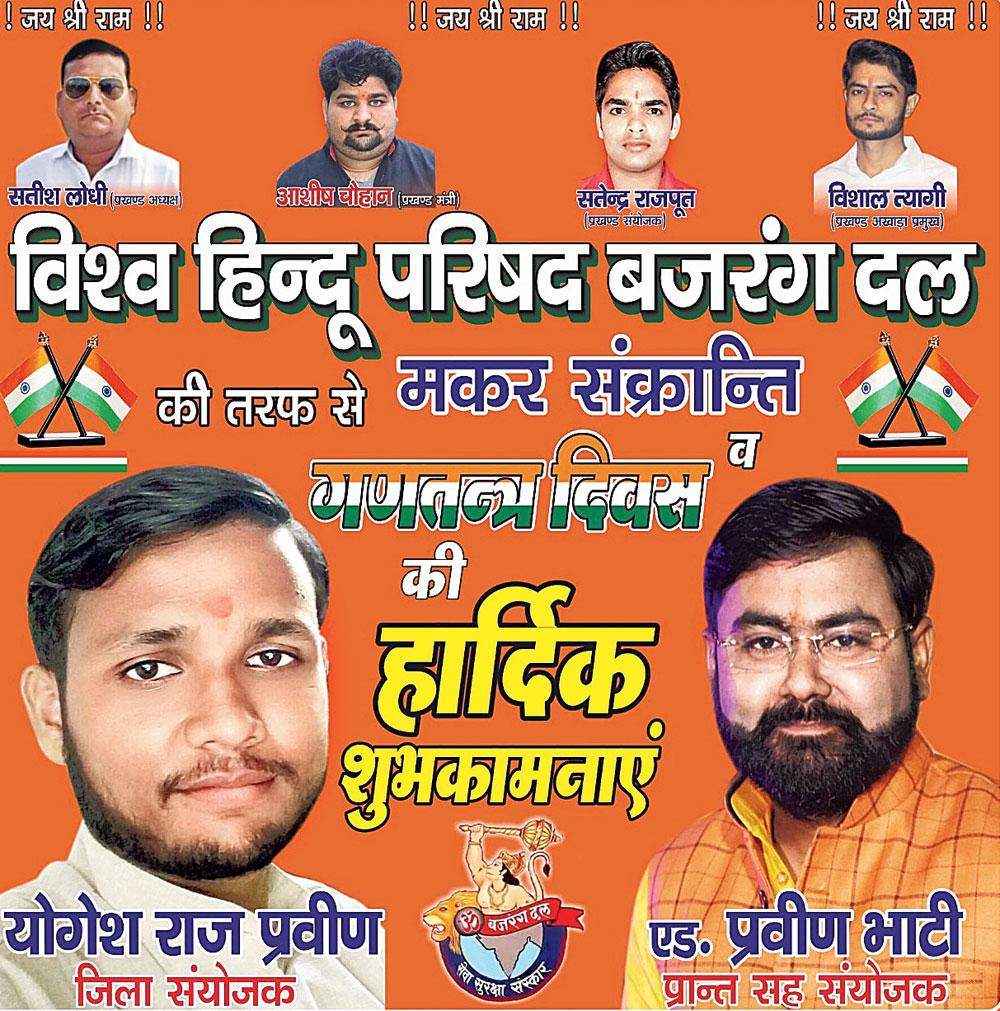 The hoardings were ordered by Pravin Bhati, co-convener of the Bajrang Dal, whose picture also features prominently on the poster.
"They are accused, not guilty," Bhati said, citing an immutable principle of law whose benefit has rarely been extended by cow vigilantes who pounce on their victims. "It is no crime to project them as our popular leaders till the court declares them guilty. We know that they are innocent and we support them," Bhati said.
The hero worship coincided with news that three people arrested on the charge of slaughtering the cows whose carcasses were found have been hit with the NSA under which they can be denied bail for 12 months.
Anuj Kumar Jha, Bulandshahr district magistrate, told The Telegraph that Azhar Khan, Nadim Khan and Mahboob Ali had been charged under the NSA. "This decision was taken today to keep them in prison in public interest," Jha said.
The NSA has not been invoked against Yogesh or the other murder accused.