Covid surge: OPD services suspended in Odisha AIIMS
Telemedicine services will be functional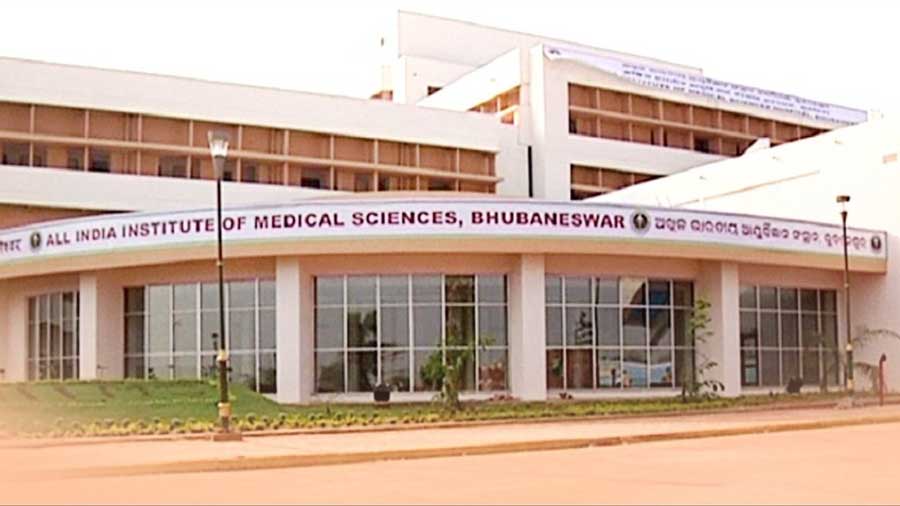 All India Institute of Medical Sciences, Bhubaneswar.
Twitter/ @AIIMSBhubaneswr
---
Bhubaneswar
|
Published 16.01.22, 02:32 AM
|
---
The All India Institute of Medical Sciences, Bhubaneswar, on Saturday announced the temporary suspension of OPD services of all speciality and super-speciality departments from Monday.
"There has been a considerable rise in Covid-19 situation in Bhubaneswar. At AIIMS-Bhubaneswar, many faculties, residents, staff and students have tested Covid positive within a week. The number is gradually increasing day by day.
"Because of this, AIIMS-Bhubaneswar is compelled to stop the walk-in-OPD services of all specialities and super-specialities departments temporarily with effect from the 17th of this month (Monday) till further orders," a media release issued by the institute said.
It added that patients who had made registrations online could turn up at the respective departments by showing their online booking number at the entry gate.
Patients have been advised to take the benefit of AIIMS Bhubaneswar Swasthya App and telemedicine (WhatsApp call) services.
Telemedicine services will be functional from 9am to 5pm from Monday to Friday and 9am to 1pm on Saturday.
The Swasthya App will be operational from 8.30am to 5pm from Monday to Friday and 8.30am to 1pm on Saturday.
However, emergency services such as day care, radiotherapy, dialysis, trauma & emergency, emergency & lifesaving surgery, telemedicine & teleconsultation service, in-patient department service, Covid vaccination service, immunisation for old registered patients (Wednesday & Friday) and yellow fever (Thursday), pulmonary (vaccination RMRC), anaesthesiology (PAC & Pain Clinic) etc will continue as before.
"Patients are advised to use the digital platform for healthcare service at AIIMS-Bhubaneswar. These measures are been taken for the smooth functioning of the hospital," said AIIMS-Bhubaneswar medical superintendent Dr S.N. Mohanty.