Cough, nasal symptoms more common, say doctors
Covid: Study flags risk of too much stress on fever
Cough, nasal symptoms and throat irritation more common in Covid-19 patients: Doctors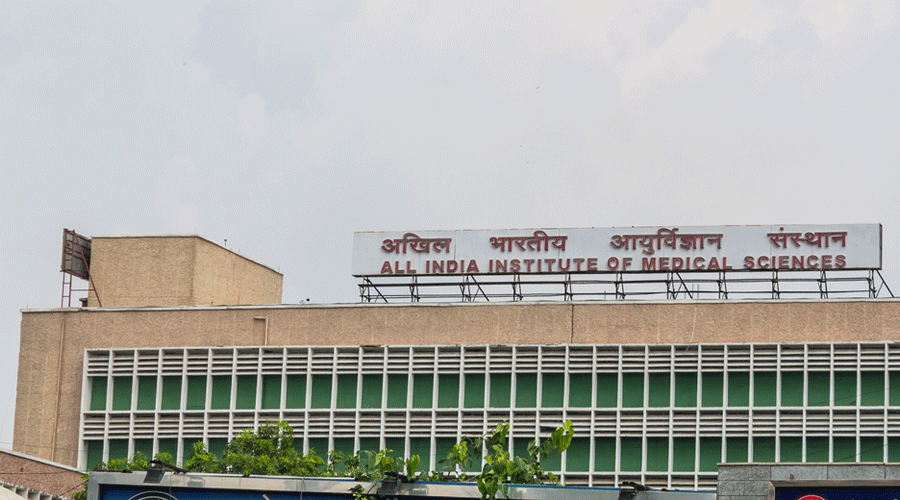 The AIIMS doctors' findings, just published in the Indian Journal of Medical Research, are in line with earlier observations from India and elsewhere that the majority of Covid-19 patients will be asymptomatic or experience only mild symptoms.
Shutterstock
---
New Delhi
|
Published 26.07.20, 03:44 AM
|
---
An overemphasis on fever as a symptom to test for the new coronavirus infection might delay diagnosis or lead to missed cases, a study at the All India Institute of Medical Sciences, New Delhi, has suggested.
The AIIMS doctors who analysed the clinical profiles of a group of 144 Covid-19 patients have found that 44 per cent had no symptoms and only 25 patients (17 per cent) had fever.
The study has not thrown up any surprises but, public health experts said, it underlines the limitations of thermal scanners — now deployed in shopping centres, residential societies and office buildings — and the risks associated with setting only fever, cough and respiratory symptoms as the criteria for testing.
Cough, nasal symptoms and throat irritation were more common in Covid-19 patients than fever, the doctors said.
The patients were admitted to the hospital before the Centre had recommended home isolation for those with no symptoms or mild symptoms.
A senior clinician-researcher who requested not to be named said the AIIMS study on only 144 patients, emerging more than four months after the coronavirus began spreading in India, underscored the paucity of clinical data from Covid-19 patients in India.
"We're missing opportunities to mine clinical data from the large numbers of patients across the country," the researcher said.
The AIIMS doctors' findings, just published in the Indian Journal of Medical Research, are in line with earlier observations in India and elsewhere that most Covid-19 patients are asymptomatic or experience only mild symptoms. Only one patient among the 144 studied needed ventilation and five required oxygen support. Two (1.4 per cent) died.
Pulmonary medicine specialist Anant Mohan and his colleagues at AIIMS, however, said the 17 per cent prevalence of fever was lower than observed elsewhere in the world — for instance, 44 per cent in one cohort of patients in China.
Fifty (34 per cent) of the 144 patients had cough, while nasal symptoms or throat irritation was seen in 30 (21 per cent) of the patients. Other symptoms — each observed in fewer than 10 patients — included shortness of breath, fatigue, muscle pain, diarrhoea or nausea and vomiting.
"(An) overemphasis on fever as a predominant symptom may lead to cases being missed," the doctors said in the study. They underlined that most of the 144 patients had been detected through "active surveillance" — a process in which health authorities search for cases through tracing and surveillance.
India's testing criteria, although expanded over time, emphasise influenza-like symptoms such as fever, cough and respiratory illness.
"This is a new virus, but we've known since mid-March from studies in other countries that large proportions of Covid-19 patients don't show this classic triad of symptoms," said Oommen John, a public health expert with The George Institute for Global Health, New Delhi.
The focus on fever and thermal scans may have led to cases being missed. Patients with milder respiratory symptoms may have continued to spread the virus, although doctors say asymptomatic patients are less likely to transmit the infection than those with symptoms.
John, among others, believes the AIIMS study should be a wake-up call and spur the country's medical community to analyse clinical data from more patients to generate useful information.
"We've had more than one million cases in India. We must have huge amounts of clinical data that could be analysed and used to guide future clinical decisions," John said.
Health experts say that few studies have been conducted in India on the clinical profiles of patients. Earlier this month, doctors in Rajasthan had published a similar study on a group of 406 Covid-19 patients.
"The larger the number of patients whose clinical datasets are used in the analysis, the greater would be the confidence in the findings," the clinician-researcher said.
India on Saturday recorded 48,916 new Covid-19 cases, raising its total of lab-confirmed patients to 1,336,861, of whom 456,071 are under medical supervision, 849,432 have recovered and 31,358 have died.