Institute for Quick and Dirty Science fools journal
Sting was meant to expose predatory academic publishing and to serve as a counteroffensive against unsubstantiated claims about HCQ and AZT in treating the virus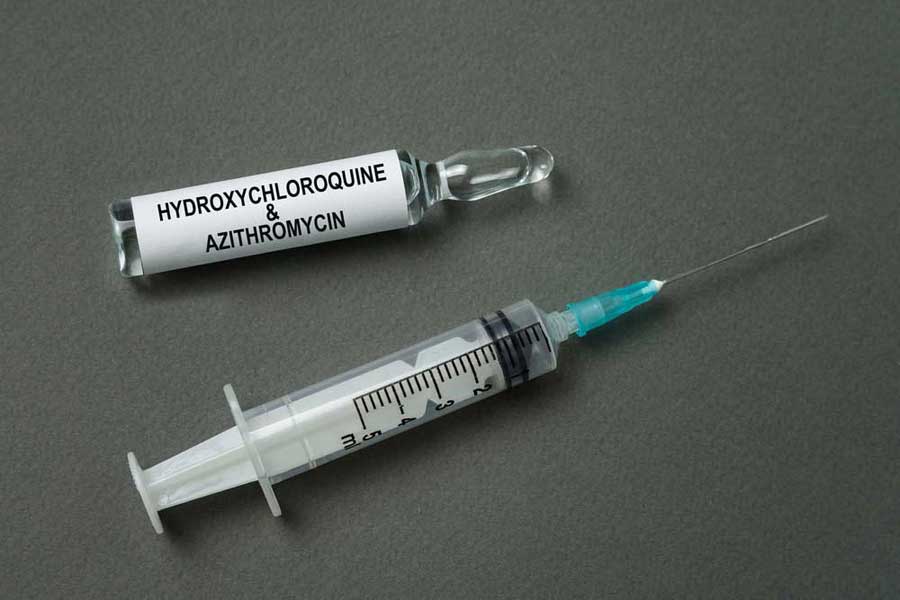 Such claims have been made in India too, by government bodies as well as in a paper published by the Asian Journal of Medicine and Health.
Shutterstock
---
New Delhi
|
Published 18.08.20, 01:54 AM
|
---
A team of European scientists has orchestrated a sting operation on an academic journal in India by claiming in a paper that the anti-malarial drug hydroxychloroquine can prevent push-scooter accidents, evoking mirth and rekindling concerns over predatory publishing.
The nine-member team, including one researcher purportedly affiliated to an "Institute for Quick and Dirty Science" in Switzerland, published the paper in the Asian Journal of Medicine and Health that is headquartered in Calcutta and charges $55 per paper.
The sting was meant to expose predatory academic publishing and, the researchers have said, to serve as a counteroffensive against what they believe are unsubstantiated claims about the efficacy of hydroxychloroquine (HCQ) and azithromycin (AZT) in treating Covid-19.
Such claims have been made in India too, by government bodies as well as in a paper published by the Asian Journal of Medicine and Health.
In their spoof paper, the team of scientists claimed they had investigated "an unexpected way to mitigate the death toll from the push-scooter craze".
"We combine two observational studies and one randomised clinical trial to justify our hypothesis that HCQ plus AZT is the key to all the world's problems," the researchers wrote in their paper, which is peppered with giveaway text hinting at the sting.
For instance, it says: "We have not classified the (push-scooter) accidents by type, date or anything else, essentially by laziness."
At another point, the paper says: "Just like iodine is added to salt, to prevent iodine deficiency... hydroxychloroquine could be in the same way added to table salt to prevent both Covid-19 and push-scooter accidents."
The paper's "conclusion" section says: "Can we publish anything right now? I think that the question is quickly answered and peer-review has never been a scientific method anyway."
Florian Cova, one of the authors and the one who made up the fictitious "Institute of Quick and Dirty Science" affiliation, told The Telegraph: "We had two goals in submitting our paper — to draw attention to predatory publishing and to show that this journal would accept anything against money."
The same journal had about a month ago published a paper in defence of the HCQ -AZT therapy against Covid-19 that had been authored by a member of the French parliament and a French political group campaigning for the use of HCQ and the right of doctors to prescribe it.
Cova said the members of that French group, including the MP, had later brandished their paper in the journal as "proof of efficacy of HCQ and have claimed that the journal where it was published is 'as serious as The Lancet'."
Scientists in India say the paper's publication underscores longstanding concerns about so-called predatory journals that publish online papers for a fee without adequate peer review and facilitate the publication of poor-quality research.
"This is a hilarious paper – a good surgical strike on a predatory journal," said Shahid Jameel, senior virologist and chief of the Wellcome Trust DBT-India Fund, a collaboration between the UK and the Indian government.
"The Indian government and its various science agencies must view this seriously as many such journals operate out of India and spoil the good name of serious scientists."
The journal's publisher has denied responsibility for the content of the paper. "We depend 100 per cent on our editorial board members and peer reviewers," Pinaki Mondol told this newspaper.
He acknowledged that the paper's publication was an embarrassment for the journal.
The paper, he said, had been reviewed and approved by three editorial board members and three reviewers whose names were published on the paper. These six individuals are shown as affiliated with academic institutions in Cuba, Libya, Mexico and the US.
The journal does not select papers on its own, Mondol said. "We will ask them how they approved such a paper and take corrective action," he said.
The paper's lead author Mathieu Rebeaud, a bio-scientist in Switzerland who adopted the pseudonym Willard Oodendjik, told this newspaper that the paper was intended to flag how some people might use predatory journals to get others to believe their studies are serious.
An independent 2016 study by Indian researchers had found that around 50 per cent of 3,300 papers in predatory journals had originated from government and private academic institutions across the country. A sting in 2013 by a US-based bio-scientist had revealed India as a large source of such journals.
"It is a complex issue but scientists should be responsible enough not to accept editorial board positions or peer-review responsibility and not to publish in such journals," said Shekhar Mande, director-general of the Council of Scientific and Industrial Research.