ICMR sets rules for plasma therapy
Advisory pointed out that its clinical trial had not found any benefit of plasma in preventing severe disease or death from Covid-19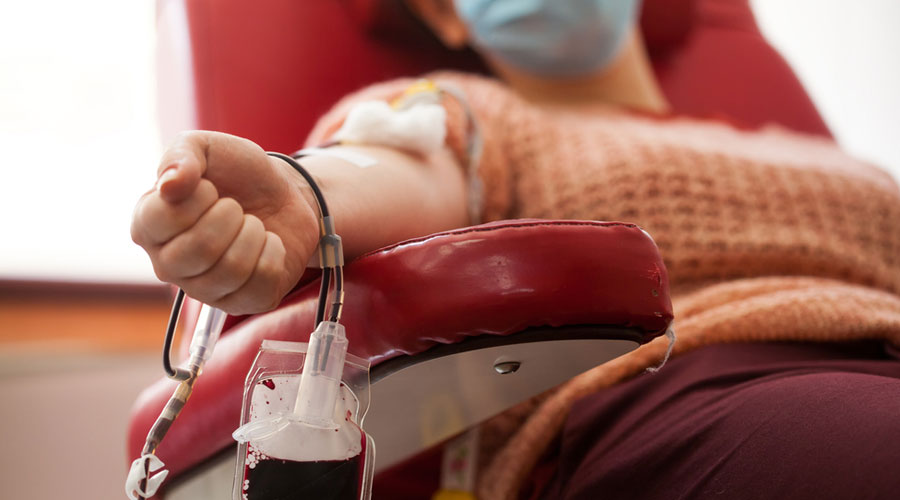 ---
---
India's health research agency has cautioned against "inappropriate" use of convalescent plasma therapy on coronavirus patients, setting rules for who should be donors and recipients, but some doctors fear indiscriminate use might continue.
The Indian Council of Medical Research (ICMR), in an advisory released on Tuesday, pointed out that its clinical trial had not found any benefit of plasma in preventing severe disease or death from Covid-19 and said "indiscriminate use is not advisable."
Convalescent plasma, isolated from patients who have recovered from Covid-19, contains antibodies against SARS-CoV-2, the virus that causes Covid-19.
The Union health ministry has included plasma as an investigational therapy in its Covid-19 treatment guidelines and hospitals across the country have been offering plasma therapy to Covid-19 patients.
The ICMR advisory has specified criteria for donors and recipients – setting minimum concentration thresholds for antibodies and neutralising antibodies in the plasma and directing that any potential recipient should be in early stage of the disease and not already have antibodies against the virus.
But one doctor who was associated with the ICMR trial pointed out that few hospitals in the country have the equipment to measure concentrations of antibodies or neutralising antibodies and will likely continue using plasma without prescribed measurements.
The advisory acknowledging the lack of benefit of plasma while simultaneously prescribing rules for its use has surprised sections of clinicians, particularly because the ICMR director general Balram Bhargava had last month indicated that plama might be pulled out of treatment guidelines.
"This (plasma) may be deleted from the national (treatment) guidelines," Bhargava had said, pointing to the negative results of the ICMR trial conducted on 464 Covid-19 patients across the country.
However, some doctors and immunologists had expressed concern that although the ICMR trial was the world's largest, it was still not large enough or comprehensive enough to fully discard plasma from the list of investigational therapies.
"The advisory takes into account the study's findings and is intended to curb arbitrary or indiscriminate use of plasma," a senior medical researcher who was associated with the trial told The Telegraph.
"It is now up to doctors and patients on whether to follow this advisory."
The researcher also pointed out that the new rules should shrink the pool of recipients. The advisory specifies that a potential recipient should be in early stage of disease – between 3 and 7 days after onset of symptoms and no later than 10 days.
Senior doctors and ICMR officials have been concerned at what they view as the indiscriminate use of plasma in hospitals across India that, in some places, has even given rise to a plasma market.
"If this advisory is strictly followed, plasma use should reduce drastically," the researcher said.
But others investigating plasma therapy have welcomed the ICMR's advisory.
"I agree with the ICMR's advisory, specifying rules for who should donate and who should receive plasma," said Dipyaman Ganguly, a doctor-turned-immunologist at the Indian Institute of Chemical Biology, Calcutta, who has independently evaluated plasma therapy on patients in Calcutta.
The study by Ganguly and his colleagues is yet to be published.