Damages sought for Covid vaccine trial events
A probe is on for a Chennail volunteer who developed a neurological illness , 10 days after receiving the AstraZeneca-Oxford candidate vaccine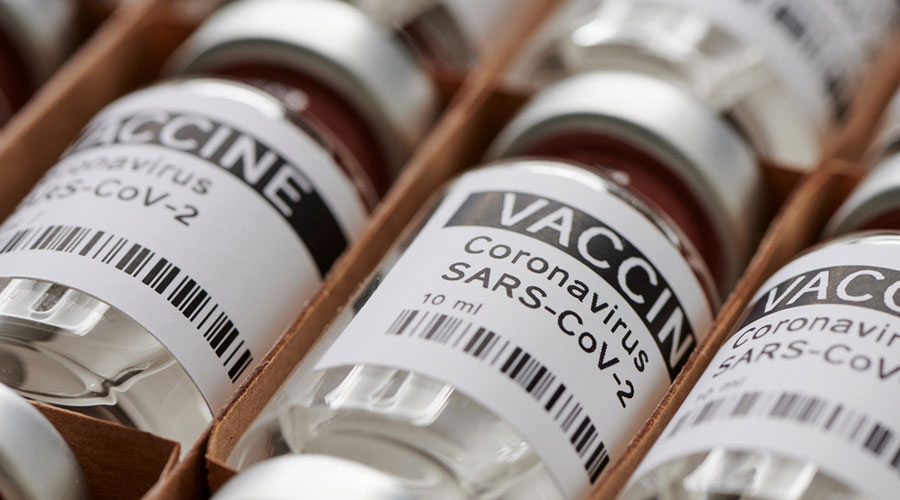 ---
---
Health rights advocates on Monday asked India's drug regulatory agency to ensure that all clinical trial volunteers in India who experience severe adverse events after receiving candidate vaccines against the coronavirus disease are compensated under National Human Rights Commission guidelines.
Members of the All India Drug Action Network and the Jan Swasthya Abhiyan have also asked the Central Drugs Standard Control Organisation, the regulatory agency, to break its silence on its probe into a serious adverse event in a Chennai trial volunteer.
The volunteer had developed a neurological illness on October 11, ten days after receiving the AstraZeneca-Oxford candidate vaccine, triggering an investigation by the local institutional ethics committee at the Sri Ramachandra Hospital, the site of the Chennai trial.
Researchers familiar with the events have told The Telegraph that the institutional ethics committee's findings were conveyed to the CDSCO, which has not released any official information about the probe. Multiple queries from this newspaper to the head of the CDSCO have remained unanswered.
Aidan — a consortium of physicians and public health activists — has asked the CDSCO to explain why the clinical trial was not halted if it was still investigating "the serious adverse event".
It has also asked the CDSCO to explain the protocols in place for independent investigations into serious adverse events that might occur in volunteers.
The Chennai volunteer has sent a legal notice to the CDSCO, AstraZeneca, Oxford University, and the Pune-based Serum Institute of India that conducted the trial, seeking Rs 5 crore in compensation.
The Serum Institute on Sunday released a public statement accusing the volunteer of spreading malicious information with a pecuniary motive and threatening to seek Rs 100 crore in damages from the volunteer.
Aidan and the JSA have termed Serum's statement intimidatory and said it was intended to threaten the volunteer.
Aidan said: "We are shocked at this blatant attempt at intimidation by the Serum Institute. The Serum Institute is trying to divert public scrutiny of its trial. The trial was recruiting healthy volunteers and a participant who received a first dose has and continues to suffer neurological problems."
The Serum Institute has said there is absolutely no correlation between the trial and the medical condition of the volunteer, adding that the volunteer is "falsely laying the blame" on the trial for his medical problems.
But JSA members say the NHRC guidelines for Covid-19, released in September this year, recommend compensation for any clinical trial participant who suffers a serious adverse event.
"The CDSCO is entrusted with safeguarding the rights of clinical trial participants," said Amulya Nidhi, a member of the JSA who has since 2012 campaigned for improvements in India's clinical trial procedures.
"The CDSCO has to take responsibility for investigations into serious adverse events and compensation for participants."
In its guidelines on Covid-19, the NHRC had said: "Adequate compensation may be paid to all participants involved in trials of Covid-19 interventions who suffer serious adverse events."