Covid: Arvind Kejriwal announces measures for patients under home isolation
We have asked for help from various stakeholders in terms of oxygen supply: Manish Sisodia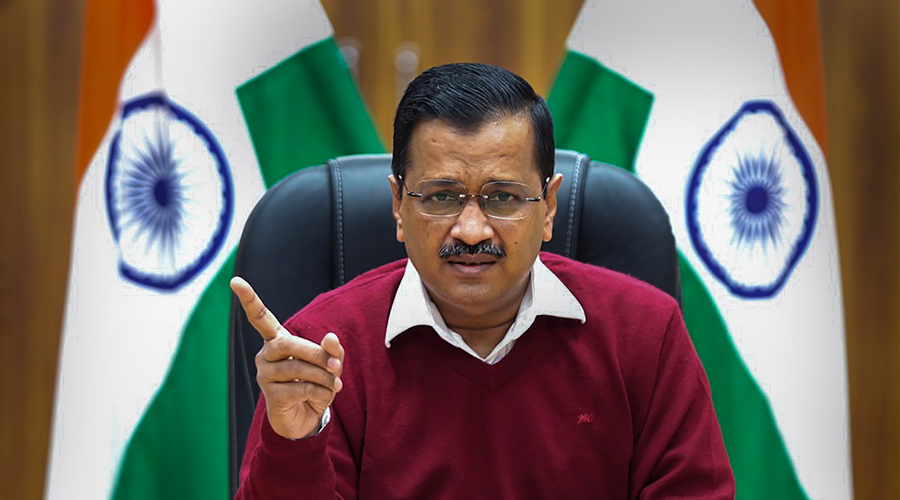 ---
---
Delhi chief minister Arvind Kejriwal on Monday announced measures for Covid-19 patients under home isolation in the capital.
In recent days, several news reports have cited under-reporting of Covid deaths and lack of data on patients outside hospitals.
During a meeting with top health officials on Monday, Kejriwal said that "...those who are in home isolation should receive a call from the team of doctors within 24 hours of being tested positive so that counselling can begin as soon as possible".
A statement from his office said that district administrations have been asked to ensure that every home isolation patient has a pulse oximeter. These were protocols put in place last year but were eased out as the pandemic temporarily subsided.
On May 1, 50,742 patients were under home isolation and 21,154 were in medical facilities. On the day, 407 deaths were recorded in the capital. Several families have avoided testing Covid victims fearing stigma that could come in the way of performing their last rites.
Deputy chief minister Manish Sisodia told reporters on Monday: "We have asked for help from various stakeholders in terms of oxygen supply, whether it is asking the army to provide trucks or DRDO's facility with 500 beds. But we need intensive and immediate help to ensure proper oxygen supply in Delhi. We are in touch with private entities, social sector, central government for the same... As of yesterday (Sunday), we received 440MT of oxygen, which is lesser than the allocated quota of 590MT and much lesser than Delhi's requirement of 976MT to cater to the demand of each and every citizen. It is imperative that we receive adequate oxygen and increase our capacity of beds."
Sisodia also wrote to Union finance minister Nirmala Sitharaman to waive the 12 per cent GST on oxygen concentrators for six months. These are devices that patients are now buying online, without any government subsidy, for treatment at home. Mostly imported, these cost upwards of Rs 50,000, with some costing more than Rs 1.5 lakh.