Covid red card to black coats
New dress norms at a time the apex court is gearing to resume courtroom hearings in a phased manner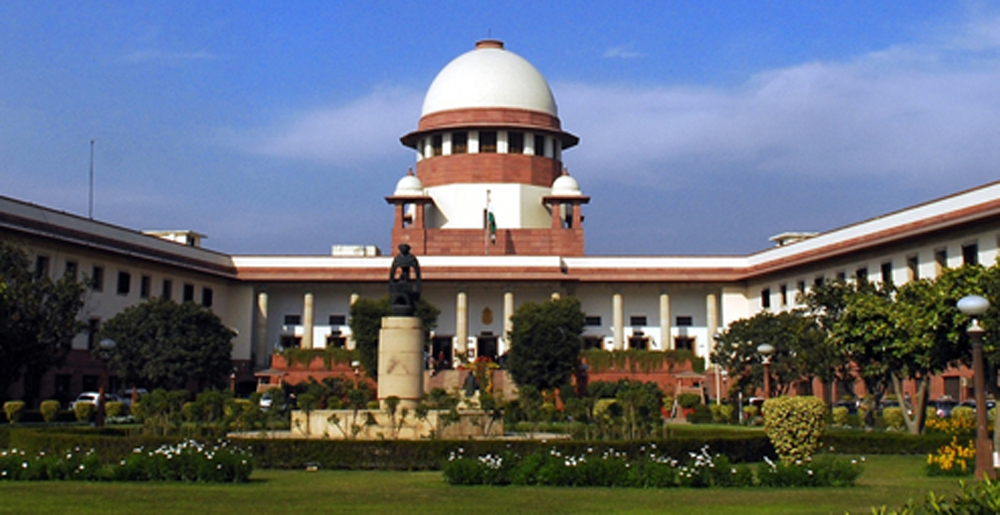 ---
---
The Supreme Court will for the first time allow advocates to appear before it without the mandatory black coats and gowns, on the ground that these clothes help spread the novel coronavirus.
Chief Justice of India S.A. Bobde told senior counsel Kapil Sibal during a videoconference hearing on Wednesday that he believed the black coats and gowns should be dispensed with until the Covid-19 threat disappeared.
He told Sibal that wearing the coats and gowns "makes it easier for the virus to spread faster".
Sources explained that the length and sweep of the coats and gowns — which often tended to brush against the floor or other people — were what made them risky. Also, it's difficult to wash one's coat and gown every day after a court appearance.
Later in the day, Supreme Court secretary-general Sanjeev S. Kalgaonkar issued a notification saying that "considering the medical advice, as a precautionary measure to contain spread of coronavirus (Covid-19) infection under the prevailing conditions... advocates may wear 'plain white shirt/ white salwar-kameez/ white saree with a plain white neckband' during hearings... with immediate effect."
The new dress norms come at a time the apex court, currently hearing cases only through videoconferencing, is gearing to resume courtroom hearings in a phased manner.
Advocates are expected to start coming to court by early next week, while the judges have begun attending court in person since this week.
Justice Bobde, holding Wednesday's hearing through videoconferencing from court, was seen without his black coat or black gown. So were the other judges on the bench, seated at a distance from the Chief Justice.
The Advocates Act makes it mandatory for lawyers and judges to wear black coats during proceedings.
In the Supreme Court and the high courts, the judges and advocates are required to additionally wear a black gown along with a white neckband shaped like a bow.
The Supreme Court has been conducting proceedings through videoconferencing since March 23, two days before the nationwide lockdown came into being.
Indications are that the apex court may cancel its summer vacation, currently scheduled from May 17 to July 3, to compensate for the nearly 45 days of regular court functioning lost to the pandemic.