Covaxin manufacturer defends itself in apex court on trial data
Bharat Biotech sought dismissal of a petition filed by Dr Jacob Puliyel, a Kerala-based scientist and doctor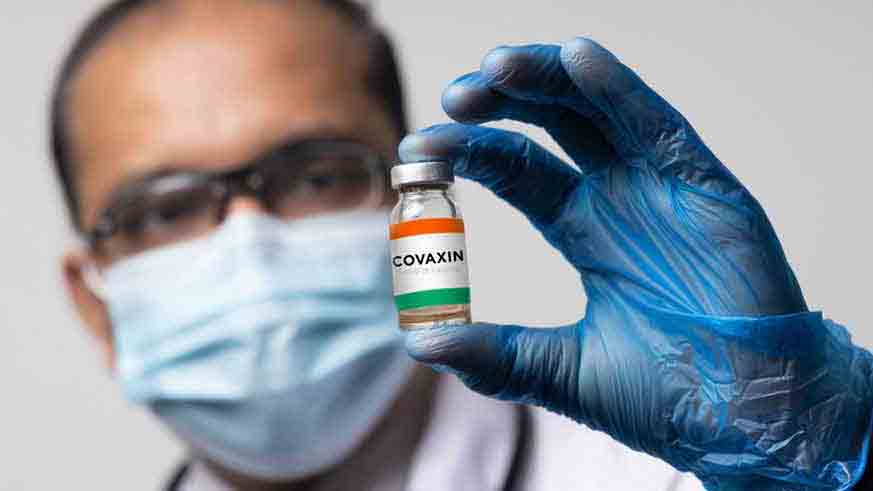 Representational image.
Shutterstock
---
New Delhi
|
Published 23.03.22, 01:41 AM
|
---
Covaxin manufacturer Bharat Biotech on Tuesday told the Supreme Court that it had made all requisite public disclosures on clinical data from the Phase III trial of the Covid-19 vaccine as required under WHO guidelines but did not specify whether it was safe for children below 18.
Children between 15 and 18 years are being inoculated with Covaxin. Over 56 million children in this age group have received the first dose, while more than 36 million have got both doses.
Bharat Biotech sought the dismissal of a petition filed by Dr Jacob Puliyel, a Kerala-based scientist and doctor, alleging non-disclosure of trial details by the Hyderabad-headquartered company and Serum Institute of India that manufactures Covishield, and forcible administration of vaccines to children.
However, Bharat Biotech in its written submissions before the apex court did not make any mention of the pros and cons of administering Covaxin to children below 18.
The PIL petitioner has contended that Bharat Biotech and the Serum Institute of India have not made public disclosures of data from the clinical trials related to the efficacy and adverse effects of the vaccines. Puliyel has alleged that the informed consent of parents had not been sought and kids were being forcibly administered the vaccine by the government.
Appearing before a bench of Justices L. Nageswara Rao and B.R. Gavai on behalf of Bharat Biotech, senior advocate Guru Krishna Kumar said the unsubstantiated allegations against the vaccines "are likely to cause hysteria and panic during the global pandemic and promote vaccine hesitancy". Kumar said on this ground alone the PIL should be dismissed.
Citing WHO guidelines on clinical trials, Kumar said the main findings of such exercises are to be submitted for publication in a peer-reviewed journal within 12 months of the completion of the study and published through an open-access mechanism.
The requisite public disclosures have been made by Bharat Biotech and the findings uploaded on its website, the lawyer told the court.
Solicitor-general Tushar Mehta, appearing for the Centre, told the bench that "there is no vaccine mandate. People are only being encouraged to get vaccinated."
Advocate Prashant Bhushan, appearing for the petitioner, submitted that some states such as Madhya Pradesh had made Covid vaccines compulsory and linked it to the receipt of rations and other government benefits.
However, Justice Gavai noted that Madhya Pradesh had said it had not made vaccines mandatory and that the order linking inoculation with supply of rations and other benefits had been withdrawn.
The bench reserved its verdict.