'Court' of elders orders 'divorce' in Uttar Pradesh
'Panchayat' held after the husband came to the village and demanded that the wife return with their three children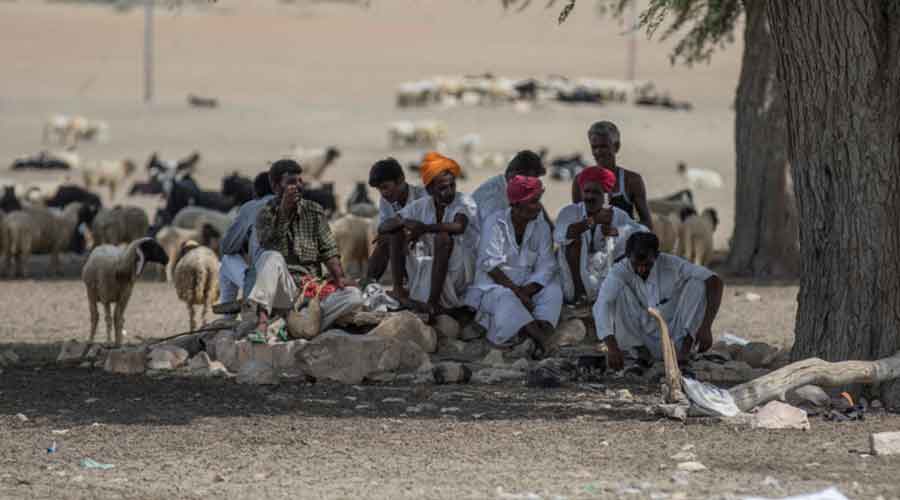 ---
Lucknow
|
Published 13.09.20, 01:14 AM
|
---
A "court" of village elders in Uttar Pradesh's Sonbhadra district has allegedly made a man wash vermilion from the forehead of his wife and pronounced the couple "divorced".
Meena Devi has been living separately from her husband Santosh Giri for two years. The elders at Gotibandh held the "panchayat" on Thursday when Santosh came to the village and demanded that Meena return with their three children, aged 15, 13 and 5. They also made the couple sign a piece of paper saying they were willingly getting "divorced" when Meena insisted that she did not want to go with Santosh.
Village sources said Santosh came to Gotibandh on Thursday and appealed to the village elders to organise a panchayat and ask Meena, his wife of 17 years, to return to his home in Dharmdaspur village, 12km away, with the children.
"The panchayat was held on the Shiv temple premises for about four hours during which Meena kept insisting that Santosh was an alcoholic and didn't care about his family. She said he did not deserve a family and so she would never return to his home. The elders ordered Santosh to wash the sindoor from Meena's forehead," said a villager.
"According to the arrangement, the second child will be staying with the mother while the two others will go with their father. This was done in keeping with the wishes of the children, who will be free to stay wherever they wish to. It is binding on both parents that they will immediately send the children to the other if the little ones so wish," the villager added.
Both Meena and Santosh belong to families of farmers.
Pramod Yadav, the local police inspector-in-charge, said: "We have come to know about an unofficial village panchayat where the elders have passed an order on divorce. Both parties have agreed to it and refused to approach the police. Still, we are probing the matter."