Court bench onus on state
The issue has been in limbo following the Supreme Court's strong stance in December that there is no need to set up a permanent bench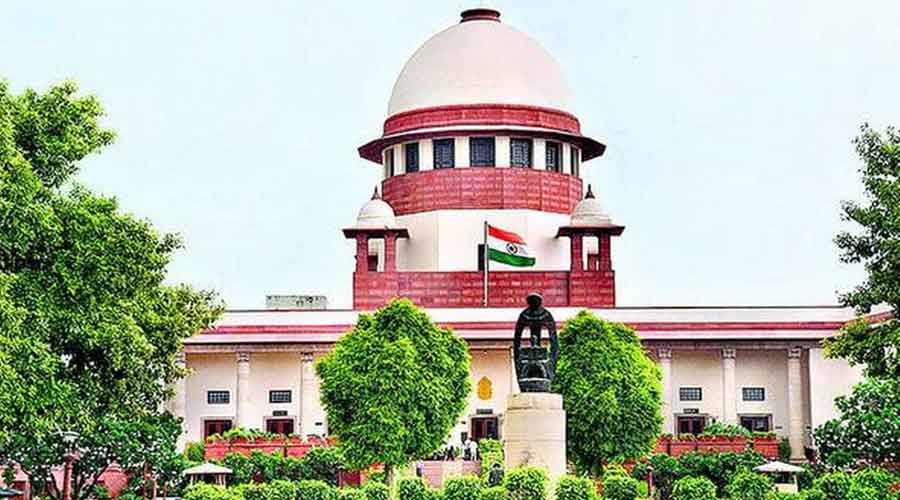 Supreme Court of India
File picture
---
Bhubaneswar
|
Published 08.02.23, 03:08 AM
|
---
The Centre has thrown the ball into the Odisha government's court on the issue of setting up a permanent bench of Orissa High Court in western Odisha.
Union minister of law and justice Kiren Rijiju, in a letter to BJP's Bargarh MP Suresh Pujari, has made it clear that once the Odisha government sends a detailed proposal on the issue of setting up of a bench with the consent of the Orissa High Court, the Centre will take necessary action.
The letter assumes significance ahead of the 2024 general elections. The issue has been in limbo following the Supreme Court's strong stance in December that there is no need to set up a permanent bench.
The apex court made the observation on December 14 while taking strong exception to the lawyers' violent agitation over the issue. It also said that the demand for a permanent bench seemed to be redundant with the advent of technology and hearing of cases through e-court.
Pujari said: "The Supreme Court had said there was no need for a permanent bench of the high court since the Odisha government said the virtual proceedings were going on smoothly. But there is a need for the physical presence of the court. The law minister has also made it clear that the Centre would consider the proposal of setting up the permanent bench if it comes from the Odisha government. The letter given by the law minister has raised a ray of hope."
"I raised the issue in Parliament on December 21, 2022. The law minister responded to the issue by writing a letter on January 27," Pujari added.
Rijiju in his letter to Pujari said: "The central government has requested the state government of Odisha, time and again, to work out details of the proposed benches including its location in consultation with High Court of Orissa, the recent being vide letter dated April 7, 2022. However, no response has been received yet."