Coronavirus updates: Record spike of 9,851 cases in 24 hours, tally now 2,26,770
Death toll jumps to 6,348; Lancet study linking HCQ, deaths retracted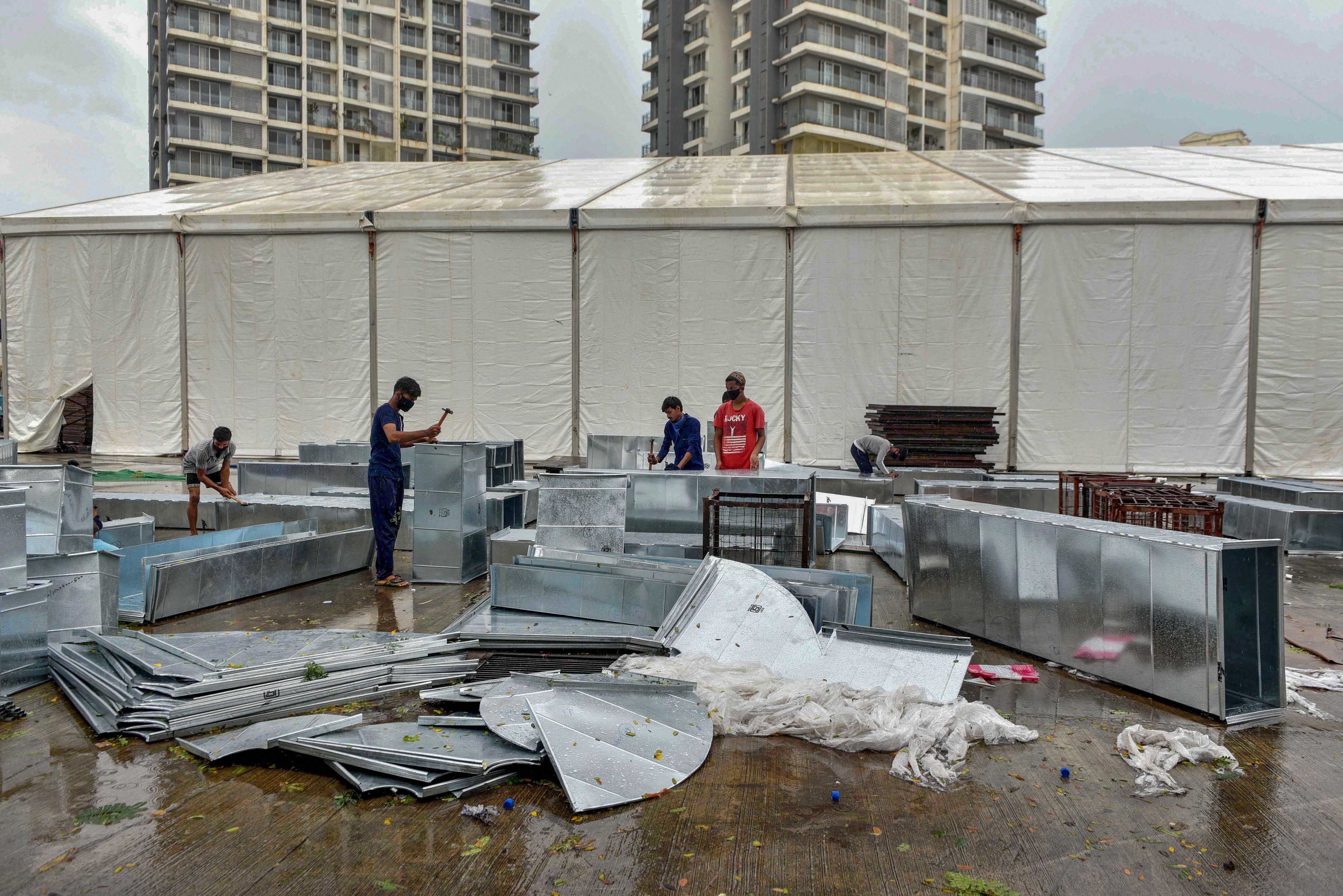 ---
New Delhi
|
Published 05.06.20, 05:25 AM
|
---
Elderly man commits suicide over fear of contracting virus
The fear of contracting Covid-19 infection allegedly led a 65-year-old man to commit suicide in Maharashtra's Beed district, police said on Friday.
The incident occurred at Mangewadi in Patoda taluka on Thursday, when a passerby found the body of Asaram Pote hanging from a tree in his farm, an official said.
The police were immediately alerted and Pote's body was brought down in the presence of his relatives and locals, he said.
A suicide note was found on the deceased's person, in which he said that he had taken the extreme step as he was scared of contracting Covid-19 and no one should be held responsible for his death, the official said.
A case of accidental death was registered in this regard and further probe was underway, he added.
Lancet study linking HCQ, deaths retracted

The authors of the research linking the malaria drug hydroxychloroquine and increased death risk during Covid-19 treatment have retracted the Lancet study as they were unable to share the full dataset for an independent peer-review.
'Several concerns were raised with respect to the veracity of the data and analyses conducted by Surgisphere Corporation and its founder and our co-author, Sapan Desai, in our publication,' the authors of the study wrote in the retraction statement published in The Lancet journal.
When an independent third-party peer review of Surgisphere was initiated with the consent of the co-authors of the study to evaluate the origination of the database, and to replicate the analyses presented in the paper, the peer reviewers noted that Surgisphere would not transfer the full dataset.
They were also unable to obtain details on client contracts to their servers for analysis since such transfer would violate client agreements with the company and confidentiality requirements.
'Based on this development, we can no longer vouch for the veracity of the primary data sources. Due to this unfortunate development, the authors request that the paper be retracted,' the retraction statement noted.
20 DMRC staff positive till now
Twenty Delhi Metro staff, staying in Delhi-NCR, have tested positive for Covid-19 till date, sources said on Thursday.
Many Delhi Metro Rail Corporation (DMRC) officials have been coming to office or to station premises to ensure smooth resumption of services, whenever the orders come from the government.
Twenty Delhi Metro staff, living in Delhi and its neighbouring cities, have tested positive for Covid-19 till date, the sources said.
The DMRC on Thursday also put out a tweet, saying, 'Along with the rest of the country, DMRC is also fighting the battle against Covid-19. Delhi Metro's employees have shown exemplary resilience in reporting back to their duties to keep the Metro system in all readiness for eventual resumption of services. #DMRCFightsCOVID'.
The tweet carried a poster showing the Metro girl, DMRC's mascot, wearing a mask and a pair of gloves.
India saw a record single-day jump of 9,851 coronavirus cases and 273 deaths on Friday, pushing the nationwide infection tally to 2,26,770 and the death toll to 6,348, according to the Union health ministry.
The number of active Covid-19 cases stood at 1,10,960, while 1,09,461 people have recovered and one patient has migrated, it said.
'Thus, around 48.27 per cent patients have recovered so far,' a senior health ministry official said.
The total confirmed cases include foreigners.
Of the 273 deaths reported since Thursday morning, 123 were in Maharashtra, 44 in Delhi, 33 in Gujarat, 16 in Uttar Pradesh, 12 in Tamil Nadu, 10 in West Bengal, six each in Telangana and Madhya Pradesh, four each in Karnataka, Bihar and Rajasthan, three each in Andhra Pradesh and Kerala, two in Uttarakhand and one each in Jammu and Kashmir, Haryana and Jharkhand.
Of the total 6,348 fatalities, Maharashtra tops tally with 2,710 deaths followed by Gujarat with 1,155 deaths, Delhi with 650, Madhya Pradesh with 377, West Bengal with 355, Uttar Pradesh with 245, Tamil Nadu with 220, Rajasthan with 213, Telangana with 105 and Andhra Pradesh with 71 deaths.
The death toll reached 57 in Karnataka and 47 in Punjab.
Jammu and Kashmir has reported 35 fatalities due to the disease, Bihar has 29, Haryana has 24 deaths, Kerala has 14, Uttarakhand has 10, Odisha has seven and Jharkhand has reported six deaths so far.
Himachal Pradesh and Chandigarh have registered five Covid fatalities each, Assam has recorded four deaths while Chhattisgarh has reported two deaths so far.
Meghalaya and Ladakh have reported one Covid-19 fatality each, according to the ministry data.
According to the ministry's website, more than 70 per cent of the deaths are due to comorbidities.
A.M. Turaz home quarantined

Bollywood lyricist A.M. Turaz was placed under home quarantine after he reached his native Sambhalheda village in Muzaffarnagar from Mumbai amid the Covid-19 pandemic, officials said on Friday.
According to Muzaffarnagar district health officials, Turaz reached his home on Thursday and has been advised to quarantine himself for 14 days as per government guidelines to combat the novel coronavirus.
Known for his lyrics in films such as 'Guzaarish' and 'Padmaavat', Turaz is the second Bollywood personality from the western Uttar Pradesh district to arrive here and be placed under home quarantine.
Actor Nawazuddin Siddiqui and his family members were placed under home quarantine after they reached Budhana town here from Mumbai last month.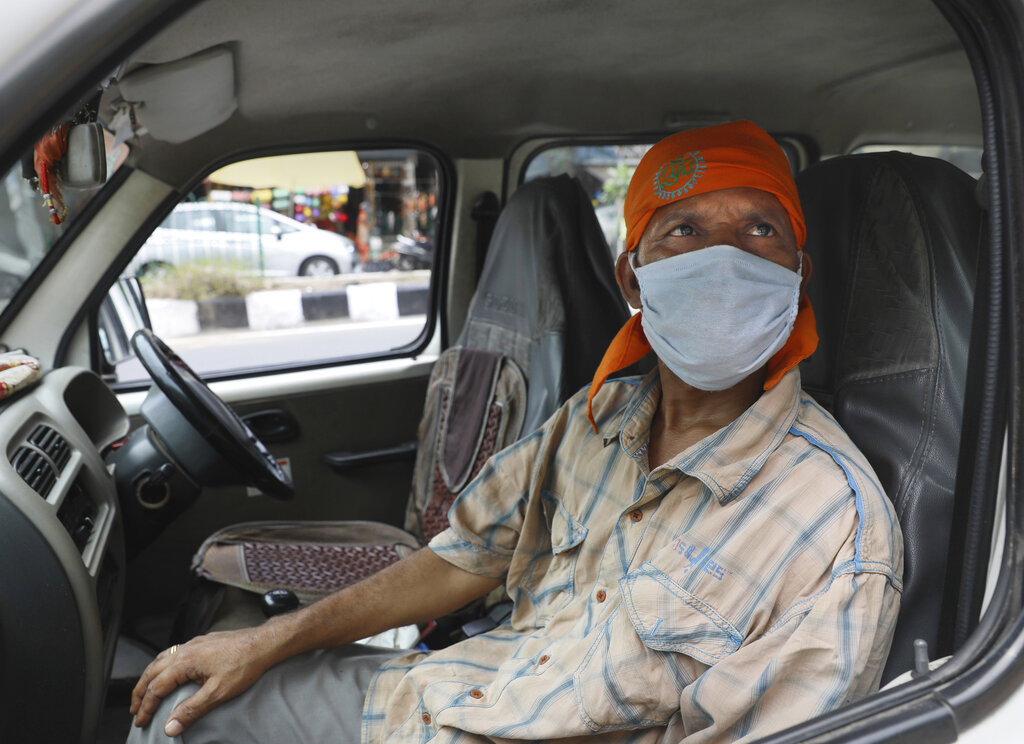 Along with the rest of the country, DMRC is also fighting the battle against Covid - 19. Delhi Metro's employees have shown exemplary resilience in reporting back to their duties to keep the Metro system in all readiness for eventual resumption of services. #DMRCFightsCOVID pic.twitter.com/La5ev8Dgco

— Delhi Metro Rail Corporation (@OfficialDMRC) June 4, 2020