Warning on vaccine shortcuts
Indian Academy of Sciences maintains that administrative approvals can be expedited but not clinical trials process and data analysis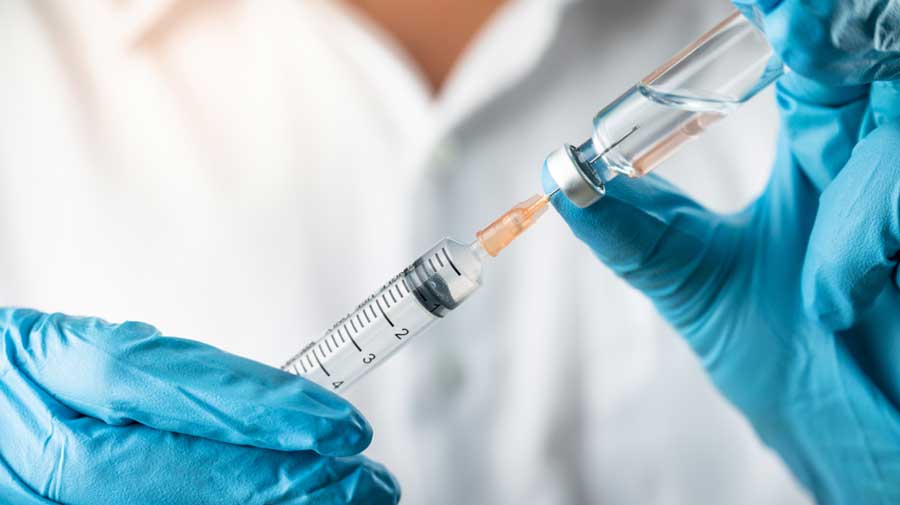 ---
---
A national scientific body on Sunday warned that shortcuts in vaccine development could compromise scientific rigour, amid public concerns that Indian researchers are under pressure to produce a vaccine against Covid-19 under unrealistic timelines.
The Indian Academy of Sciences, a body of around 1,100 scientists across multiple disciplines, said that while administrative approvals could be expedited, the clinical trials process and data analysis have a natural time span that cannot be hastened without compromising scientific rigour.
The IASc statement comes three days after the Indian Council of Medical Research — the government's apex research agency — asked doctors to fast-track the clinical trials to enable the launch of a candidate home-grown vaccine by August 15.
The ICMR had clarified on Saturday that its letter to the doctors was intended to "cut unnecessary red tape without bypassing necessary procedures".
The letter did not refer to the mid-August launch. But the letter has stirred concerns about pressures to hasten research amid India's growing Covid-19 epidemic.
India on Sunday recorded another highest-ever overnight spike of 24,850 new Covid-19 cases, raising the total to 673,167 and putting itself on the brink of overtaking Russia to become the country with the third largest infection volume after the US and Brazil.
Scientists worldwide have fast-tracked efforts to develop Covid-19 vaccines but most scientists believe a vaccine is unlikely to be available for routine use before early 2021.
On July 2, the day that ICMR director-general Balram Bhargava wrote to doctors envisioning a mid-August launch, Francis Collins, a top American biomedical researcher testifying in a US Senate hearing, explained how even at high speed, a vaccine is expected only in early 2021.
"Remember, it generally takes five or 10 years to develop a vaccine for a new infectious agent," said Collins, director of the US National Institutes of Health. "We don't have that time."
He said the very first vaccine was injected into a volunteer 63 days after the genome sequence of the new coronavirus had been generated.
"That's a world record by a long shot," Collins said, underlining that efficacy trials had started in May and large-scale efficacy trials would start in July.
In the large-scale efficacy trials, researchers would need to enrol around 30,000 volunteers for each candidate vaccine and classify them into two arms. The volunteers in one arm will receive the vaccine; the others will receive a placebo.
"We're optimistic that the goal we have set to have a vaccine that works and is safe by the end of 2020 will be met by one of the vaccines… and that we would have by early 2021, 300 million doses of a safe and effective vaccine," Collins said.
The IASc statement was triggered by concerns that the ICMR's letter reflected an intent to aim for even shorter and unrealistic timelines.
"Scientifically unreasonable demands and claims lower the hard-earned international renown of our biomedical research institutions and pharmaceutical industry," said Partha Majumder, president of the IASc.
The IASc has stressed that immune responses to a candidate vaccine could take several weeks to emerge and that the relevant immunological data should not be collected from the recipients earlier.
A senior virologist who requested not to be named said that large-scale efficacy trials would require the enrolment of several thousand people and the results could take several months. In the US, research groups plan to recruit 30,000 volunteers for each vaccine trial.
The IASc said: "The Academy believes that any hasty solution that may compromise rigorous scientific processes and standards will likely have long-term adverse impacts of unforeseen magnitude on the citizens of India."