Coronavirus pandemic: 24 Bihar BJP leaders test positive
Out of over 100 swab samples of leaders, workers and people employed at the party headquarters, 75 test positive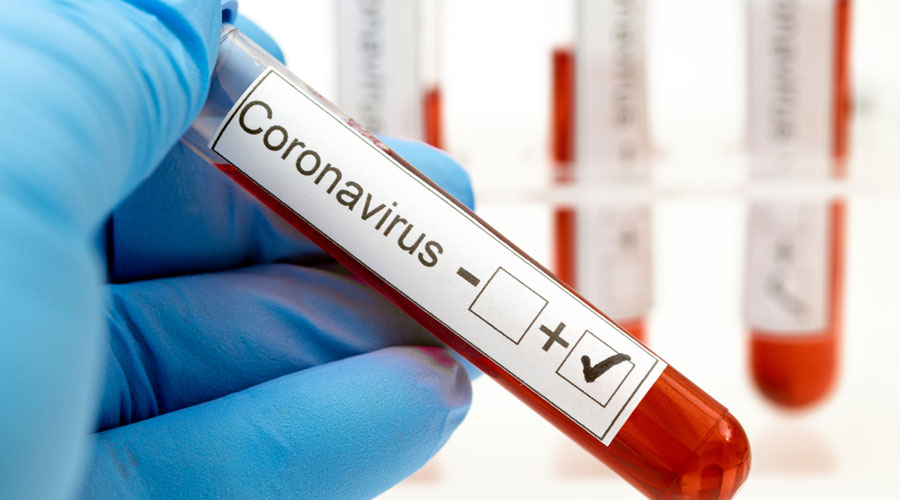 ---
Patna
|
Published 15.07.20, 12:29 AM
|
---
As many as 24 leaders of the Bihar BJP unit tested positive for Covid-19 on Tuesday, leading the party to shut down its state headquarters in Patna and asking all leaders to quarantine themselves.
Sources said over 100 swab samples of leaders, workers and people employed at the party headquarters were sent for tests on Sunday after a person who had frequented the office recently tested positive for coronavirus. Out of them, 75 tested positive.
Those who have become infected include BJP organisational secretary Nagendra Nath, general secretary Devesh Kumar and vice-presidents Radha Mohan Sharma and Rajesh Verma.
However, state BJP president Sanjay Jaiswal asserted: "Only 24 people have tested positive. One person, who had visited our office around four days ago, had earlier tested positive. He was asymptomatic — without any cough, cold or fever. We then thought of getting everybody tested."
"All other leaders and party workers have been asked to quarantine themselves. Confirmatory RT-PCR (reverse transcription polymerase chain reaction) tests will be conducted on the 24 who tested positive in rapid tests," Jaiswal, who is a doctor, added.
Efforts are under way to completely sanitise the BJP headquarters. Several more leaders and workers are planning to get themselves tested over the next couple of days.
Sources said the lack of social distancing among leaders during meetings held with an eye on the Assembly polls later this year could have led to the spread of the coronavirus.
"One of our leaders celebrated his marriage anniversary at a party meeting on July 8 by distributing laddus from his hands. He later tested positive. Similarly, another leader had come to a meeting despite suffering from cold and fever. They could have led to the spread of coronavirus among us," a BJP leader told The Telegraph on the condition of anonymity.
During the first virtual rally for the Assembly polls, addressed by Union home minister Amit Shah on June 9 from New Delhi, senior Bihar BJP leaders like deputy chief minister Sushil Kumar Modi and Jaiswal had huddled together at the party office on 8, Birchand Patel Path here. They had in fact inaugurated the meeting by lighting a lamp.
The event acted as a cue for a series of digital rallies at which the senior leaders assembled at the state headquarters and addressed party workers spread across various districts on social media platforms.
The state BJP also started organising district core committee meetings one-by-one in which senior leaders from the 38 districts would assemble in the meeting hall. Various other meetings of the women's cell and business cell were also organised. There were meetings held where social distancing norms were just symbolically observed, sources said.
The Opposition Rashtriya Janata Dal (RJD) has slammed the BJP for jeopardising the health of its party workers and of the public in general in its "lust for power".