Wear masks, save 1.27 lakh Indians
Researchers have predicted that Covid deaths in India would reduce by February 1, 2021, if mask use increased to 95% from the current estimated 70%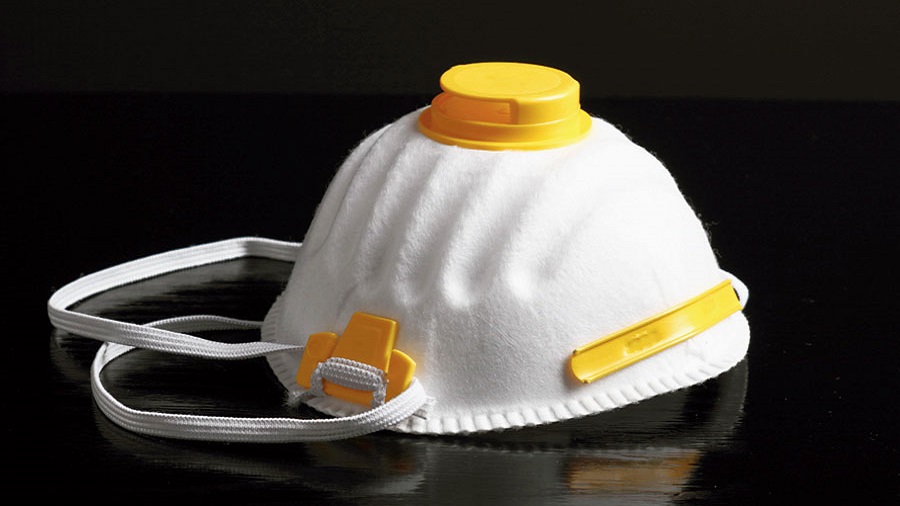 The researchers used online social media platforms to estimate observed mask use across the world and estimated the average mask use in India was about 67 per cent
File picture
---
New Delhi
|
Published 13.10.20, 02:10 AM
|
---
The universal use of masks as advocated by health authorities could save over 127,000 lives in India by reducing coronavirus death counts by a third up to February, US researchers have predicted through a modelling exercise.
The researchers have predicted that coronavirus disease deaths in India would reduce from their projections of 349,000 by February 1, 2021, to 222,000, if mask use increased to 95 per cent from the current estimated 70 per cent.
The India calculations are part of a broader effort by the University of Washington researchers to forecast Covid-19 epidemic's trajectories worldwide under universal use of masks that they say can reduce infections for mask-wearers by at least one-third.
Although India has recorded a near-steady decline in daily new Covid-19 cases for over three weeks — from a seven-day average of 97,800 on September 16 to 70,960 on October 11 — public health experts remain apprehensive about a surge in infections.
The UW model has forecast large increases in infections and deaths in many countries, including India, in the northern hemisphere, due to seasonal disease transmission patterns, declining use of masks and increasing people-to-people contact.
The researchers used online social media platforms to estimate observed mask use across the world and estimated the average mask use in India was nearly 70 per cent. At this same level of mask use, the study predicts around 349,000 deaths by February 1 next year.
But if mask use was to increase within a week to 95 per cent — meaning 95 per cent people would wear masks whenever they move out of their homes — the death counts fall to 222,000, a 36 per cent decline.
"Masks are a low-cost intervention available and accessible to all people regardless of socio-economic status," Emmanuela Gakidou, professor of global health and health metrics sciences at the Institute of Health Metrics and Evaluation at University of Washington who led the study, told The Telegraph via email.
Gakidou and her colleagues have posted their study — which is not peer-reviewed yet — on medRxiv, an online archive for preprints. Their latest analysis — available online as an interactive visualisation tool — also predicts state-specific reductions in deaths in India through universal mask use.
For instance, their current model analysis has predicted Delhi's Covid-19 death counts would cross 13,000 by February 1 under default mask use of around 67 per cent, but drop to 10,000 under universal mask use. Similarly, universal mask use would reduce Bengal's counts from 35,000 to 16,000, while Maharashtra's counts would fall from 83,000 to 68,000.
Some health experts have cautioned that such forecasts are based on numerous assumptions that might not reflect reality. Human behaviour, for instance, which determines mask use and physical distancing is hard to model into epidemiological forecasts, said a senior virologist.
However, all health experts underscore the need to promote universal mask use. The UW analysis has found countries such as Argentina, Singapore and Spain have achieved over 90 per cent mask use, showing that 95 per cent is a tangible goal.
The UW study's projections of a sharp rise in the numbers of infections and deaths in India from mid-November onward is something many health experts in the country are already concerned about.
"We should be anticipating more cases in the winter months and the possibility of super spreading during the festive season," said Ramanan Laxminarayanan, an epidemiologist and director of the US-based research think tank Centre for Disease Dynamics Economics and Policy.
Gakidou said the study highlights the potential of masks to significantly reduce death counts.
"It is rare to encounter effective, low-cost and universally available interventions that can save lives immediately, equitably and safely," she said. "Ensuring all individuals and local and national decision-makers are doing everything to achieve the highest rates of mask use is of the best strategies to mitigate the toll of the pandemic in the months to come."