SC asks CBSE, UGC to ensure admissions
The bench was dealing with a petition filed by some aggrieved students, seeking extension of college admissions deadline because of the delayed compartmental exams and time to be taken for results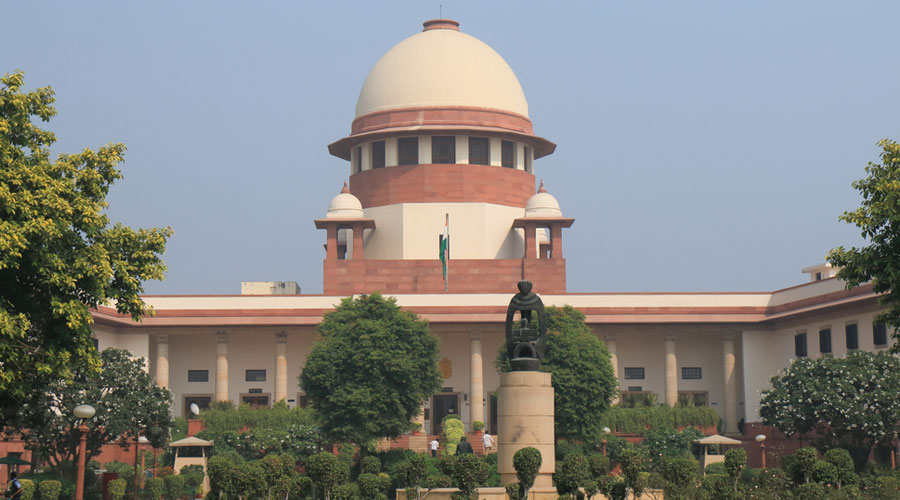 ---
---
The Supreme Court on Tuesday asked the University Grants Commission and the Central Board of Secondary Education to take steps for facilitating admission of over 2 lakh compartmental students across the country into various universities or colleges after they pass the supplementary exams, citing "exceptional" circumstances because of the pandemic.
The supplementary exams started on Tuesday.
The CBSE told the apex court that it would take at least three to four weeks to declare the results while the UGC said the admission process would start by October end.
"Don't release the academic calendar till Thursday. Let the CBSE inform us and then you both coordinate. Two lakh students is not a small number and we have to work out a solution in this exceptional year. You need to work in tandem with the CBSE," a bench headed by Justice A.M. Khanwilkar told additional solicitor general Rupinder Singh Sodhi appearing for the Centre.
The bench also comprising Justice Sanjiv Khanna was dealing with a petition filed by some aggrieved students, seeking extension of college admissions deadline because of the delayed compartmental exams and time to be taken for results.
According to the students, the exams should have been ideally cancelled on account of the pandemic as was done in the case of regular students by the CBSE.
But since the board had decided to proceed with the compartmental students, the admission deadline in colleges should be extended to give them an opportunity, senior advocate Vivek Tankha appearing for the petitioners told the court.
"If students don't get admissions then what is the use of exams?" he asked, while pointing out that 2 lakh students are appearing for the exams.
In response to a query from the bench, advocate Apoorv Kurup appearing for the UGC said the cut-off date for the admission process is by end of October.
"This is a peculiar situation and can you make some room for these students," Justice Khanwilkar said while asking the CBSE to declare results of the compartmental exams before the cut-off date so that successful students can get admission.
Advocate Rupesh Kumar appearing for the CBSE told the court that papers need to be corrected at 16 regional centres and the board would require three to four weeks for completing the evaluation.
"This is an exceptional year and you have to make some room. The academic career of two lakh students cannot be hampered…. If the CBSE declares results by
end of October, then you can wrap up admissions by first week of November," Justice Khanwilkar told the UGC counsel.
The court has adjourned the matter till Thursday by which the CBSE and the UGC are to take a joint decision on declaration of results and admissions.