Stay-at-home advice to elderly and kids
Ministry directed states to 'enforce work from home' for private-sector employees, except those in essential or emergency services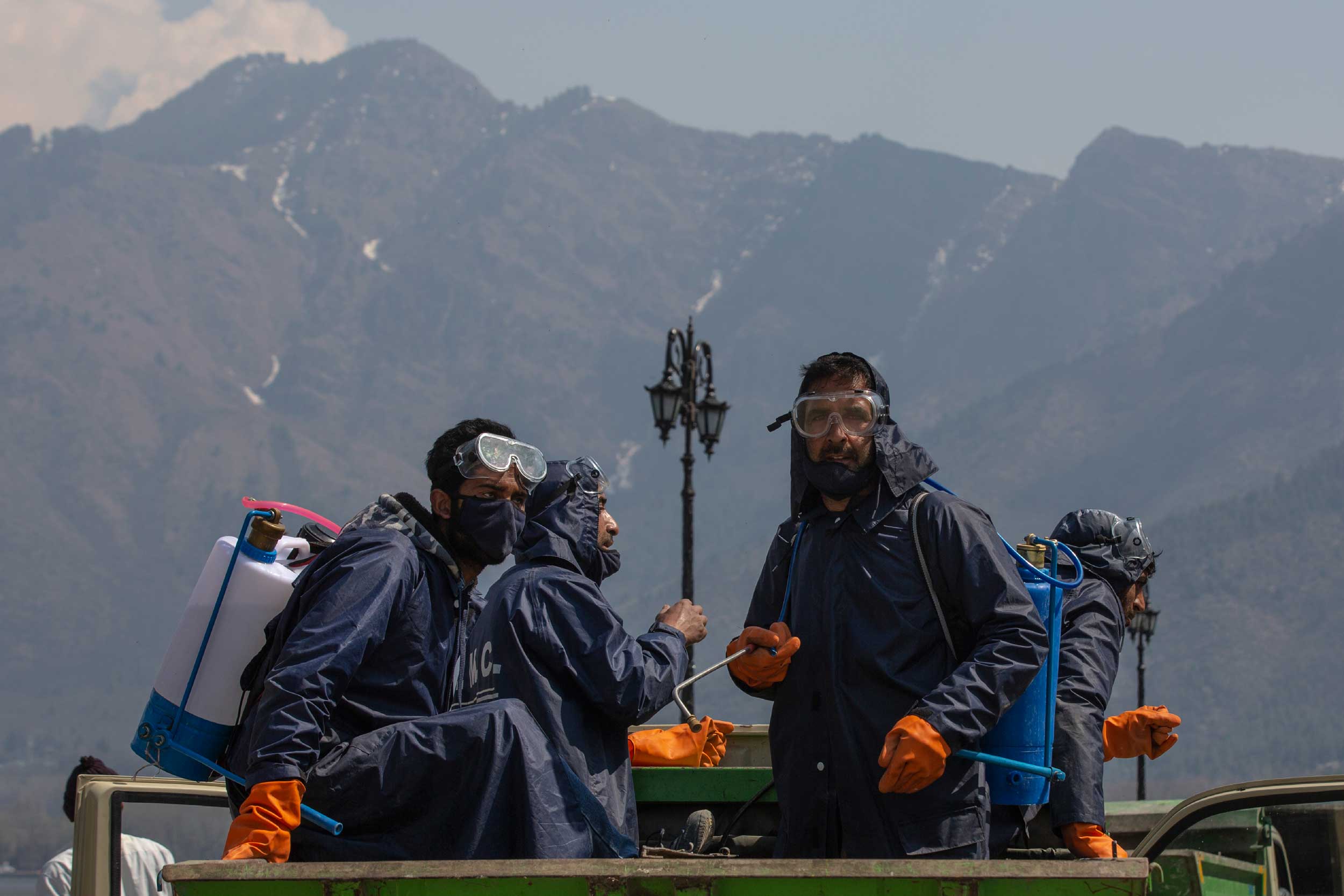 ---
---
The Centre on Thursday urged people above 65 years and children below 10 years to stay indoors and announced a seven-day moratorium from March 22 on international passenger flights into India, escalating its countermeasures against the threat from the novel coronavirus.
A Union health ministry advisory, outlining decisions taken at a group of ministers' meeting chaired by health minister Harsh Vardhan, has directed states to "enforce work from home" for private-sector employees, except those in essential or emergency services.
The government — which has steadily stepped up responses to the coronavirus — has also called on healthcare establishments to avoid non-urgent hospitalisation and minimise elective surgeries, saying this would help hospitals prepare for the challenges posed by the coronavirus.
The advisory emerged on a day India documented a fourth coronavirus death — in Punjab — and the country's cumulative count of coronavirus patients rose to 173. Twenty patients have been discharged and 149 are under treatment in hospitals in 19 states.
The group of ministers also recommended that public transport — buses, Metros, trains and aircraft — reduce the frequency of services and introduce alternate seating to ensure social distancing.
The Delhi Metro on Thursday night took several steps to encourage social distancing. It advised commuters to stick to essential use. No standing passengers will be allowed, every alternate seat will have to be kept vacant, trains may skip stations, frequency may be reduced and riders will be subject to thermal tests.
The stay-at-home directive exempts the elderly who need to seek medical care as well as those engaged in government and medical services but asserts that children should not visit parks, picnics or engage in activities with crowds. Coronavirus disease is more likely to take a stormier course in elderly patients.
Public health experts said the moves designed to keep people indoors, curb travel, and reduce crowding would lower the risk of the spread of the virus but asserted that such social distancing measures by themselves were not enough.
Multiple medical experts believe that the absence of widespread testing could aid further local transmission of the virus and hobble the country's efforts to slow down its spread.
"Social distancing measures are necessary, and stopping flights will prevent fresh inflow of the virus," said Oomen John, a physician and senior research fellow at The George Institute for Global Health, New Delhi. "But these moves need to be combined with aggressive surveillance and wider testing.
India's current testing policy — set by the Indian Council of Medical Research — screens only persons who have symptoms of cough, fever or shortness of breath and have had a recent foreign travel history, and those with contact with such persons.
Senior ICMR officials have said the testing policy may be revised in the coming days or weeks but is appropriate for now because all the patients who have tested positive so far have had a foreign travel history or had contact with people with such travel history.
They assert that there is no evidence yet for community transmission — a situation in which the source of infection in a patient cannot be traced because the chain of contact is labyrinthine or too complex — in India.
But some medical experts and virologists say the coronavirus outbreak patterns observed in other countries and the rise in the number of cases and deaths in India warrant an immediate revision of India's policy to expand testing.
"India is under-testing and should do more," said Shahid Jameel, a senior virologist in New Delhi and chief executive officer of The Wellcome Trust-DBT India Alliance, an Indian government partnership with a UK-based research funding agency.
The ICMR's testing figures show that it had detected 44 positive cases from 5,255 tests by March 9. This number rose to 147 cases from 9,100 tests by March 18.
"This looks like a growing epidemic to me and therefore it makes sense to test more," Jameel told The Telegraph.
India began screening travellers from China on January 18, twelve days before the World Health Organisation declared the coronavirus a public health emergency, and has since then expanded screening, surveillance and diagnostics and enhanced the preparedness of public hospitals across the country.
Clinical virologists caution that the longer the delay in widespread testing, the greater the opportunities for the virus to spread locally.
Even if two among a thousand patients are found infected, they could be isolated -– and any possible spread from them could be blocked, said T. Jacob John, an emeritus professor at the Christian Medical College, Vellore.
"The way this novel coronavirus has spread worldwide, any suspicious viral pneumonia in March 2020 should be considered as possible novel coronavirus disease unless proven otherwise," John said.
Critical care specialists say there is no evidence yet of any surge in the number of patients with unusual viral pneumonia but believe the time has nevertheless come to begin testing patients even without a recent foreign travel history or their contacts.
"Around this time of the year, winter end and before the start of summer, we do have a subset of patients with severe acute respiratory illness, perhaps from influenza. Critical care specialists are in touch with each other but haven't seen any unusual surge," Sumit Ray, a senior critical care medicine physician at the Sir Ganga Ram Hospital, New Delhi.
But given the steady rise in the number of coronavirus patients in the country and patterns of its spread observed elsewhere, Ray said, "we need to think of coronavirus disease and we need an option to test patients we suspect".
The faster all those infected are identified, the quicker the spread of the disease can be slowed down, said Navin Dang, a senior microbiologist and head of a private diagnostics lab in New Delhi.
Critical care specialists in the country are worried that without an adequate slowdown in the spread of the virus, a burgeoning number of patients and demand for critical care beds could quickly overwhelm government and private hospitals.
SAFEGUARDS
Steps announced by the Centre to combat the spread of the coronavirus
⚫ All citizens aged above 65 advised to stay at home, other than for medical assistance
⚫ Advisory does not cover public representatives or government servants or medical professionals
⚫ All children aged below 10 advised not to venture out
⚫ No international commercial passenger aircraft can land in India from March 22 to March 29
⚫ Air and rail travel concession to be suspended, except for students, patients and disabled people
⚫ States requested to enforce work from home for private sector employees, except for those working in emergency and essential services
⚫ All Group B and C categories of central government employees asked to attend offices on alternate weeks. Staggered timings for all employees
⚫ All sports, competitions and religious gatherings to be postponed and social distancing maintained in even small gatherings
⚫ Metros, railways, buses and aircraft asked to decrease frequency of services, introduce alternate seating to ensure social distancing
⚫ All educational institutions, theatres, museums, gyms, exam centres to be closed temporarily
⚫ Health establishments asked to avoid non-urgent hospitalisation and minimise elective surgeries