Separate LS, RS sessions on the table
Parliament has not met since March 23 when the Budget session was cut short due to increasing coronavirus cases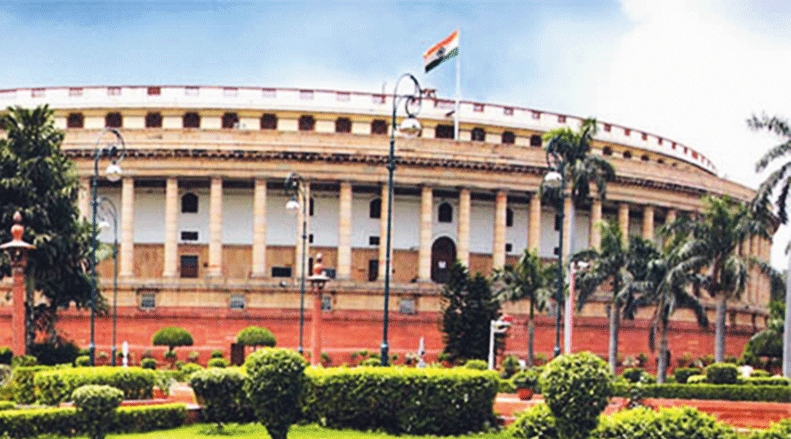 ---
---
The presiding officers of the Lok Sabha and Rajya Sabha are actively exploring the option of convening the two Houses of Parliament separately to meet the requirements of social distancing mandated by Covid-19 and also conduct the proceedings within the premises.
The rules allow both Houses to be convened separately. Officials pointed out that the first session of the two Houses convened after the constitution of a new Lok Sabha are normally summoned on different dates.
This option was discussed by Lok Sabha Speaker Om Birla and Rajya Sabha Chairman M. Venkaiah Naidu on Monday, followed by a visit to the two chambers and galleries. The Rajya Sabha and its galleries can accommodate 127 members, ensuring social distancing, while the Lok Sabha and its galleries can seat 290 MPs. Lok Sabha currently has 542 members and the Rajya Sabha's full strength is 250 but even on trust vote days cent per cent attendance is rare.
As per the proposal, only one House will be convened on any given day of the session and the members would be accommodated in both chambers. Officials of the two secretariats have been tasked with working out the logistics, including audio-visual connectivity, to enable participation of members sitting in the other chamber in the proceedings, simultaneous interpretation, voting facilities, live telecast and also arrangements for mediapersons.
Parliament has not met since March 23 when the Budget session was cut short in the face of increasing cases of coronavirus. As per rules, there cannot be a gap of more than six months between two sessions. Several Opposition members, too, have been demanding that the monsoon session be convened, pointing out that legislatures of most democratic countries have been functioning through the pandemic.
Over the past four months, several key issues have emerged. Besides the pandemic and the government's handling of it — including the short notice declaration of lockdown and ensuing the migrants crisis — the issue of Chinese incursions at various points on the LAC and the economic slowdown are some of the burning issues facing the country.