Private labs set pay terms for govt
The government had earlier capped the test fees at private labs at Rs 4,500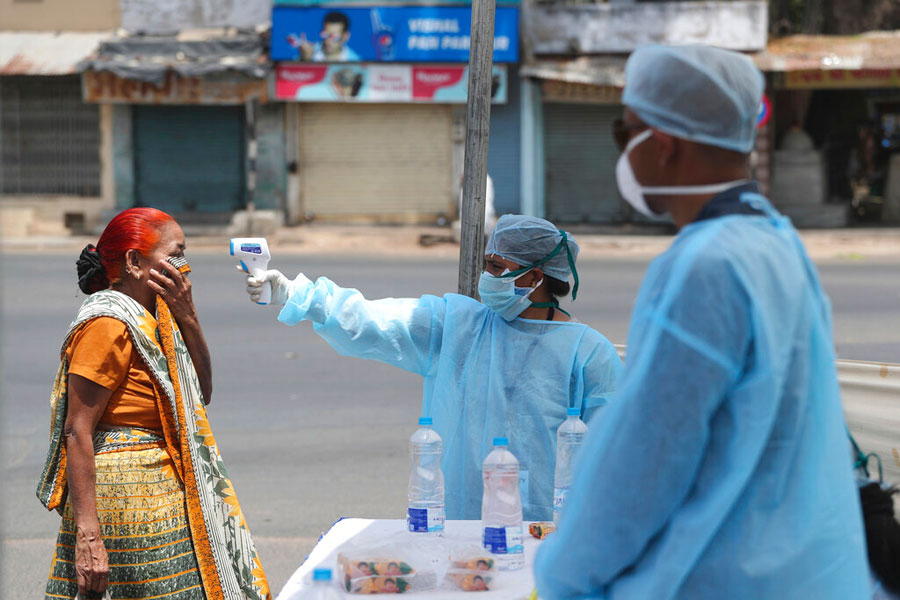 ---
---
India's private medical labs would be ready to offer diagnosis of Covid-19 infections on condition that the Centre uses technology for "automatic reimbursement" of payment once the test result is uploaded, a body of private healthcare organisations said on Thursday.
The Association of Healthcare Providers of India (AHPI), responding to the Supreme Court order on Wednesday asking the government to make Covid-19 tests free in private labs, said private labs would be happy to be part of government initiatives to mitigate the Covid-19 menace.
The government had earlier capped the test fees at private labs at Rs 4,500.
But, the AHPI added, the labs "have concerns about getting reimbursement in time as has been the past experience from government schemes such as the Central Government Health Scheme or the Employee State Insurance.
"The labs unlike hospitals are small entities and cannot sustain credit for long," the AHPI said. "It is suggested that the government establish a testing portal where once a lab uploads the final (test) report, the reimbursement should (be) automatically transferred."
This can be easily achieved through present technology, it said.
Earlier on Thursday, the biotech entrepreneur Kiran Mazumdar Shaw, using Twitter to comment on the Supreme Court order, posted: "Humanitarian in intent, impractical to implement – I fear testing will plummet."
Shaw also wrote: "Supreme Court orders all coronavirus tests to be made free — a judgement that wills severely affect testing. Pvt labs simply cannot be expected to run their businesses on credit."
In an effort to expand testing facilities nationwide, the Indian Council of Medical Research has approved more than 50 private labs for the Covid-19 test, which is offered free in more than 150 government labs across the country.
Shaw fielded responses to her posts from other Twitter users.
"Free testing is a basic right of every Indian alive," one user wrote. " … Crisis is not an opportunity for profit making when it comes to saving mankind. PMO fund & tax payers money should contribute to the cause."
Shaw responded: "No one is profiteering and neither is a crisis a losing proposition."
A small but not insignificant proportion of daily Covid-19 tests in India are now done in private labs. Government labs, for instance, tested around 11,700 samples on Tuesday while private labs had tested around 2,500 samples.
Public health experts have underscored the need for testing more to detect and quarantine positive cases as a means to contain the spread of the virus. More tests would also allow health authorities gain insights into the geographical spread of the virus and its true incidence.