Online tips for Covid-19 doctors in state govt hospitals
The initiative is aimed at ensuring effective clinical management to reduce case fatality rates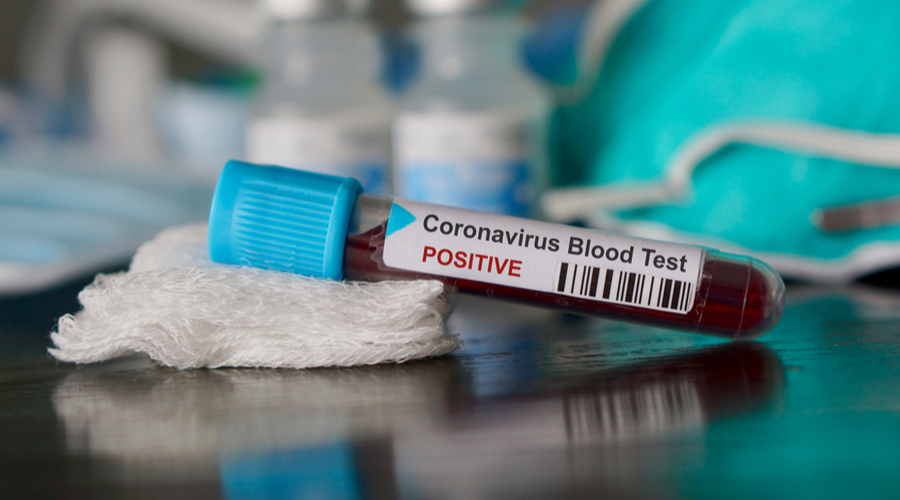 From each participating state hospital, two doctors involved in treating Covid-19 patients in intensive care units can join the programme
Shutterstock
---
New Delhi
|
Published 09.07.20, 04:15 AM
|
---
Doctors in state government hospitals in 18 states, including Bengal, will receive online guidance on Covid-19 treatment from specialists at the All India Institute of Medical Sciences, New Delhi, the Union health ministry said on Wednesday.
The ministry said the twice-a-week tele-consultations would provide timely guidance to the state doctors in ensuring the patients receive effective clinical management so that the case fatality rates are reduced.
From each participating state hospital, two doctors involved in treating Covid-19 patients in intensive care units (ICUs) can join the programme. Doctors at nine hospitas in Maharashtra — the state hit the hardest by Covid-19 — and one in Goa will receive the first such lessons this week.
The exercise will be expanded to hospitals with 500 to 1,000 beds in Andhra Pradesh, Bengal, Bihar, Delhi, Gujarat, Haryana, Jharkhand, Karnataka, Kerala, Madhya Pradesh, Odisha, Punjab, Rajasthan, Tamil Nadu, Telangana and Uttar Pradesh.
The initiative comes at a time India's Covid-19 count continues to grow exponentially, with the case fatality rates varying from 5.3 per cent in Gujarat to 3.4 per cent in Bengal to 0.1 per cent in Assam.
Doctors say it's difficult to explain the variations in case fatality rates — the number of dead patients divided by the number of lab-confirmed cases — without rigorous analyses of the clinical records of the patients.
Multiple factors — including the patients' age, gender and underlying health disorders; the stage of the diagnosis; and the quality of clinical management — can influence the outcomes for patients with severe Covid-19, the doctors say.
Critical-care specialists have welcomed the initiative for online guidance of doctors in state hospitals. They have underlined that 70 to 80 per cent of the country's estimated 12,000 critical-care specialists work at private hospitals in large cities.
"This will be very good for doctors in peripheral areas. The reality is: there are public hospitals where doctors may not be adequately trained to manage the complexities of ICU care," said Shikha Panwar, a critical-care medicine specialist at a private hospital in Faridabad, Haryana.
"This (initiative) could improve patient outcomes. But the management of patients in the ICU needs experienced intensivists (critical-care specialists) who have dealt with acute respiratory distress syndrome and are able to manage complex ventilator settings. But these are not easily learned."
Raymond Savio, a Chennai-based critical-care specialist, too said that the online guidance initiative would help because "the major chunk of work in state hospitals is carried out by interns and postgraduates". Savio said such guidance was also required for nursing care.
India on Wednesday recorded 22,752 new Covid-19 cases, raising the total of lab-confirmed cases to 742,417, of whom 264,944 patients are under medical supervision, 456,831 have recovered and 20,642 have died. India's case fatality ratio is 2.8 per cent.