I am healthy: Amit Shah (39,847 are not, Mr Shah)
The minister thanked all those who had expressed concern for him, and said he bore no ill-will towards the rumour-mongers either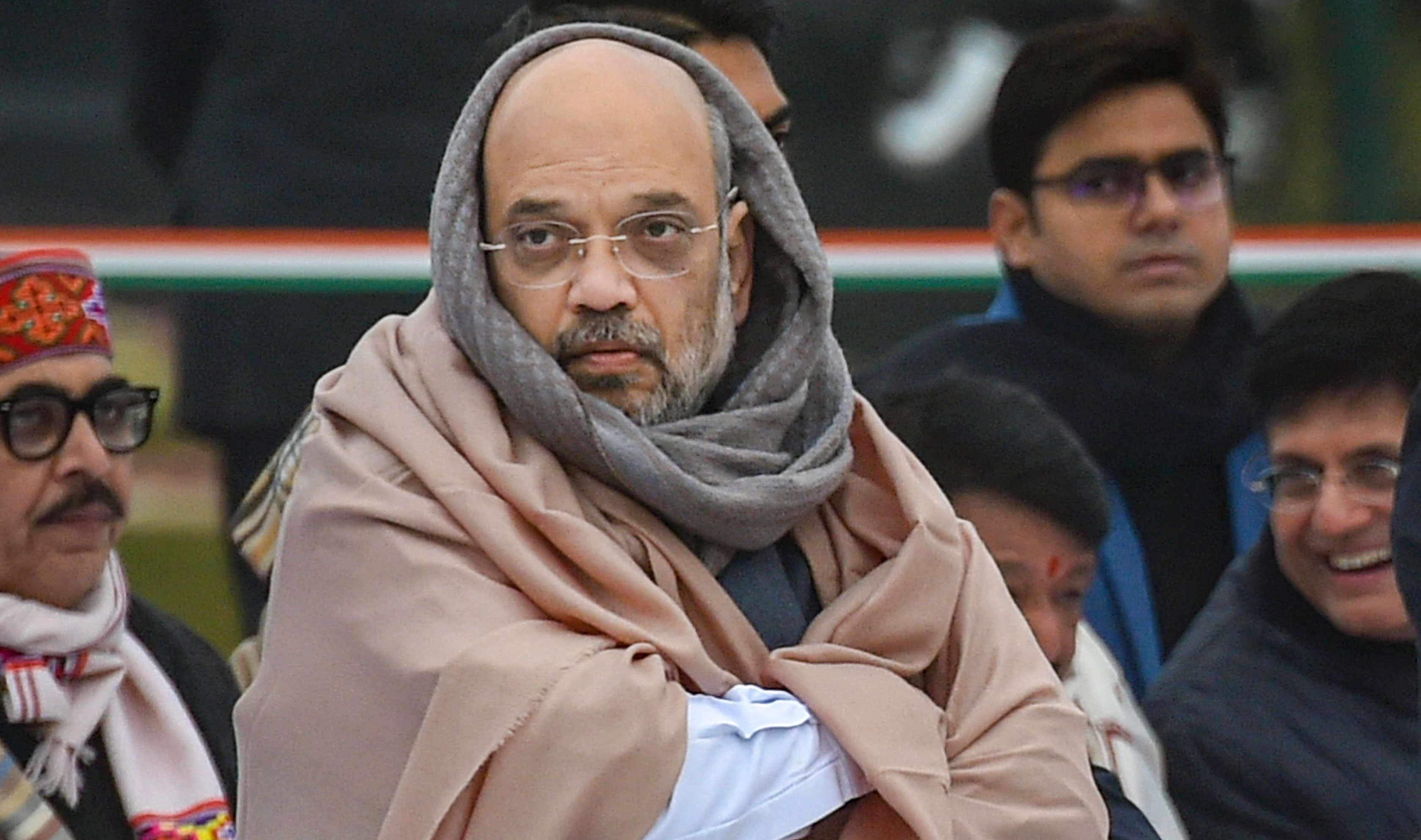 ---
---
"I am absolutely healthy," Union home minister Amit Shah declared on Saturday, issuing an uncommon statement at a time 39,834 Indians are battling Covid-19 in hospitals across the country.
Shah, who has become the first national figure in recent memory to issue a clarification on his own health, did so in response to "rumours" that he said he could no longer ignore. The rumours have cut so deep that four people have been arrested in Shah's home state Gujarat.
"For the last few days, rumours have been spread about my health through social media. Some even wished for my death," Shah said in the statement in Hindi posted on his Twitter handle. "I'm absolutely healthy and not suffering from any disease."
Shah, whose conspicuous absence from the forefront has attracted wide attention, said he had been working late nights and so could not pay heed to rumours about his health.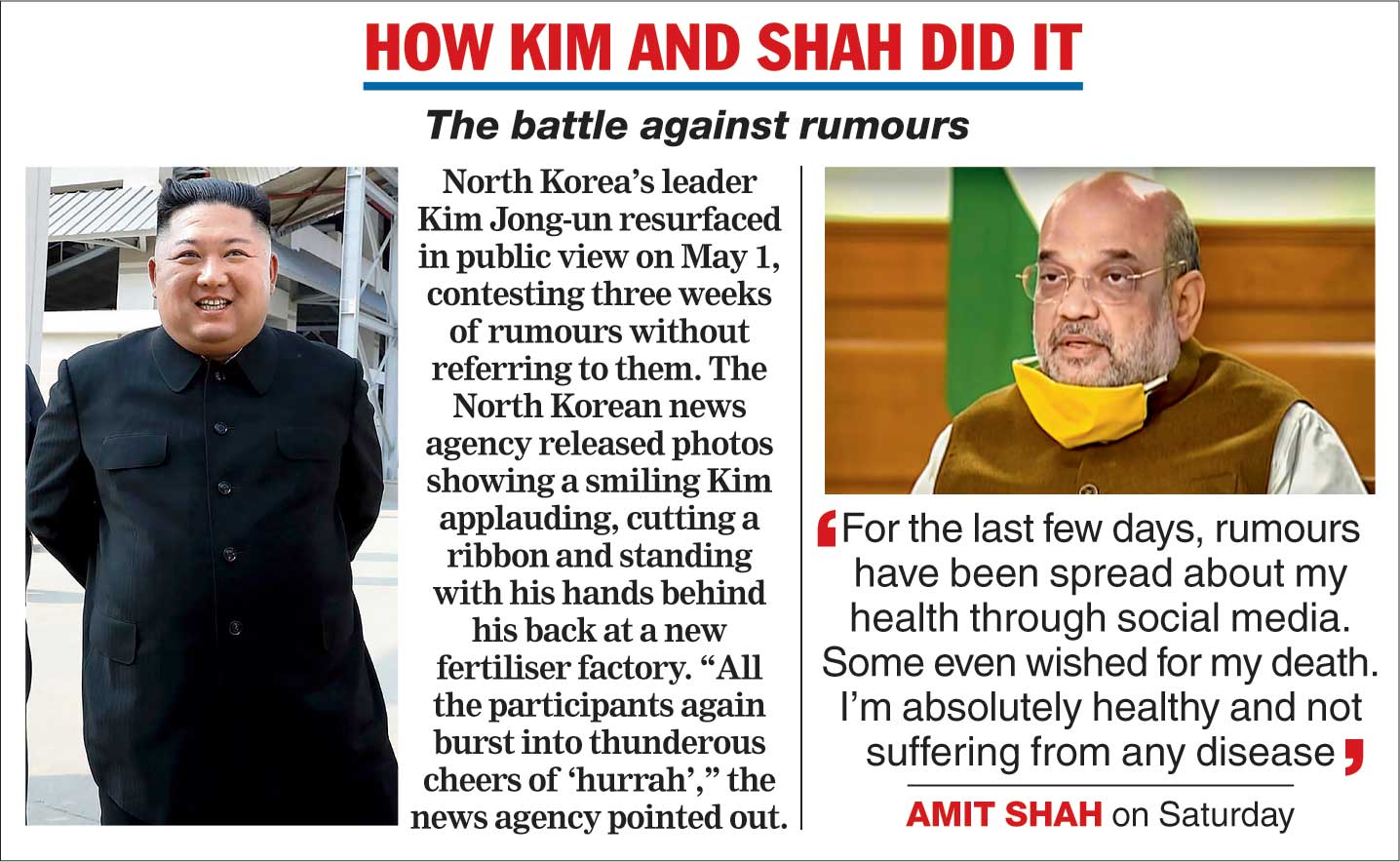 Even after these were brought to his notice, he had chosen to ignore the rumours.
"But when lakhs of party workers and well-wishers started showing deep concern, I couldn't ignore their concern," the minister said, explaining the clarification.
Shah said that according to Hindu beliefs, such rumours further strengthen a person's health. He advised those spreading them to stop and do their work, and let him concentrate on his.
The minister thanked all those who had expressed concern for his health, and said he bore no ill-will towards the rumour-mongers either. "Thank you to you, too," Shah said.
The crime branch of Gujarat police arrested the four people on Saturday, two from Ahmedabad and two from Bhavnagar, for allegedly spreading the rumours on social media.
BJP president J.P. Nadda condemned the rumours. "Making insensitive remarks about home minister Amit Shah Ji's health is highly condemnable.… I strongly condemn this and pray to God to give wisdom to such people," Nadda said.
The home minister's clarification provided an opportunity to some ministers to lavish praise on Shah and wish him a long life.
Law minister Ravi Shankar Prasad in a tweet said Shah was "safe and sound" because he has to serve the country. "@AmitShah ji you are safe and sound and will remain so because you have to serve Maa Bharati with courage and conviction for a long time," Prasad tweeted.
Railway minister Piyush Goyal said the rumours were being spread by people who were "jealous" of Shah's rising popularity.