Dreze and Rajan see dark clouds, list options
Social unrest as a result of the lockdown had already started: Dreze
Raghuram Rajan
Telegraph pictures
---
New Delhi
|
Published 05.04.20, 09:17 PM
|
---
The Indian macroeconomic situation is bleak and, economically, the country is facing possibly its greatest emergency since Independence, renowned economists Jean Dreze and Raghuram Rajan have said.
In a blog, Rajan said the country needed to plan for the post-lockdown phase and made several suggestions.
Dreze, the Belgian-born Indian economist, told PTI in an interview on Sunday: "The situation is bleak and all set to get worse, if local or national lockdowns of varying intensity continue for some time…. Even otherwise, the worldwide recession is likely to have adverse effects on the Indian economy.
"Most sectors would be unable to thrive if others are not in good shape.... It's like if a bicycle has a puncture, you cannot expect it to move forward on one wheel. In short, if the crisis lasts, it will spread to most parts of the economy, including the banking system."
Dreze said that as soon as the lockdown is relaxed, the migrant workers marooned in different parts of the country would try to return home, and suggested that they would probably hesitate to migrate again for a while.
"But there is hardly any work for them at home, except for some farming if they have land," he said, adding that because of reduced migration, sectors that rely heavily on migrant labour may face a shortage of manpower.
He cited the reports of a shortage of labour for harvesting wheat in parts of north India, and said: "This is the paradox of this situation, that shortages and surpluses may coexist, because the circulation channels have been severely disrupted."
Dreze said that social unrest as a result of the lockdown had already started. "For instance, many communities have started barricading themselves against outsiders," he said. "Outsiders, including health workers, have been harassed in various places."
"In Bihar, according to media reports, one person was killed for alerting local authorities to the return of migrant workers. In Rajasthan, a flour truck was looted. All this is just a trailer," Dreze said.
Asked whether this was the right time to opt for universal basic income (UBI), he said this was not the time to reinvent the wheel.
"That is why it is best to build on existing schemes for now, including the public distribution system and social security pensions.... In other contexts, UBI may be feasible and appropriate, but in India today, it is a distraction," Dreze said.
Rajan, a former Reserve Bank of India governor, said that economically speaking, India was faced with perhaps its greatest emergency since Independence.
"The global financial crisis in 2008-09 was a massive demand shock, but our workers could still go to work, our firms were coming off years of strong growth, our financial system was largely sound, and our government finances were healthy. None of this is true today," he wrote in the blog on Sunday.
"Yet there is also no reason to despair. With the right resolve and priorities, and drawing on India's many sources of strength, it can beat this virus back, and even set the stage for a much more hopeful tomorrow," Rajan said.
The government should seek out people with proven expertise and capabilities, of whom there are so many in India, to help manage the crisis, he added.
"It may even want to reach across the political aisle to draw in members of the Opposition who have had experience in previous times of great stress like the global financial crisis," Rajan said. "If, however, the government insists on driving everything from the Prime Minister's Office, with the same overworked people, it will do too little, too late," he warned.
The immediate priority is to suppress the spread of the pandemic through "widespread testing, rigorous quarantines, and social distancing", he said, describing the 21-day lockdown as "a first step, which buys India time to improve its preparedness". India "will have to test significantly more to reduce the fog of uncertainty on where the hot spots are", he stressed.
The country also needs to plan for what happens after the lockdown, if the virus is not defeated.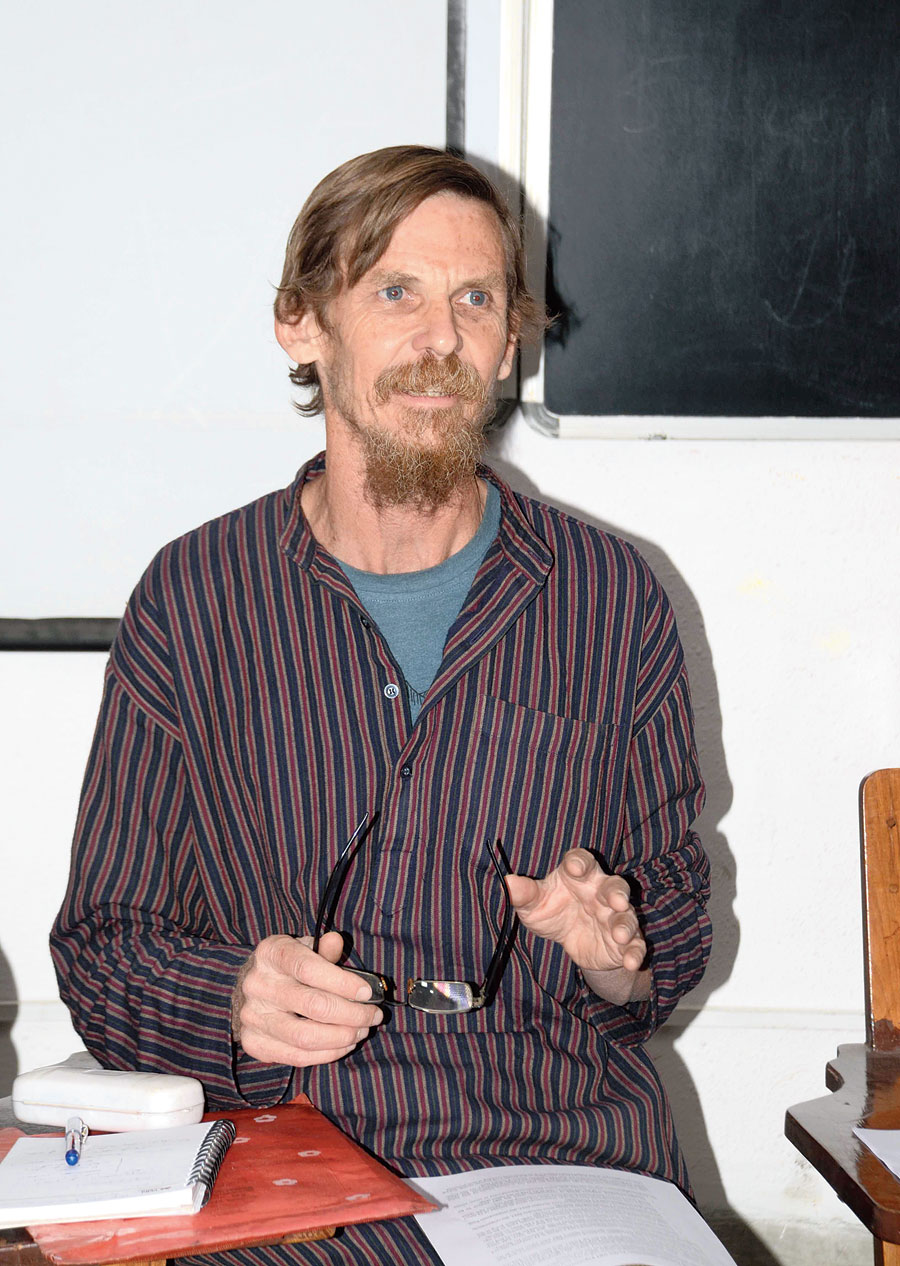 "It will be hard to lock down the country entirely for much longer periods, so we should also be thinking of how we can restart certain activities in certain low-infection regions with adequate precautions. Restarting requires better data on infection levels, as well as measures to protect workers returning to work…. Healthy youth, lodged with appropriate distancing in hostels near the workplace, may be ideal workers for restarting," he said.
The country also needs to ensure that, in the meantime, the poor and non-salaried lower middle class who are prevented from working can survive, he said. The states and the Centre have to together figure out quickly some combination of public and NGO provision, private participation and direct benefit transfers that will allow needy households to see through the next few months, Rajan said.
"We have already seen one consequence of not doing so – the movement of migrant labour. Another will be people defying the lockdown to get back to work if they cannot survive otherwise," he warned.
Noting that limited fiscal resources are a worry for India, he said "spending on the needy at this time is a high priority use of resources". However, budgetary constraints cannot be ignored because the country has entered this crisis with a huge fiscal deficit, he said. A ratings downgrade coupled with a loss of investor confidence could lead to a fall in the exchange rate and a jump in long-term interest rates, and substantial losses for financial institutions. "So we have to prioritise, cutting back or delaying less-important expenditures," he said.
Several international credit rating agencies have cut growth estimates for India in recent days on concerns about the fallout of the Covid-19 outbreak.
Rajan said that once the government has the response under control, it has to rebuild hope. "The economic outlook even before coronavirus had been weakening steadily, and the socio-political environment was deteriorating. Few would be enthusiastic about simply returning to that situation," Rajan said.
"It is said that India reforms only in crisis. Hopefully, this otherwise unmitigated tragedy will help us see how weakened we have become as a society, and will focus our politics on the critical economic and healthcare reforms we sorely need."