CRPF head office sealed
Last week, the premises of 31st Battalion in east Delhi had been sealed after 135 personnel tested coronavirus-positive and a sub-inspector died of the infection on Tuesday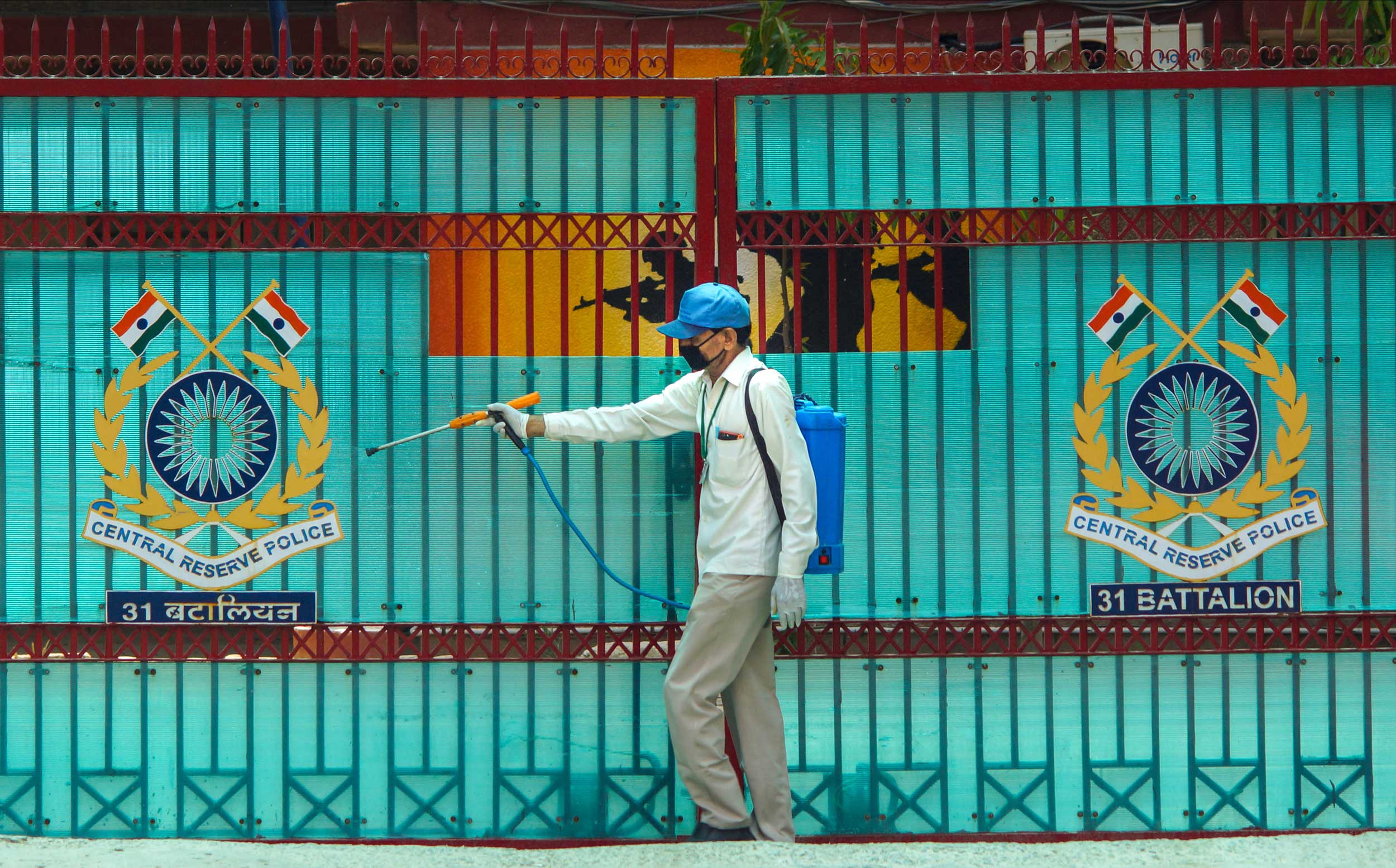 ---
---
The CRPF headquarters in Lodhi Road were sealed on Sunday after a head constable, attached to the office as a bus driver, tested positive for Covid-19.
A CRPF official said no one would be allowed to enter the building till further orders.
Last week, the premises of the force's 31st Battalion in east Delhi had been sealed after 135 personnel tested coronavirus-positive and a sub-inspector died of the infection on Tuesday. All the infected personnel are being treated at a Delhi hospital.
"One driver attached to the CRPF headquarters has tested positive and the headquarters have been closed for sanitisation," CRPF spokesperson Moses Dhinakaran said. "The building has been sealed."
The sanitisation will take place on Monday.
Dhinakaran said the infected head constable drove an 18-seater minibus.
"All those who rode that bus, including some senior officials, as well as people (personnel) living around him (in the barracks) have been placed under quarantine. Their number is around 40," he said.
Days earlier, the office of the government policy think tank Niti Aayog had been sealed for 48 hours after an employee tested positive. People who had come in contact with the infected employee were asked to quarantine themselves.
Sources said the home ministry was concerned at the massive spike in Covid-19 cases in the CRPF.
The CRPF has been providing Covid-19 relief in several parts of the country and enforcing the lockdown in certain areas, including Delhi, to help check the spread of the pandemic.
Last week, all its formations in the country had been asked to contact-trace personnel who may have come in touch with infected colleagues.
In the first week of April, nearly 150 CRPF officers posted at the headquarters, including director-general A.P. Maheshwari, had been home-quarantined. They had come in direct or indirect contact with the force's chief medical officer, Deepak Kumar, who had tested positive.
Kumar was at the time attached to the office of the force's additional director-general (medical) and stayed at a transit mess in Saket, south Delhi.
It was not clear how Kumar had caught the infection. Each of the 150 officers who had been home-quarantined had come in contact with at least one of the eight direct contacts of Kumar. All the 150 officers later tested negative.
Personnel of the 31st Battalion are believed to have contracted the virus from a nursing assistant in the force. The nursing assistant, deployed with the 162nd Battalion in north Kashmir's Kupwara district, was home in Noida on leave when he was asked to report to the closest battalion, the 31st, stationed in Delhi.