Wage no-action status quo
'No coercive steps shall be taken' against certain managements for not paying salaries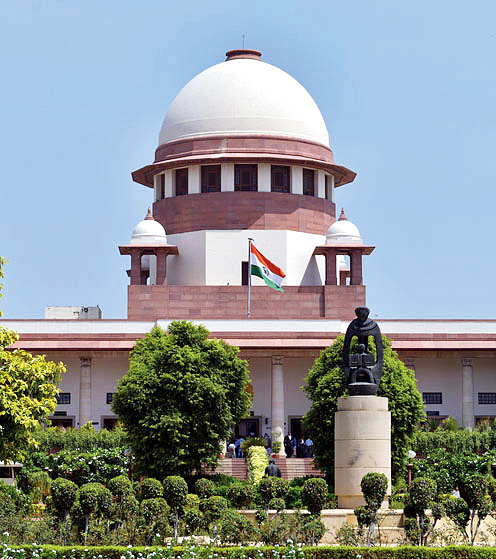 ---
New Delhi
|
Published 26.05.20, 09:40 PM
|
---
The Supreme Court on Tuesday said its earlier interim order that "no coercive steps shall be taken" against certain managements for not paying wages to employees during the lockdown period would continue till further orders.
A bench of Justices Ashok Bhushan, Sanjay Kishan Kaul and M.R. Shah asked solicitor-general Tushar Mehta to submit the government's view on what would be the impact of the home ministry's March 29 order for payment of wages from March 23 after it was superseded by another circular on May 17 rescinding the directive.
"Treat this with urgency…. A lot of people are affected," Justice Bhushan, heading the bench, observed.
Attorney-general K.K. Venugopal informed the bench that the March 29 order had been superseded by the May 17 order. However, he did not spell out the position about mandatory payment of wages during the period from March 23 to May 17.
The court was dealing with a batch of petition by some business houses that had challenged the March 29 order as being illegal, arbitrary and unconstitutional on the ground that the Centre had no authority vested under the Disaster Management Act, 2005, to pass such orders.
The bench clarified that its earlier order that no coercive action shall be taken against the managements that have approached it stands. It also assured senior advocate Mukul Rohatgi, appearing for a jute mills' association from Bengal, that their petition challenging the March 29 directive would be taken up for separate consideration.
In his brief submission, Rohatgi had contended that the jute industry is governed under the Essential Commodities Act and as such the government cannot club it with other manufacturers.