Students in Delhi threaten to hit the road
On Thursday, some of them threatened to walk 2,000km back home to Kerala from the capital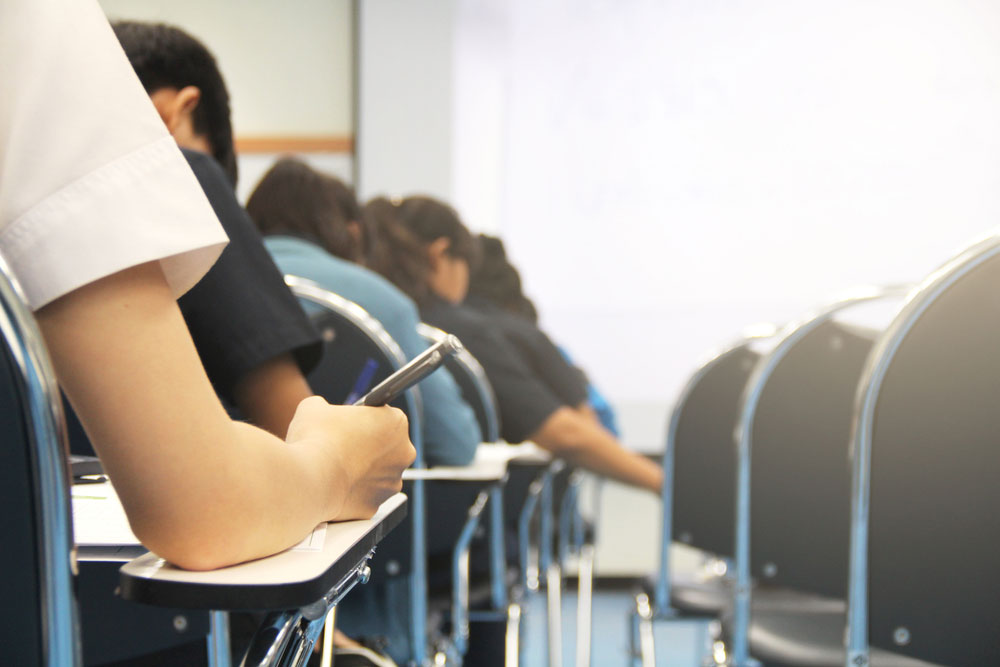 ---
New Delhi
|
Published 16.05.20, 08:17 PM
|
---
So far it has been migrant workers who have hit the road. Now it's students who want to leave.
Stories of wait and rising impatience have been tumbling out from among the student community, as the Covid-19 lockdown entered its 53rd day on Saturday.
On Thursday, several students from Kerala studying in Delhi threatened to walk at least 2,200km back home from the capital if the government of the southern state did not arrange for train tickets.
Sneha Sarah Shaji, who studies politics at Hindu College and is a national coordinator of the Congress's National Students Union of India, explained that many students had registered online with the Department of Non-Resident Keralites Affairs (Norka) for a passage back home.
"On May 9, many of us who had registered got a call from Norka asking us to be ready for a train on May 15. But on May 11, we got calls saying the train had been deferred or that we should book ourselves on Rajdhani trains on the IRCTC website," Sneha told The Telegraph. "For those of us who managed to log in despite the high traffic online, the dynamic pricing charges were anywhere between Rs 3,000 and Rs 7,000 for a Rajdhani ticket."
The normal price for a 3-tier Rajdhani ticket is less than Rs 3,000.
Sneha, who had met officials at Kerala House on May 13 along with four other students, said they got no clear plan for their departure. The students, including those from groups linked to the Congress and the Indian Union Muslim League, then announced plans to start walking on Sunday.
They later deferred their planned march to Monday — if they still didn't get tickets — after Kerala chief minister Pinarayi Vijayan told reporters in Thiruvananthapuram on Friday that trains would be announced in a couple of days.
But their impatience bared the widening disenchantment — from migrants to a segment considered the country's future.
"Many parents have got half their salaries and sending us money is difficult. In Delhi, we have to struggle for little things, like buying essentials, and we have run out of money. Some of us just can't withstand pressures from homeowners to pay rent. Jamia (Millia Islamia) has also asked its women students to leave, as their hostel may be converted into a Covid facility. Some 20 women from Kerala are the only ones left," Sneha said.
For some students, the problem is different — online tests.
Chinglen Khumukcham, of the North East Forum for InternationalSolidarity, said students from the region were doubly disadvantaged.
"Several have returned and many are on their way back because of racist attacks and slurs. Those who have come back, did so in a hurry in March, expecting the lockdown to end soon. Many have left their books and certificates in Delhi and are unable to study or apply for entrance exams," he said.
"We (along with student and teacher groups) have requested Delhi University not to go ahead with proposed online exams in July as students in the hills, like in Manipur, don't have the Internet bandwidth to give these exams, or even prepare for them."
At another end of the country, CPM central committee member M.Y. Tarigami wrote to Jammu and Kashmir lieutenant-governor G.C. Murmu on Friday asking his administration to respond to repeated requests of stranded students for a passage back home.
Danish Shafi Kana, from Sopore, who is now staying with his brother at Shaheen Bagh, is one such student. Danish, who studies in Jaipur, had come to Delhi just before the lockdown to meet his brother, Ubaid, who studies in Jamia. The varsity had arranged for transport for its hostel students to return to Jammu and Kashmir, but Ubaid stays in a rented accommodation outside.
"We've requested the resident commissioner's office several times. Finally my brother got a call from them this morning, asking for his details. I haven't got a call yet. We need to leave as we've run out of money. Our father who works in a private firm can't send us money as he has not been paid during the lockdown," Danish said.