Random blood tests in hot spots
10-city surveillance to cover Calcutta, Mumbai, Chennai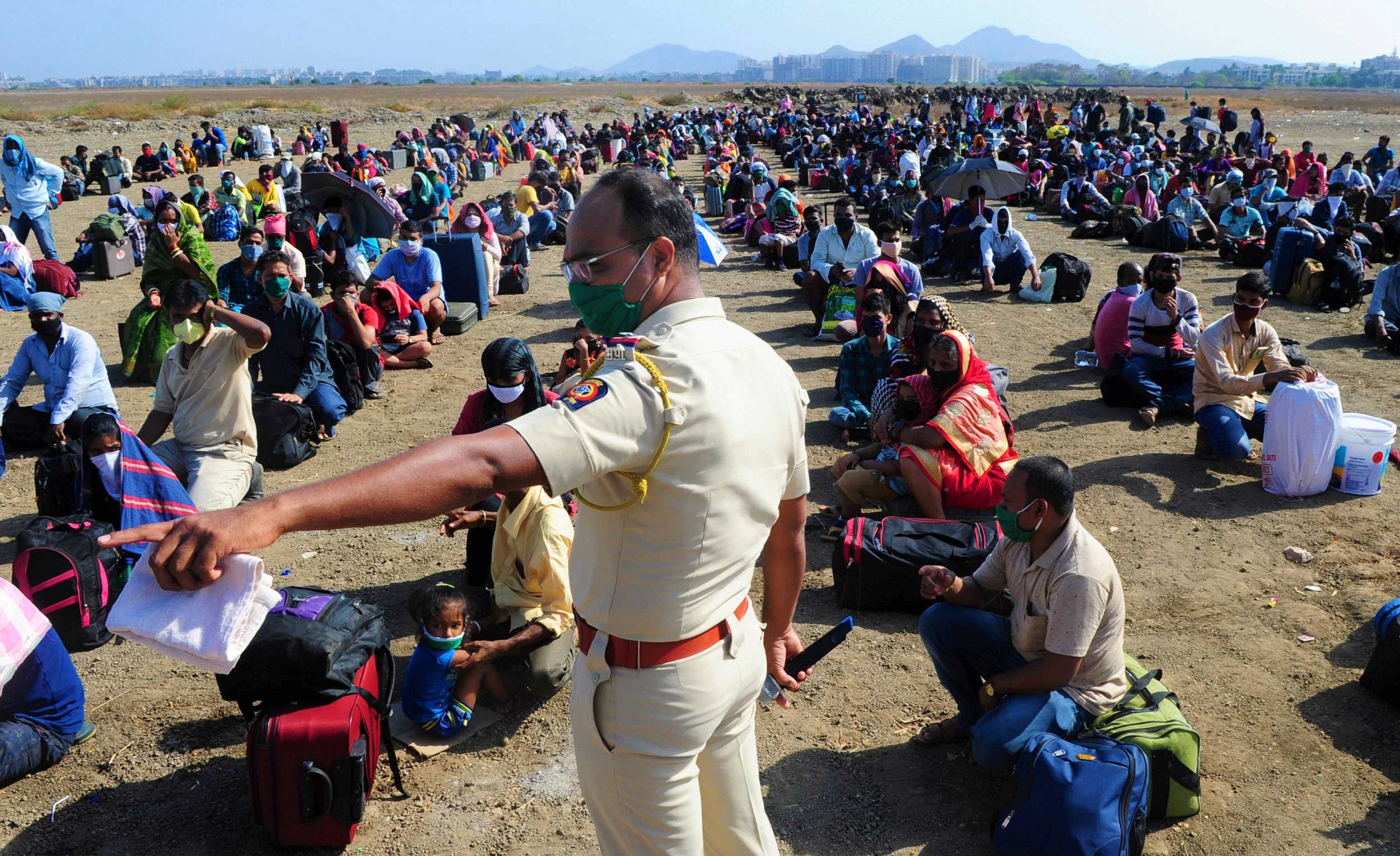 ---
---
Health authorities will this week begin random blood sample surveillance in 10 "hotspot" Indian cities, including Calcutta, to determine the proportions of their populations infected with the new coronavirus.
The 10-city survey in Mumbai, Delhi, Chennai, Calcutta, Ahmedabad, Thane, Pune, Indore, Hyderabad and Aurangabad is part of a nationwide, 60-district surveillance initiated to look for antibodies to the coronavirus among members of randomly chosen households.
India recorded 6,767 new Covid-19 cases on Sunday, raising the overall number of patients to 131,868 of whom 54,441 have recovered and 3,867 have died.
The 10 hotspot cities account for around 70 per cent of the country's active Covid-19 patients, whose number totalled 73,560 on Sunday.
Health researchers believe that the antibody survey in these high-prevalence cities could provide insights into how far their populations were from "herd immunity" -– a condition in which so many people are infected that they hinder the spread of the virus.
"Globally, it is estimated that it would require 60 per cent of the population of an area to be immune in order to achieve herd immunity," said Tarun Bhatnagar, a senior researcher with the National Institute of Epidemiology, Chennai, a unit of the Indian Council of Medical Research.
"We could find out through this survey how far our hotspot cities are from this goal."
Several coronavirus-affected countries, including France, Germany and the US, have already initiated large antibody surveillance studies that have revealed different levels of exposure, ranging from 0.5 per cent in San Miguel County in Colorado to 14 per cent in Gangelt, Germany, and New York City.
However, researchers have cautioned that it is unclear whether the antibodies generated in response to the infection actually protect against future infections by the virus, or how long the protection might last.
"At best, we could say at this point what proportion of a population has been exposed to the virus in a particular area," Bhatnagar said.
"This may be compared to the number of reported cases in the area to get an idea of how good case detection has been there."
The level of infection in a community could differ from the proportion of people testing positive, because many people infected with the coronavirus may not develop symptoms serious enough for them to seek testing or treatment.
During the survey, health staff will take 3ml to 5ml samples of venous blood from 500 people in each of the 10 cities --- that is, from 100 people from five randomly selected clusters that could be containment zones. They will seek blood samples from one person in each randomly selected household.
Once baseline estimates of the infection rate are generated for each city, similar future surveys would allow health researchers to track the infection trends over time.
The 10-city hotspot survey is part of a nationwide exercise to estimate infection rates in 60 districts, including six in Bengal: Alipurduar, Bankura, Calcutta, Jhargram, East Midnapore and South 24-Paragnas. The ICMR had announced the programme on May 13.
"We've already collected samples from most of the other 50 districts; the survey will begin in the hotspots this week," said a member of an ICMR research group on epidemiology and surveillance.