Odisha business breather
No more mandatory quarantine on arrival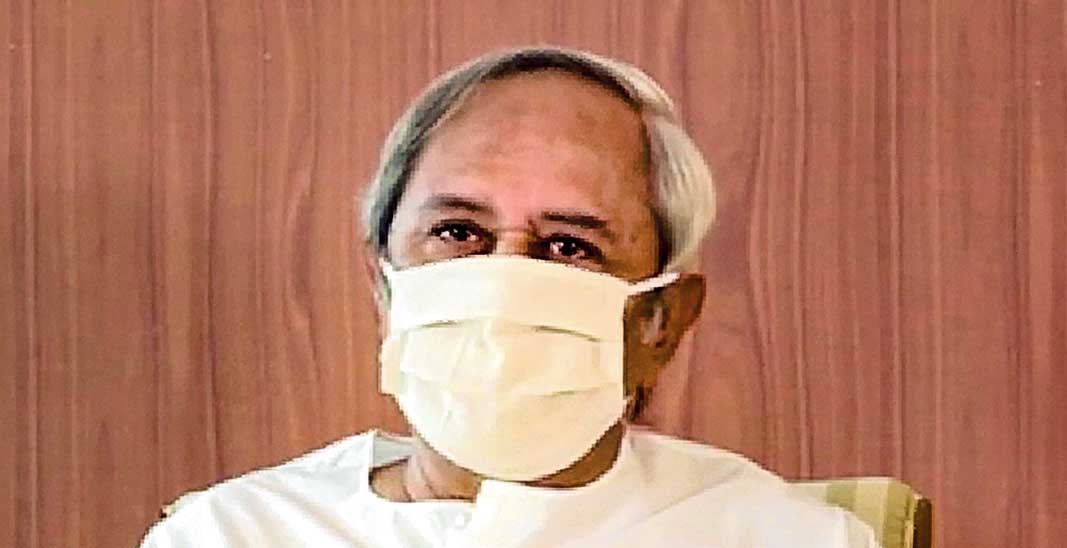 Naveen Patnaik
Sourced by Correspodnent
---
Bhubaneswar
|
Published 24.05.20, 09:02 PM
|
---
Businessmen and professionals visiting Odisha will no more be subjected to mandatory quarantine on their arrival in the state.
Keen to boost business activities badly hit by the lockdown, the Naveen Patnaik government on Sunday came out with a notification on the amended quarantine rules.
According to the notification the mandatory quarantine period has been reduced from 21 to 14 days for government officials, professionals, businessmen or any other person travelling to Odisha on work and intending to exit within 72 hours will not be subjected to quarantine. "Similarly, government officials, professional, businessmen or any other person who have travelled from Odisha and are returning to Odisha within 72 hours of departure will not need to undergo mandatory quarantine," said special relief commissioner P.K. Jena.
The government has been forced to reduce the duration of institutional quarantine from 21 to 14 days in view of the mounting expenses on food and other facilities being provided to thousands of people, especially migrant labourers, reaching the state from different parts of the country. Their number keeps increasing. Local authorities have been asked to implement the quarantine rules.
In rural areas, the returnee(s) will undergo 7-days of mandatory institutional quarantine. After spending a week at the quarantine centre, only asymptomatic returnees will be discharged from there and asked to stay in isolation at home for seven days. "If the local authorities find it necessary for reasons related to containment of Covid-19 and to prevent the spread of infection, they may extend the period of institutional quarantine of the returnees," a government press release said.
Similarly, anyone returning to the state who has already undergone quarantine would not be subjected to the same restrictions again.
A person will be shifted to the Covid Care Centre or a Covid hospital for treatment only if he or she develops symptoms warranting medical attention. The tally of coronavirus positive cases in the state stood at 1,336 on Sunday with 67 fresh cases being reported from various districts. The number of people returning to the state from other parts of the country has touched 2.37 lakh. Nearly 20,000 people in 21 special trains will be reaching here on Sunday.
In urban areas, the returnee will have to go for home quarantine for 14 days. "If the returnee does not have proper quarantine facility at home, he/she shall undergo institutional or paid quarantine for a duration as directed by the local authorities," said the press release.
Special Relief Commissioner Jena said: "Intra-bus services will resume from Monday (May 25). Movement of public transport, private vehicles and taxis (including cabs by aggregators like Ola, Uber etc.) to and from airports, railway stations and bus terminals, stands, stops will be allowed round the clock for facilitating the movement of passengers by air, rail and road." He said intra-state train service would also resume from May 25 following the SOP issued by ministry of home affairs (MHA) and Indian Railways.
However, wearing of masks will be compulsory for passengers. Parks in Bhubaneswar opened on Sunday after two months.
The parks will open to visitors from 7am-10am and 4pm-6pm but the use of open-air gym equipment in these parks will be prohibited.