PM floats emergency relief fund, first death in Kerala
149 new cases, plan to set up dedicated clinics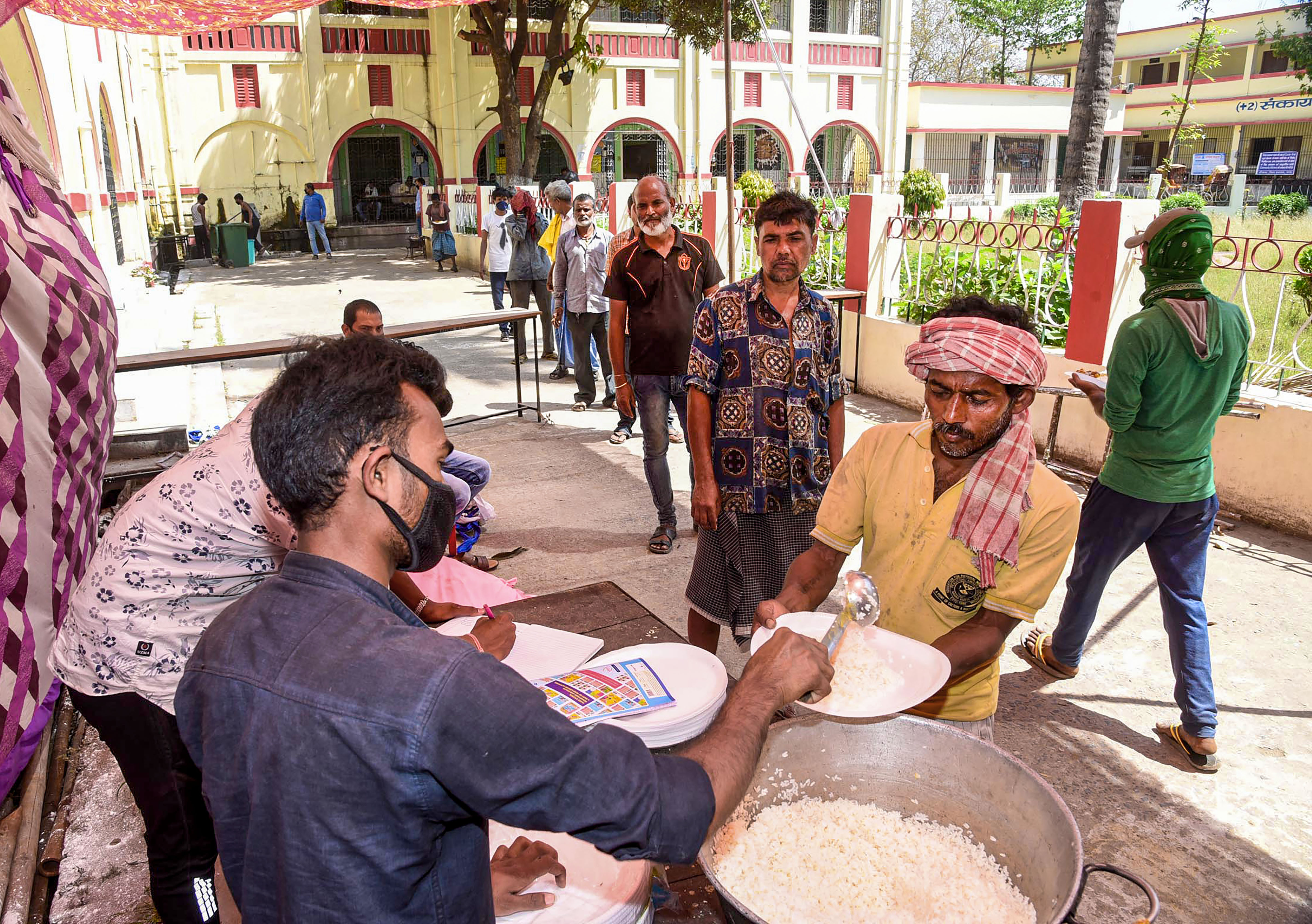 ---
---
Assam: Cops open fire in air to quell unrest at market
Police opened fire in the air in Assam's Bongaigaon district on Saturday morning to disperse an unruly mob at a market that attacked the security personnel when asked to abide by the lockdown order, an officer said.
None was injured in the melee, he said.
People had gathered in large numbers at meat and poultry shops of Bhawlaguri market in the district without maintaining social distancing norms.
As police intervened, most of them dispersed only to return with machetes and stones to attack the officers on duty.
The police personnel, when pelted with stones, resorted to lathicharge and opened fired in the air to quell the unrest.
Additional police forces rushed to the site and cordoned off the entire area, the officer said, adding that four persons have been arrested in this connection.
On Friday, too, both vendors and customers at Folimari Budhbari market in Dhubri district had attacked police personnel, who were trying to enforce the lockdown order - imposed by the government to contain the spread of Covid-19.
Delhi: CM urges migrant workers to stay back
Chief minister Arvind Kejriwal on Saturday appealed to migrant workers not to leave Delhi due to the coronavirus lockdown, assuring them that his government is arranging food and shelter for them.
Addressing a press conference online, he said AAP government ministers and party's MLAs were visiting different areas and appealing to migrant workers to not to go to their home states.
He said sight shelters, with food and water facility, have been set up in the city's border areas to accommodate the migrant workers who are leaving for their home states on foot. But they are concerned as they believe the lockdown period will be long, he added.
Kerala reports first death
Kerala reported its first COVID-19 death on Saturday after a 69-year-old man being treated for the virus died at Ernakulam Medical College Hospital.
The man, hailing from Ernakulam, was admitted to the isolation ward on March 22 after his return from Dubai, the government hospital said in a statement.
He was admitted with symptoms of pneumonia but later tested positive for coronavirus, it said.
He was also suffering from heart disease and high blood pressure and had udergone a bypass surgery earlier, the statement said.
He breathed his last at 8 AM.
People from all walks of life expressed their desire to donate to India's war against COVID-19.

Respecting that spirit, the Prime Minister's Citizen Assistance and Relief in Emergency Situations Fund has been constituted. This will go a long way in creating a healthier India.

— Narendra Modi (@narendramodi) March 28, 2020
Tele-medicine centre
Agarwal said Union health minister Harsh Vardhan on Saturday inaugurated a 24x7 national tele-consultation centre at the AIIMS through which doctors in other hospitals and medical colleges will be provided clinical guidance on managing COVID-19 patients.
'We have been pre-emptive and graded in our approach and had anticipated the situation much before, and went for a lockdown when we were getting limited cases of local transmission while other countries took steps much later,' he said, adding that results will be known only after a few days.
Head of epidemiology and communicable diseases at the ICMR Raman R Gangakhedkar said all patients with severe acute respiratory illness (SARI) are being tested for the coronavirus infection, according to the revised guidelines of Covid-19. Refuting the possibility of community transmission, Gangakhedkar said that they have just started testing SARI cases.
'There are some sporadic instances where people are not revealing their exposure history but their numbers are not significant that we take it that the virus is spreading rapidly,' Gangakhedkar said.
'Till the time we see a significant number of cases to indicate community transmission, let us not over interpret things, he said.
Over India's testing capacity, he said 111 government laboratories are currently functional across the country and with the private sector being roped in, it has been increased.
'As of now we are utilising only 30 per cent of our capacity. 44 laboratories have so far been given approval for testing and 400 people have been tested in private sector.
'More than 5 lakh probes that were imported from US have arrived, which means we can test an additional 5 lakh people. More so, labs have still have reagents to test more than one lakh patients,' Gangakhedkar said.
Responding to a question over the use of hydroxychloroquine, he said, 'So far we know that there has been a reduction in the viral-load in Covid- 19 patients who have been given the drug.'
Gangakhedkar said the drug was being given as a preventive medication to healthcare workers and household contacts looking after a positive case and the data of the people who are being given the medicine will analysed to come out with a concrete conclusion.
'It is not recommended for everyone,' he said.
Mumbai: Arterial roads, ambulances sanitised
Prime Minister Narendra Modi announced the creation of an assistance and emergency situation relief fund on Saturday that saw s many as 149 fresh cases in the last 24 hours, according to the Union home ministry.
The Prime Minister's Citizen Assistance and Relief in Emergency Situations Fund, to which people can contribute and help in the government's fight against coronavirus, will go a long way in creating a healthier India, he said on Twitter.
'People from all walks of life expressed their desire to donate to India's war against COVID-19,' he said, adding the fund has been constituted respecting that spirit.
The ministry said on Saturday said it was focusing on high disease-burden hotspots and working in tandem with states to implement rigorous contact-tracing, community surveillance and containment strategies.
Joint secretary in the ministry Lav Agarwal said 149 new COVID-19 cases, including two deaths, have been reported since Friday.
The total number of Covid-19 cases climbed to 918 in the country on Saturday, while the death toll remained at 19, the ministry said.
Combined efforts were on to ensure 100 per cent lockdown and that social distancing gets implemented, Agarwal said at a press briefing.
Deaths have so far been reported from Maharashtra (5), Gujarat (3), Karnataka (2), Madhya Pradesh (2) and one each from Tamil Nadu, Bihar, Punjab, Delhi, West Bengal, Jammu and Kashmir and Himachal Pradesh.
The total number of 918 cases in the country included 47 foreigners, the data stated.
The government was working with states on health infrastructure preparedness and the focus was on having dedicated Covid-19 hospitals and blocks in every state, Agarwal said.
He said arrangements were being made to ramp up isolation and ICU beds and other required logistics.
The joint secretary said 17 states have so far started work on this and doctors are being provided online training by their counterparts at the AIIMS New Delhi on the management of COVID-19 patients.
'A series of online trainings for nursing officers will be conducted by AIIMS in the next 5-7 days. This includes training in caring for patients and suspected cases of COVID-19,' he said.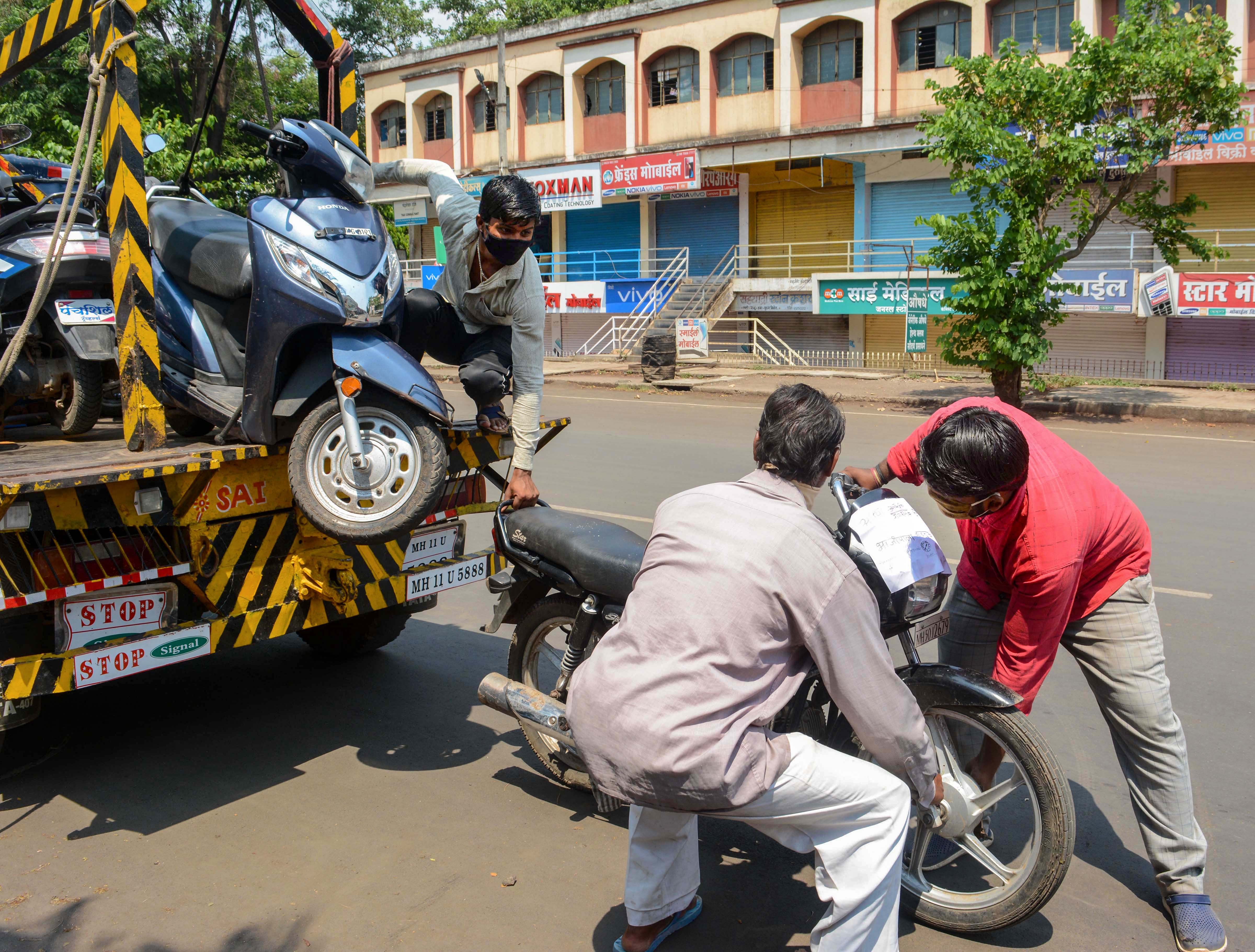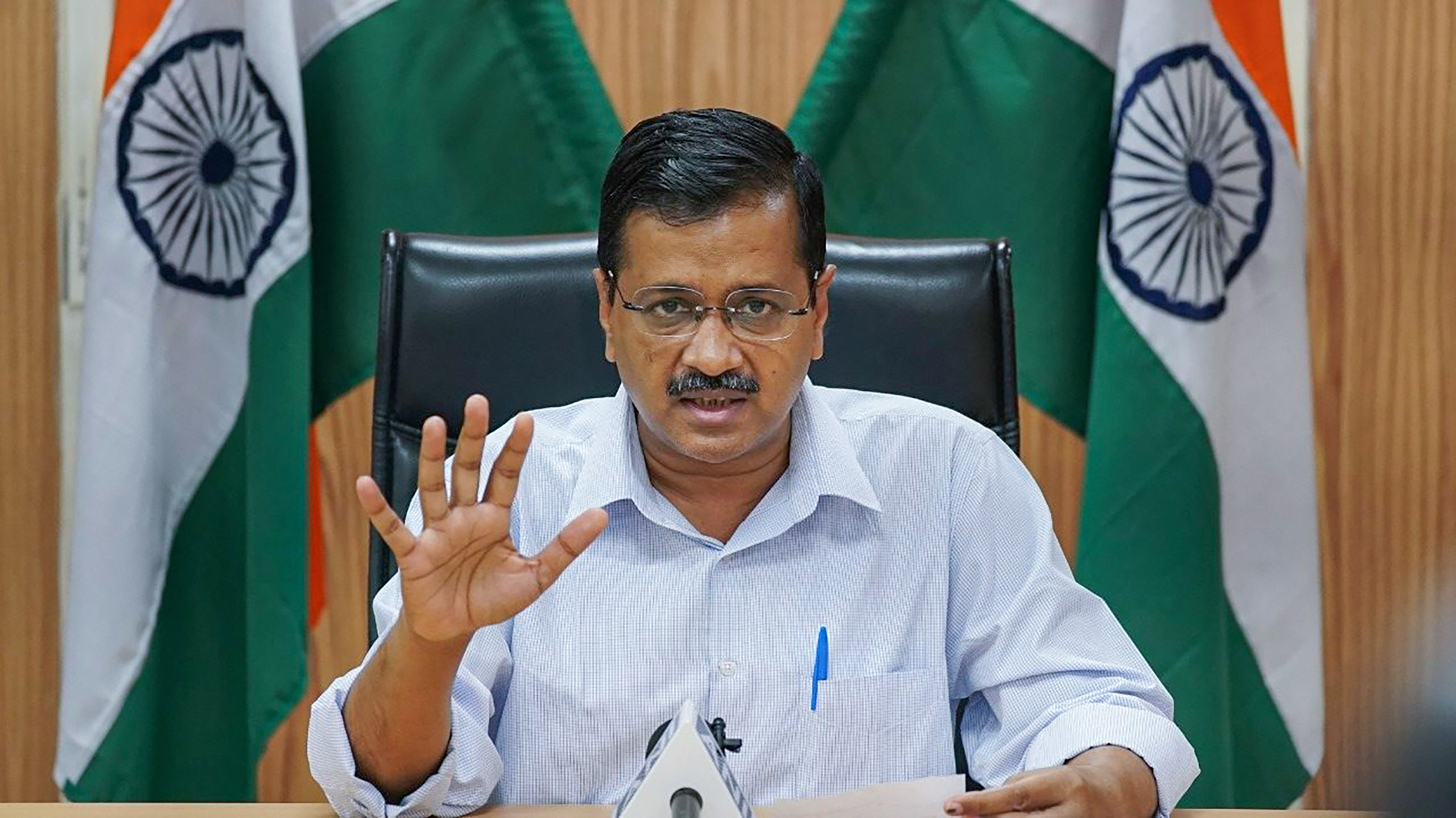 The Brihanmumbai Municipal Corporation on Saturday sanitsed 23 arterial roads in different parts of the city, during the 21-day COVID-19 lockdown.

Maharashtra has recorded 167 cases of coronavirus, of which Mumbai has the highest number of patients at 63.
The civic body sanitised Seven Hills Hospital, which is being used as a quarantine facility, an official said.
Vehicles parked at the hospital and baggage of all international travellers, who are quarantined there, were also sanitised, he said.
Similarly 362 ambulances, used to transport COVID-19 patients, were sanitised at state-run Kasturba Hospital, which has been treating positive patients since the outbreak.
The civic body also sanitised 23 arterial roads in different parts of the city, he added.
He said over 800 centres in the city are distributing free food to the poor and the needy.
As many as 1,000 fair price shops in the city have started distribution of 7.5 kg free ration per individual, he said.
About 71 lakh people will get free ration, he said.
Delhi: Helpline set up for stranded J&K residents
The Jammu and Kashmir administration has set up a dedicated helpline centre in Delhi to address the issues faced by stranded residents of the Union Territory due to the ongoing countrywide lockdown, an official spokesperson said on Saturday.
The 24x7 helpline with three telephone numbers -- 011-24611210, 24611108, 24615475 -- has been established in Jammu and Kashmir Resident Commission, New Delhi to address the issues of the local residents stranded in the national capital and elsewhere in the country, the spokesman said here. J&K residents facing any issue due to lockdown may contact the helpline (for redressal of their problems), the spokesman said.
Additional Secretary Rimpy Ohri is supervising the overall functioning of the centre in Delhi, he said