Historian Hari Vasudevan no more
He tested positive for Covid-19 and was on ventilation since May 6 and suffered two successive cardiac arrests late on Saturday night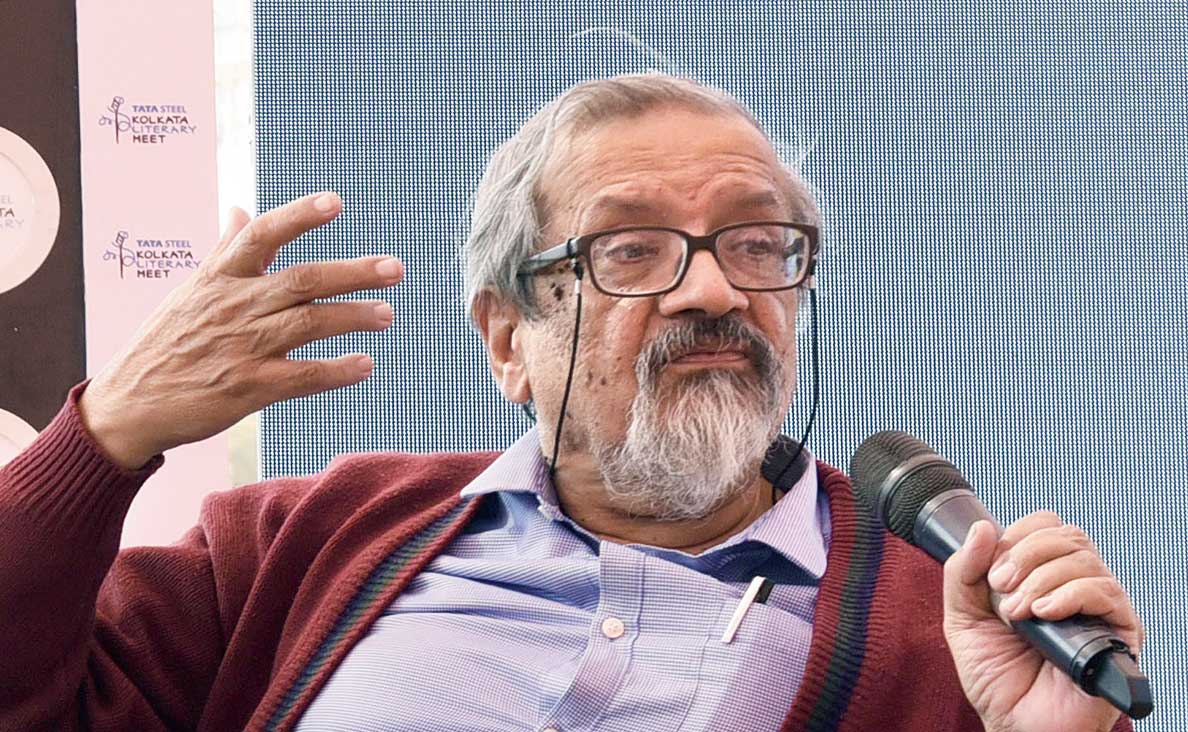 ---
|
Calcutta
|
Published 10.05.20, 09:21 PM
---
Historian Hari Vasudevan, who had tested positive for Covid-19, died at a private hospital on Sunday. He was 68.
"He was admitted with fever and respiratory problems on May 5. He tested positive for Covid-19 and was on ventilation since May 6. He suffered two successive cardiac arrests late on Saturday night. He passed away at 12.40am on Sunday," said AMRI Hospitals, Salt Lake.
Vasudevan's wife, historian Tapati Guha-Thakurta, their daughter and a help are in home quarantine, his friends said.
Vasudevan, who had a doctoral degree from Cambridge University, was an authority on Russian history and politics. The bridge between Asian and European history was also his area of interest.
Vasudevan taught history at Calcutta University and was associated with a host of other institutes. "An eminent scholar of Russian and European History and Politics, Prof. Vasudevan served as visiting fellow, teacher and researcher in different academic institutions of global repute…. We will fondly remember Prof. Hari S. Vasudevan as a great teacher and academician," said a condolence message by the Calcutta University Teachers' Association.
Historian Jayanta Sengupta, secretary and curator of the Victoria Memorial, remembered Vasudevan as the "most lovable and affectionate" teacher.
"What set Hari — he always preferred being called Hari over sir — apart was his affectionate nature. I am yet to come across another teacher as adorable as Hari," said Sengupta, who was taught by Vasudevan at Calcutta University.
Sengupta recalled an adda session over cups of tea with Vasudevan at Calcutta University in the late 1990s. Sengupta was teaching at Jadavpur University then and wrote opinion pieces for the Anandabazar Patrika.
"He said he was a regular reader of the op-ed pages of Anandabazar. I was surprised because the articles were written in chaste Bengali. Chaste Bengali, he said, drew extensively from Sanskrit like Malayalam, his mother tongue. I found this dedication fascinating. For a person to learn chaste Bengali so that he could read articles," said Sengupta.
Vasudevan worked as an expert on a number of government panels. He was a former chairman of the textbook development committee of the NCERT. The historian was also a Visiting Distinguished Fellow at the Observer Research Foundation and served as the chief of the Institute of Development Studies, Calcutta.
Vasudevan wrote multiple books, the latest titled In the Footsteps of Afanasii Nikitin: Travels through Eurasia and India in the Twenty-first Century (2015). He was also a columnist for multiple newspapers and news portals.